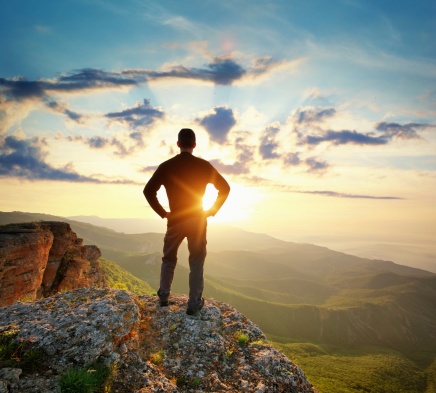 Inbound Marketing's Use Of Social Media Fuels Website Visits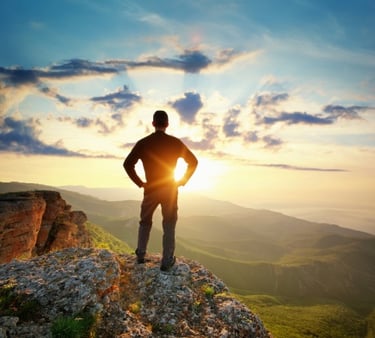 Today, over 7 billion (that's billion, with a B) people are on social media sites. This research shows the breakout of users on major social sites and a handful of smaller app sites, like WhatsApp. The major takeaway here is that these people are active and engaged. Some might argue that these people are more engaged than those searching for information on Google, Yahoo and Bing.
So, in today's inbound marketing prediction, we're going way out on a limb: In 2016, social traffic to your website is going to match or even pass visitor traffic from search engines.
Here's how you need to adjust your marketing to take advantage of this trend in social.
Start With Social Media Marketing Strategy
It's easy to become intoxicated by the numbers and the perceived notion of access. But, the reality of social is that it can be a black hole if you don't go into it with a plan. You should already have an idea of your prospects' personas, and that should point you in the right direction in terms of the social sites where your prospects are spending their time.
Part of this strategy is using your content to engage your prospect on social sites in the same way you engage prospects on your website. Educational and creative content gets noticed and shared. But, you have to publish the right content, and that comes from strategy. What questions do people have with regard to your products and services? Chances are they're talking about those questions on social sites right now. You have to leverage your content to get into those conversations and then drive those people to your website to CONTINUE the conversation with you.
Switch From Posting To Posing
By posing, I mean posing questions. The mistake most business make with social is that they see it as a one-way street. Everything flows out from the company and into social media. Instead, you want to create a two-way street, posing questions and starting conversations so your social followers respond with their own opinions, posts and comments.
The more engaging your conversations are, the more followers you'll attract and the more social assets your company will have to use when you want to publish or push out important information. Build your community first, and then leverage that community for revenue growth.
Focus On Social Sites That Match Your Personas
With so many social sites and more popping up weekly, you have to focus. Even the major sites, like Facebook, LinkedIn, Twitter, Instagram, Pinterest and YouTube (yes, YouTube is a social site), require focus and an individual strategy. Not every business is right for every social site, and in some cases, different social sites have different business goals.
For instance, we use Facebook and Instagram to help with recruiting new team members, NOT to get new clients. We use LinkedIn, Twitter and YouTube to drive new visitors to our website and turn those visitors into leads. You're going to need a similar focus and strategy for your business to take advantage of the growth in these social sites.
Set Goals – Hard Metric Goals
To limit the risk associated with social media marketing, you should come up with key metrics for the performance of your social marketing in 2016. Reach numbers, like friends, followers, fans and connections, are important and should be considered as assets for your business. Clients with bigger audiences get better results, hands down.
But, you need hard metrics, too, like the number of visitors, leads and new clients from social. These goals should be set monthly and tracked monthly, and you should be looking to improve these numbers month over month by about 20%.
Your ability to drive revenue is directly connected to your social reach numbers. If you have 200 followers on LinkedIn and you publish a new blog article, you can expect about 2% to 4% of those followers to share your article (based on the research from our client base). That means four to eight people. But, if you have 2,000 followers or 20,000 followers, now these share numbers get much more interesting: 20 to 40 people or 200 to 400 people. And, keep in mind that all of those people have networks. Exponential growth of people who see your story is one of the key principles of inbound.
Optimize Based On Data
Not everything you do is going to produce outstanding results. You want to hit a lot of singles and doubles. Then, hopefully, you can add in a few triples, a couple of home runs – and you have a very productive lead-generating social media marketing program.
The keys to hitting the singles are consistency and the ability to respond to what people are interested in. When you publish an article on the LinkedIn Pulse Network, see how many people like it, how many share it and how many comment on it. Do this with 10 articles, and see which article got the best response. Then, spin off that topic with 10 more articles and continue the process. Now you're using data to drive your social media tactics.
While social media is just one of the tactics in an inbound marketing program, it is an important one. Social networking sites offer the ability to do some amazing targeting and micro segmentation, so keep those tools in mind as you build your plan for 2016. This is especially important for clients who have a limited number of prospects and for clients who know their prospects.
We've run targeted inbound ad programs to 30 executives at 10 target corporations for our client, and used those content ads to garner engagement within these major corporations in short order. What would have been an interruptive cold call turned into a requested warm call. That's the power of inbound marketing.
Start Today Tip – As with most of these predictions, the secret to 2016 is planning, strategy and forethought. Jumping right to the tactics without thinking through your message, content, offers and targeting is going to produce waste and unproductive programs. You shouldn't plan the entire year, but you should plan out specific campaigns right through to results. Then, as you get into it, you can respond in an agile way, taking advantage of what you learn and making adjustments in real time. This produces the best results, more visitors, more leads and more new customers.
Square 2 Marketing – Leading The Reality Marketing, Inbound Marketing And Inbound Sales Revolutions!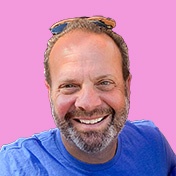 Mike Lieberman, CEO and Chief Revenue Scientist
Mike is the CEO and Chief Revenue Scientist at Square 2. He is passionate about helping people turn their ordinary businesses into businesses people talk about. For more than 25 years, Mike has been working hand-in-hand with CEOs and marketing and sales executives to help them create strategic revenue growth plans, compelling marketing strategies and remarkable sales processes that shorten the sales cycle and increase close rates.