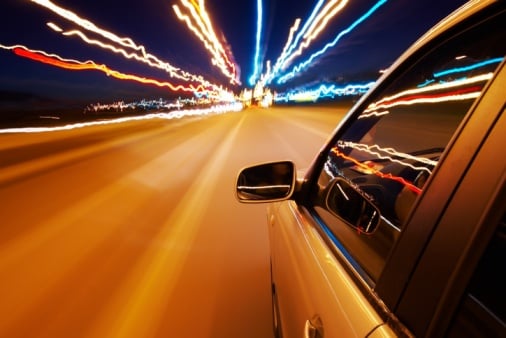 Inbound Marketing Sets The Table For Contextual Search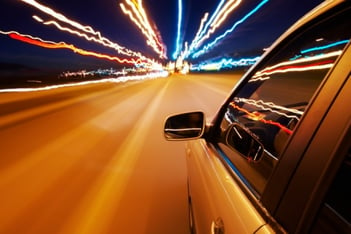 Back in April, I found this amazing article on the future of search. Aaron Friedman shares how search, mobile and our fascination with apps are driving the future of inbound marketing and, more specifically, how we get our information from the Web.
So, our first prediction for 2016 is that context will finally pass keywords as the main methodology for how you create content, optimize your web pages and get prospects to experience your business. Understanding how potential customers will be interacting with your content is the first step toward getting ready for this context revolution.
Here's how this bold prediction should be influencing your marketing and sales strategy in 2016.
Understand Your Prospects

'

Questions
This extends beyond search and into the experience you should be creating for your prospects, starting with your own website. Every prospect has questions. The better you are at answering those questions, the better you'll be at getting found and getting leads.
Start by mapping these questions to the buyer journey. What questions do your prospects have when they first meet you (awareness)? What questions do they have when they've gotten to know you and a few of your competitors (consideration)? What questions do they ask right before they say they're ready to hire you (decision)? These are the same questions your prospects are going to be asking Google, so knowing those questions today will prepare you for contextual search tomorrow.
Connect Your Content To Other Contextual Content Offers
Once you understand the questions, you should be working to create a content marketing strategy that answers those questions. This improves conversion rates and increases leads generated across your site. The better you are at doing this, the more leads you're going to generate.
Google is extremely interested in moving to contextual search, so the more adept you are at creating website pages (like this one: "What Is Inbound Marketing?"), the better you're going to be at getting found in searches and the more visitors you'll drive to your website.
Today, we're looking at every single page on a client's website through the lens of the question it should be answering for the prospect visiting it. And, as mentioned in the article, what additional information is related to those questions? Someone searching for information on inbound marketing might also be interested in information on content marketing or social media marketing or how both of these relate to inbound. That has to be thought through.
Make Mobile Top Of Mind
Today, most of us live on our phones. Even when we're home, we have the TV on and we're on our phones, tablets or devices. It's a multi-screen world, and we all live in it. Start to keep that in mind as you roll out your marketing in 2016. Besides making sure that your website is 100% responsive, keep the mobile experience in mind, too.
Prospects booking airline tickets get presented with options for hotel rooms and car rentals at their destination city. People checking the weather in rainy cities are shown options for fun, rainy-day activities. What is the context behind your prospects' searches and how do you create content that can be found and presented to them at the perfect time in their buyer journey? This is an area your marketing team should be hard at work on in 2016.
Consider Solving Your Prospects

'

Pains With An App
Since we're spending so much time on our phones, apps have taken and are in the process of taking over the browsing experience. We download apps on our phones so we don't need to visit the website. It's going to be worth your while to work on understanding how an app might be able to solve some of your clients' or prospects' pains.
Can you use an app to improve communication between your company and your clients? Can you use an app to more efficiently deliver information to your clients? Can you use an app to better educate your clients so they do a better job for their companies? While this might seem far off, start thinking now about how to apply this technology. Today, apps are cheap to build and easy to distribute. It might be the difference between landing that big, new client or losing it to a competitor who beat you to the app punch.
All of the predictions and associated recommendations in our articles this month are going to be forward-looking and aspirational in nature. They're not going to require you to drop what you're doing today in favor of futuristic projections. But, they might direct your thinking, and in some cases, we're hoping that they get you excited about some of the possibilities.
What you start working on in 2016 might be the cornerstone of how you drive leads in 2017. So, if any of these ideas prompt the ah-ha moment, then our job is done.
Start Today Tip – You should be deep into your planning for 2016 right now. Your tip for today is to plan on putting some energy and investment into a few of these more futuristic ideas. It makes sense to start getting ready for a more mobile experience and for Google's next algorithm changes. The better prepared you are today, the less risk there is associated with not being ready should these changes come sooner rather than later.
Square 2 Marketing – Leading The Reality Marketing, Inbound Marketing And Inbound Sales Revolutions!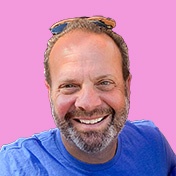 Mike Lieberman, CEO and Chief Revenue Scientist
Mike is the CEO and Chief Revenue Scientist at Square 2. He is passionate about helping people turn their ordinary businesses into businesses people talk about. For more than 25 years, Mike has been working hand-in-hand with CEOs and marketing and sales executives to help them create strategic revenue growth plans, compelling marketing strategies and remarkable sales processes that shorten the sales cycle and increase close rates.