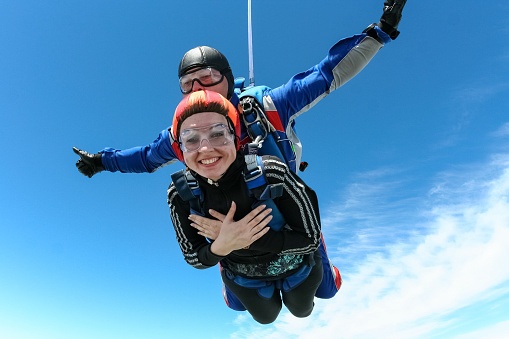 Create A Remarkable Experience From Click To Close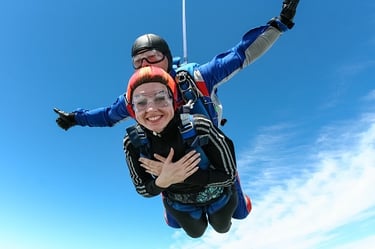 Salesforce.com is reporting that 89% of companies are planning on competing based on the overall customer experience in 2016, yet less than half actually believe they have a differentiated customer experience. The full article is available by clicking here.
Progressive companies that are planning for 2016 need to be utilizing inbound marketing and inbound sales as their methodology for creating a "click to close" experience that differentiates your brand, helps you get found and turns leads into new customers.
Here are some of the major touch points in the experience, from the first time prospects come into contact with your business all the way through to the time they become new customers.
The First Visit To Your Website
For years, Google has been reporting that nine out of 10 people are visiting your website before they call or click through to connect with your business. Microsoft reports that you have 10 seconds to get someone's attention on your homepage before they either hit the back button or click through to another page on your site.
Both of these data points tell us that we need to make that first visit remarkable. A well-thought-out marketing strategy helps you create a homepage that tells an emotional story, with compelling messages, social proof and the ability to convert all in 10 seconds.
The Second, Third Or Fourth Visit To Your Website

Another shift in the way your prospects interact with your website is on their return visits. Today, people come back to your site two, three and four times while they work through their buyer journey. This means you need to be continually adding educational content to your site, and you need to be updating and upgrading your visitor experience every single month.
The First Conversion: Awareness Stage
People visiting your site who are in the Awareness Stage (the earliest stage of the buyer journey) need to have content that answers their questions. You probably know that people who are early in the buyer journey have different questions than those who are ready to buy. Once you know these questions, you have to create a variety of content that appeals to people in this stage.
Typically, this include whitepapers, e-books, videos and podcasts. The key here is to ask for only the information you NEED to continue the conversation with these types of prospects. Usually, that means email only.
The Second Conversion: Consideration Stage
As people work their way through their buying process (getting to know, like and trust potential providers), you need to provide different content experiences for them. Offers that appeal to people in the Consideration stage include webinars, assessments, grader tools and quizzes. These tools and offers require more information from the prospect in order to provide the content – information that is specific to their company.
The Third Conversion: Decision Stage
Once the prospect is prepared to make a purchase decision, they're going to have questions that are unique to them, and answers are not able to be delivered via your website. This is where we need them to reach out and connect with you for the personal conversation that starts the sales process.
However, we want to make sure this conversation is NOT perceived as a sales conversation, but rather a continuation of the educational process. People don't want to be sold to; they want to be helped. Adjusting this Decision offer to be more value-oriented helps improve the conversion rate at this stage in the buyer journey.
A practical example of this is moving from the traditional, ineffective and boring "Contact Us" to something more value-laden, like "Get 3 Ways To Improve The Performance Of Your Company In 30 Minutes."
Nurturing The Prospects
Each of the types of offers described above, if done well, should result in new prospect opportunities. But, those prospects still might not be ready to buy, and the experience needs to be continued in a remarkable way. This is where email lead nurturing steps in.
By creating a series of educational emails that present even more relevant content to your new prospects, you stay in contact with them and help them continue to get to know, like and trust your company while they manage their buyer journey.
It's critical that these emails are sequenced properly so they don't annoy your new prospects, and that their content is remarkable and educational in nature. Resist the urge to sell, as that typically results in a disengaged prospect.
The Sales Experience
While marketing is usually responsible for all the steps above, the experience needs to continue even after your prospect says they're ready to speak with your sales team. You don't want to have your sales team aggressively selling to your new sales-qualified lead. Otherwise, you run the risk of turning off a perfectly nurtured prospect with old-school sales tactics.
The best practice is to continue the educational process. Instead of empowering the prospect to self-serve via your website, the sales team needs to have the tools to continue answering questions and "guiding" the prospect through the last few steps in their buyer journey.
Delighting Customers
Once your prospects become new customers, you still need to delight them so they tell all their friends, families, colleagues and peers about your business. This is one of the best ways to leverage your existing customers to drive even more new business. By understanding the touch points that start after the prospect lets you know they want to hire your company, you have another opportunity to continue the experience.
What we've attempted to do here is identify the major touch points within a typical "click to close" experience, but to dig into this more completely, you might want to consider experience mapping. Experience mapping is one of the best ways to ensure that your business is delivering a remarkable experience. To fully understand exactly what it includes, click here to read a more detailed article on the subject.
Start Today Tip – The best way to start thinking about your prospect and customer experiences is to sit down and map out every single touch point, no matter how small. Understanding the inventory of touch points allows you to prioritize upgrades in order of need. Perhaps your website is in need of updating. Since every prospect is coming through that touch point, it should be a top priority in your plan. Then, you tackle the remaining touch points as you can over time. The result would be a vastly improved experience from "click to close," which typically results in an improved close rate, higher average revenue per new client and greater overall revenue.
Square 2 Marketing – Leading The Reality Marketing, Inbound Marketing And Inbound Sales Revolutions!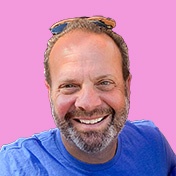 Mike Lieberman, CEO and Chief Revenue Scientist
Mike is the CEO and Chief Revenue Scientist at Square 2. He is passionate about helping people turn their ordinary businesses into businesses people talk about. For more than 25 years, Mike has been working hand-in-hand with CEOs and marketing and sales executives to help them create strategic revenue growth plans, compelling marketing strategies and remarkable sales processes that shorten the sales cycle and increase close rates.