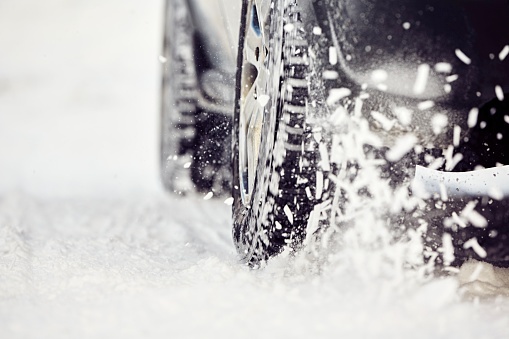 Inbound Marketing Is Searching For Tactics That Drive Visitors AND Leads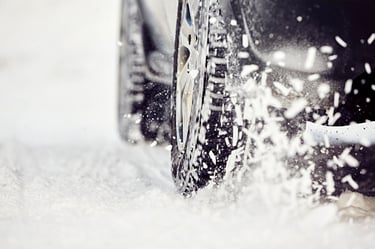 Over the course of the past few years, the tactics that have become synonymous with inbound marketing have changed. The execution of the tactics and the actual tactics themselves have morphed to take advantage of prospect behavior and the influx of new technologies.
One of those tactics is Influencer Marketing, a tactic that we've been executing for the past few years. However, in the past 12 months, it's become more and more difficult to get this tactic to produce results. The importance of influencer marketing can't be underestimated, and in this blog article, we'll look at what's making influencer marketing so challenging, as well as how to use tools to get influencers to help you drive visitors and leads for your business.
What Is Influencer Marketing?
Influencer marketing involves using people who have influence over others to participate in telling your story on their platform to their audiences. For a more detailed definition, click here. In today's world of total transparency, most of the information you're publishing is getting filtered through a lens of skepticism.
But when other, seemingly objective individuals tell your story, people view that information as even more authentic and more relevant than the information you're creating and the stories you're telling. After all, you have an agenda (to sell products or services), but influencers have a more altruistic objective. So, influencer marketing plays a major role in today's inbound marketing mix.
How Does It Work?
Influencers tell your story to their audiences, and if done well, that content drives visitors to your website where they can learn more about you and your business. However, a lot of work goes into identifying the right influencer, connecting with the influencer, building a relationship with an influencer, working collaboratively to create content for the influencer, getting influencers to share content and then capturing those new visitors so you measure the impact that specific influencer had on your visitor and lead goals.
Factor into this already-complicated scenario that the top influencers are getting contacted by people every single day. In fact, the very top influencers are actually inundated with requests, leaving them the ability to sift through those requests and select only the best. This situation means you need more mid-tier influencers to drive your goals since they have much smaller audience followings.
What this also means is you have to be smart about the way you handle targeting, outreach, nurturing and how you foster your relationship with the top influencers. This is where some of the new automation tools have taken root. TapInfluence, BuzzSumo, GroupHigh, NinjaOutreach and other software options like these make it easier to manage the outreach, nurturing and performance of influencer marketing programs.
What Results Should It Produce?
If done right, influencer marketing should produce a steady stream of new visitors to your website, and these referral sources should be easily tracked. In addition, these new visitors should be converting on either the content shared by the influencer or through the content offered on your site, contributing to new leads (usually top of the funnel) for your sales team.
The best way to manage the results from an ongoing influencer marketing campaign is to plan on a lot of singles and doubles with only the occasional triple or home run. This means if you can get a collection of low- to mid-tier influencers to work with you regularly and you then supplement that effort with the occasional top-tier influencer, you are able to deliver a steady stream of new visitors and leads from influencer marketing efforts.
Understand that connecting with the top tier takes time, nurturing, creativity and a "them-first" approach. Actually, most of the influencer outreach we've done starts with a, "Here's what we can do for you," approach, as opposed to, "Can you write about us in your upcoming blog?" Given the amount of attention these influencers are getting today, they're in a position where helping you isn't their top priority. But if you can help them, it's easier to get their attention.
Why It's Becoming More Critical To Inbound Marketing
Inbound is about efficient deployment of tactics and people executing those tactics. It's a direct correlation between time and the return derived from that investment in time. For instance, optimization of a landing page takes very little time and can produce a huge return, potentially doubling the amount of leads from that landing page.
Influencer marketing is one of the tactics that has the potential to deliver a huge windfall of both visitors and leads. Yes, the time investment is higher than the landing page example, but if you do it right, you end up with a portfolio of influencers who are happy to help you tell your story to their audience. The outreach and nurturing can also be systemized to produce very predictable results. These attributes make influencer marketing a perfect fit for inbound.
Why The Future Is Bright For Influencer Marketing
You already know how important content is to attaining your marketing goals. Working with influencers should be an important part of your content strategy. Consider doing some joint content creation. Consider creating content with specific influencers in mind. Ask to interview influencers; ask to highlight them on your blog or podcast and offer to feature them in articles or videos you're producing. The more you can do for them, the more likely they will be to do something for you.
As we look off into the future and start getting ready for 2016, we have to ask ourselves: Are people going to be reading less blogs? Are they going to be digesting less media via their devices? Are they going to trust influencers less and brands more? The answers are resoundingly NO. So as business owners, CEOs, marketers and curators of the new marketing strategy, you have to be diligent in understanding how influencers fit into the marketing mix and you have to be highly efficient and wildly effective at getting influencers to help you tell your story to the prospects you want to do business with.
Start Today Tip – Start planning for this type of marketing in your 2016 plan. Right now, your competitors could be reaching out to influencers in your industry and those first connections are often the strongest. Start planning your content for 2016 and plan it with influencers in mind. Your outreach is going to take time; the sooner you start, the sooner you'll start to see responses. Some of those responses might require collaboration on content, which is going to take more time. Get a jump on this by identifying the influencers, crafting your story and starting that outreach.
Square 2 Marketing – Leading the Reality Marketing, Inbound Marketing and Inbound Sales Revolutions!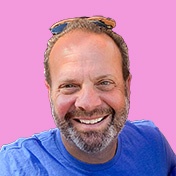 Mike Lieberman, CEO and Chief Revenue Scientist
Mike is the CEO and Chief Revenue Scientist at Square 2. He is passionate about helping people turn their ordinary businesses into businesses people talk about. For more than 25 years, Mike has been working hand-in-hand with CEOs and marketing and sales executives to help them create strategic revenue growth plans, compelling marketing strategies and remarkable sales processes that shorten the sales cycle and increase close rates.