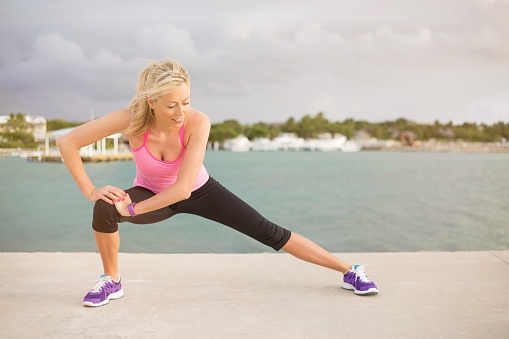 Data Dictates More Visitors As A Direct Result Of More Blogging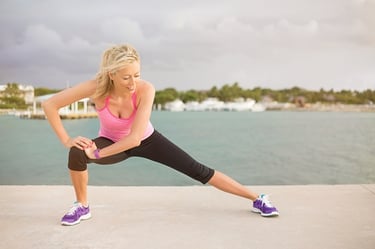 Want more visitors to your website? Blog more.
This has been a theme for us over the past year, as we've seen dramatic increases in client website visitors when we've increased the frequency of blogging. In 2016, the rest of the inbound marketing community will realize the same correlation.
If you want to see a 10-20% increase in website visitors in 2016, you need to start planning today to increase the frequency of your blogging. Here are some reasons why these new blogging best practices work so well, and a few tips on how to execute a daily blog at your company.
First, check out these points on why it works ...
Based On Solid Content And Search Strategy
If your blogging isn't tightly integrated with your content and search strategy, simply doing more might not produce more visitors. To connect the dots between content and search, you need to be going much deeper with the content that's linked to your targeted keywords.
For example, once you've selected your target keywords, you want to create content that allows you to publish a month's worth of blog articles and at least one new long-form content offering. Then, focus on those keywords with all of your blog articles for the entire month. That's between 20 and 25 new articles using those keywords within the blog content.
If you're using those keywords properly within the construct of the blog and its copy, there is a high likelihood of that article ranking. It might also rank perpetually, driving new visitors to your website over time.
New Indexed Pages On Your Site
Google and the other search engines are looking for fresh (new) and relevant (keyword-based) content to present to searchers. This means you have to add new pages to your site frequently.
Adding new pages within the design and architecture of your site can be very challenging. But, adding new blog articles to your site notifies the search engines that you have new pages. Blog articles count as indexed pages on your site and do a wonderful shop of signaling to the search engines that you have fresh and relevant content.
More Chances For Social Proof And Sharing
If you want to rank highly on the search engines, the quality of your content has to be equal to the quantity. Just publishing articles isn't as good as publishing great articles. The way the search engines judge good versus great is with social proof. If people are sharing your articles, they're going to rank more highly.
If you publish four articles a month, you only have four chances to get social proof. If, however, you publish 12, 16 or 20 articles, you have many more chances of getting the social shares required to trigger search engines to notice the quality content on your site.
One of the benefits of having run hundreds of inbound marketing campaigns for clients is our access to the data from those client engagements. When looking at the frequency of blogging, the data is indisputable. Increasing the frequency of blog articles (properly) increases the number of visitors to a client's website 100% of the time.
Now, here are some tips on how you can increase the rate of blogging at your company ...
Share The Responsibility
All of your blogging efforts are going to increase the domain authority of your company's website, so you don't really have to have every article written by the same person. You can assign a day of the week to an individual. Then, you have four or five people contributing, spreading the work out across a team of people. As long as you keep them focused on the right keywords, even if the tone is slightly different day to day, this would help you increase visitors without burdening a single writer.
Work From A Content Plan
The hardest part of blogging is knowing what to write about. If you work from a plan that gets generated monthly or even quarterly, you end up with an editorial calendar that's aligned to your search strategy. Then, you're pulling from a collection of pre-approved, strategy-relevant blog article ideas. This makes the entire process much easier and ensures that you're blogging about the right topics at the right time.
Make It A Competition
If you have multiple writers, you could create a friendly competition between them to ensure quality over quantity. When you have real-time, day-by-day data on the performance of every blog article, you know key metrics like views, shares and links. Creating a competition to see who can drive the most shares, most views or most back links keeps your writing team focused on the most important metrics.
Keeping an eye on this data also requires you to use data to drive strategy. If you see certain topic areas that are not getting views, shares and links, you need to move on to focus on topics that are performing. These adjustments to strategy need to be looked at monthly. Try not to let more than 30 days go by without looking at the numbers and at least evaluating whether any adjustments to the editorial calendar are needed.
If you're wondering how long it takes to see an increase in visitors, the answer is about 30 days. Typically, the level of increase is also a variable of the time it takes to see results. For instance, going from one article a week to five articles a week is going to produce more dramatic increases in less time than going from one a week to two a week.
However, even a small percentage increase month over month produces dramatic increases by the 12-month mark. Here's an example: A client with 1,000 visitors a month who realized a 10% increase each month finished the year at 2,853 visitors per month, a 185% increase in visitor traffic.
Start Today Tip – The data is indisputable. So, get ready for 2016 today by planning out January. What are the keywords you want to be found for? What questions are you answering that include those keywords? Get your long-form content offering together for January and spin off as many blog articles as you need to double or even triple your article quantity from 2015. Come up with the 20 blog article ideas and assign them out to writers today. As they come in, you can edit as you see fit and schedule for publication. Then, sit back and watch the visitor numbers go up. Without increasing your conversion rate even half a percent, more visitors should mean more leads.
Square 2 Marketing – Leading The Reality Marketing, Inbound Marketing And Inbound Sales Revolutions!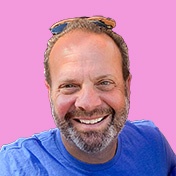 Mike Lieberman, CEO and Chief Revenue Scientist
Mike is the CEO and Chief Revenue Scientist at Square 2. He is passionate about helping people turn their ordinary businesses into businesses people talk about. For more than 25 years, Mike has been working hand-in-hand with CEOs and marketing and sales executives to help them create strategic revenue growth plans, compelling marketing strategies and remarkable sales processes that shorten the sales cycle and increase close rates.