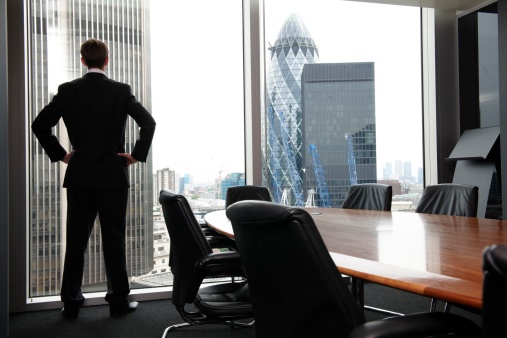 Inbound Marketing Moves Soft Results Out And Business Results In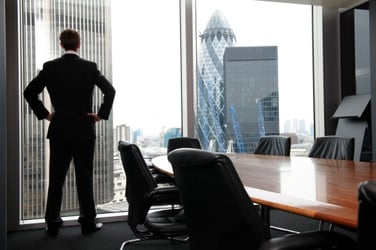 Being accountable for hard numbers is a challenge. Being accountable for business results is even more challenging. Most people would rather be accountable for softer metrics, like brand equity, website visitors, projected market share, impressions and awareness numbers. This makes their jobs easier.
But in 2016, I'm predicting that we're going to enter the age of accountability. CMOs will be asked to be even more accountable for business results like revenue, new customers, average revenue per customer, percentage of customers purchasing multiple services/products, average cost to acquire a new customer and more.
The good news is that inbound marketing provides the methodology for CMOs to start being accountable for the money they spend. Here's how inbound makes being accountable for business results much more doable.
Every Inbound Marketing Tactic Should Be 100% Quantifiable
Marketing should be quantifiable, so every tactic in your program should be 100% quantifiable.
Wrote a blog post? How did it do? How did it rank? How many views? How many back links? How many leads? Did it rank on page one?
Created a new e-book? How many downloads? How many shares? How many leads? How many sales ops? How many new clients?
Inbound done well means there are no marketing tactics without some measure of performance associated with them. Roll all these up and you get an inbound program that should be able to predict quantifiable performance month over month.
The Overall Inbound Program Should Be Built To Match Company Business Results
Big aggressive goals next year? You need an aggressive inbound program that is funded and appropriate for a business of your size. More modest goals? You could do well with a smaller program at a lower level of investment. What you need to know is that you can actually calculate the size of your inbound program based on the number of leads you need in order to hit your revenue goals.
Marketing has become an exact science. We can use your marketing and sales performance data, standard factors and historic program performance data to help us create an inbound program that is perfectly designed to help you hit your specific business goals. Through a series of mathematical formulas, we're able to tell you how often you need to blog and how many new educational offers you should have in order to generate the number of leads you need to hit your revenue targets. It's that simple. If you're not going through this exercise right now, you need to reconsider how you're going to market in 2016.
You Should Get Performance Data Monthly
It's one thing to do predictions, estimates and projections. They're fine to help you sketch out a high-level program and strategy. But, the beautiful aspect of inbound is that you get actual program performance data daily, weekly and monthly. Better yet, you're able to make program adjustments based on this data so that no more than 30 days goes by without seeing how you're doing and making some decisions based on that data.
Inbound Marketing Execution Gets Optimized Monthly
Now, no more than 30 days goes by without seeing improvements in program performance. Each month, you should be sitting down with your team and reviewing what's working and what could be working better. Then, prioritize the tasks associated with improving performance, and work down that list over the course of the next few weeks. You should see improvements to the key metrics within a week or two, depending on the metric you're trying to move. New visitors to the site and leads are easier to impact than keyword rankings, as an example.
Inbound Takes A Long-Term Commitment
Since you're earning people's attention instead of renting it, investing time to create a repeatable, scalable, predictable process for revenue growth and attempting to create a seamless click-to-close process for new business at your company, I hope you're looking at this as a long-term program.
Inbound is about the power of your brain, not the power of your wallet. You're going to be creating a strategic advantage that most of your competitors (even the bigger ones) will not be able to duplicate easily. This takes time, patience and a recognition that it's a marathon, not a sprint. You'll see results within the first few months, but the major impact to your business comes in the second year. Go into this with your eyes wide open.
Inbound represents one of the only ways to tie business results directly to your marketing and sales investment. It's one of the only ways to measure the performance of marketing on a monthly basis, and it is the only way to actively optimize your entire marketing effort on a real-time basis. If you want to hold people accountable for business results, it's inbound or nothing.
Start Today Tip – It's that time of the year when we all make New Year's resolutions. So, how about making 2016 the year of accountability for marketing? Plan on holding your team, either internal or external, accountable for the results. At the same time, make sure you give them everything they need or say they need to get the results you're asking for. You can't get 100 new leads a month for $1,000 a month. But, tell me what you need, and I'll tell you what you need to invest. If you let people do what they know how to do, it will be a marriage made in heaven.
Square 2 Marketing – Leading The Reality Marketing, Inbound Marketing And Inbound Sales Revolutions!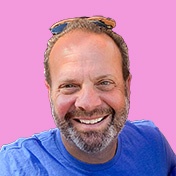 Mike Lieberman, CEO and Chief Revenue Scientist
Mike is the CEO and Chief Revenue Scientist at Square 2. He is passionate about helping people turn their ordinary businesses into businesses people talk about. For more than 25 years, Mike has been working hand-in-hand with CEOs and marketing and sales executives to help them create strategic revenue growth plans, compelling marketing strategies and remarkable sales processes that shorten the sales cycle and increase close rates.