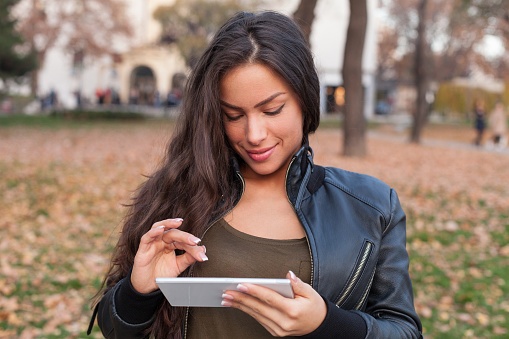 As Mobile Usage Increases, So Will Inbound Marketing Results From Email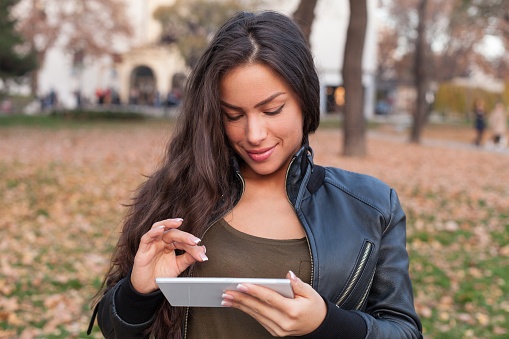 Email marketing has always been the marketing tactic that consistently produces similar results week over week and month over month. Open rates and click-through rates vary, but only modestly.
While we agree that email marketing is critical to any inbound marketing engagement, driving results up dramatically has always been challenging. Yet, the advent of mobile devices and the constant connectivity that these new devices provide has had a dramatic impact on open and click-through rates. This article highlights some of the impact that mobile has had on email marketing and the future of email marketing as an inbound tactic.
Here are a couple of stats to highlight the changing dynamic.
45% of email opens occurred on mobile, 36% on desktop and 19% in a webmail client. – Adestra "Top 10 Email Clients" (March 2015)
53% of total email opens occurred on a mobile phone or tablet in Q3 2014. This is an increase from the 48% seen in Q2 2014. – Experian "Quarterly Email Benchmark Report" (Q3 2014)
75% of Gmail users access their accounts on mobile devices. Gmail now has 900 million users. – Google / TechCrunch "I/O Developers Conference" (May 2015)
Here's how to tailor your email marketing programs to take advantage of this trend.
Consider Less Popular Delivery Times
Ever been at a soccer game on a Saturday morning? People are on their phones checking out emails all morning long. Instead of competing for inbox attention when you send your emails Tuesday at 10 a.m., try sending it on Saturday at 8 a.m. Now that people are much more connected, they'll be happy to read and respond because they're not distracted by the other 100 emails coming in on Tuesday morning.
While we've always had success sending B2C emails on weekends, we've seen some dramatic improvements in open and click-through rates by using weekend and evening delivery times. The best advice we could provide is to plan on doing some testing. Try the weekend, evenings and the standard weekday to see which time provides the best results.
Make Sure Your Emails Render On All Devices
It goes without saying, but make sure you have all of your content ready to go on all devices. There are a number of tools that make this much easier than ever before. Google Chrome even offers a plug-in to look at content in the development stage in order to guarantee that it looks and works great on any device.
Some of the automated tools do a nice job but might not handle this 100%. Invest the extra month to make sure that your team or inbound marketing agency has the time to work through these additional design and build considerations.
Keep The Content Short And Make It Visually Impactful
You should know that people spend between 15 and 20 seconds reading a single email on their laptop. So, imagine how much time they would spend reading it on their smartphone. The distractions available to them in this environment are exponentially more challenging.
All of this means that you have to get right to the point. Use big and bold headlines. Take advantage of the device's technology and deliver a more interactive and immersive experience for your readers. In addition to making this more effective, you're also going to provide more opportunities for your contacts to share the email with others.
Remember that the only goal of the email is to get your readers back to your website, so use links generously and make the them bold and obvious, regardless of device.
Use Video To Tell Your Story
Don't make me tell you again how popular YouTube is in today's society. Our devices make watching video even easier than making a phone call. You should consider how to incorporate video into your email marketing to grab your prospects' attention, tell your story in a remarkable way and make it easy for your contacts to continue getting valuable content from your company.
Just think about all the videos you've clicked on through Facebook or Twitter. Using video in your email gives your prospects a compelling reason to click, and that click is what we want. Using video in email can potentially double your click-through rates, and you can test different types of videos across your entire database.
The usage of mobile devices isn't going to slow down or decline. In fact, the data shows that we're moving to a mobile browsing economy. Screens get bigger and brighter, and the touch screen experience makes using these devices easy and engaging.
You have to make your marketing match the way your buyers want to digest information and interact with your business. As you move into 2016, look at your inbound marketing tactics from the perspective of your prospects, and make sure that mobile is taken into consideration for email marketing. You want your website to render beautifully on the iPhone and other devices, so make sure your emails look just as beautiful on them.
Start Today Tip – You should always be subscribed to your own email marketing. Make sure you look at these emails on a variety of devices to experience firsthand what they look like and how users interact with them. Then, work with your marketing team to make sure they're proactively planning for graphics, links, navigation and content to work seamlessly across all different types of devices. This ensures that your open and click-through rates are fully optimized.
Square 2 Marketing – Leading The Reality Marketing, Inbound Marketing And Inbound Sales Revolutions!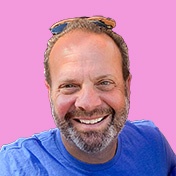 Mike Lieberman, CEO and Chief Revenue Scientist
Mike is the CEO and Chief Revenue Scientist at Square 2. He is passionate about helping people turn their ordinary businesses into businesses people talk about. For more than 25 years, Mike has been working hand-in-hand with CEOs and marketing and sales executives to help them create strategic revenue growth plans, compelling marketing strategies and remarkable sales processes that shorten the sales cycle and increase close rates.