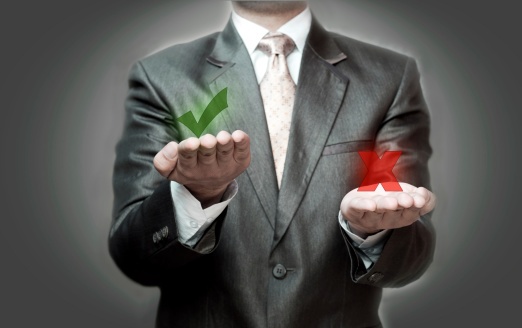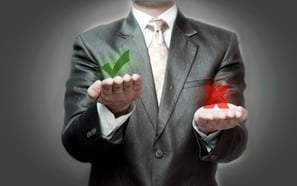 You know you need software, but what kind of software is right for your business?
Do you need marketing automation software, like Marketo, Pardot or Eloqua (Oracle)? Perhaps inbound marketing optimization is what you need, and thus, a product like HubSpot is going to be better for your goals and objectives.
How do you decide? So many options, so little time.
This is a critical decision. To help make this important decision easier, we've prepared a handful of questions that should point you in the direction of the right software for your specific marketing situation.
Our goal is to make you smarter and more aware of the differences between how these tools support your overall marketing goals. This way, when you settle on one over the other, you're supporting your overall approach to marketing. Here we go.
What is your overall approach to marketing? Traditional or inbound?
This is probably the most important question in deciding which marketing software to purchase and deploy at your company. If you're planning on moving to inbound marketing, you're going to want a tool that's built with an inbound methodology at its core. Inbound is an acquired expertise, meaning that it takes practice to generate solid, repeatable and scalable results. The software should help you get good at it faster.
You should be looking for tips, wizards and tools that teach you inbound while you use the software: how to optimize your blog article for search, how to automate social media posting, how to create a website page that converts. These are all skills that you need in order to drive leads with inbound. If this is important to you, you're going to want software that supports this new approach to marketing.
If inbound isn't important to you, the standard automation tools all provide a lot of the features that you're likely to need. Email marketing, landing page creation, lead-nurturing campaigns and analytics are standard in most of the packages, and they allow you to work on each of these tactical applications independently from the rest of the features. So, for instance, you can use these to simply handle your email marketing without worrying about the other features. You've probably used similar tools in disparate systems, and now, you want them all under one roof. Again, if this sounds like you, standard automation should do the trick.
Do you have the support of your IT organization when marketing needs help?
If you have a solid team of IT people who are responsive to your requests, the marketing automation tools should be fine for a company like yours. You might need technical support from time to time to create reports, add code to web pages or tweak the format for the landing pages you're creating. If you have people to help you, this type of product should work fine.
But, if you're on your own and don't have technical people to chip in and help when you get in a pinch, you're going to want something that's a little easier to use, that's a little simpler in its interface and that comes with more educational content to support your overall marketing effort.
Does your current website include a content management system?
If your current website has a content management system (CMS) already, marketing automation might be right for your situation. If you can easily update your website, add pages, tweak the copy for search engine optimization and quickly post a blog article, simply automating some of the ancillary tasks associated with your marketing effort might be all you need.
On the other hand, if you're looking to dramatically ramp up the experience your visitors have on your website by providing them with content that's tailored for them specifically, personalizing the messaging based on their persona or even managing the contact information you request from them, a content optimization system (COS), like the one provided by the inbound optimization tool HubSpot, could be more appropriate for your company.
How closely do sales and marketing work together to drive revenue?
If marketing and sales rarely collaborate or work together, if marketing is responsible for the leads while sales is responsible for closing them and if there's the age-old battle between your marketing and your sales teams, simply automating many of the repeatable tasks in the marketing department with marketing software is the right move.
But, if you're working hard to blend sales and marketing into a revenue team, as well as to create an experience for your prospects that starts with marketing, transitions into sales and then continues with your services team, inbound optimization software is probably better suited for your long-term goals.
How important are dashboards and easy-to-use analytics?
If you're not thinking about marketing metrics, you're not doing your job. Regardless of how you want to run your marketing team, you need to be using numbers to drive your decision-making. If custom reports and the data you get from tools like Google Analytics work for you, marketing automation is probably going to continue to provide you with the data and insights you need to move your marketing forward.
Looking for a more immersive experience, in which analytics lead to action and data is delivered in such a way that it points you toward the improvements you should make today to impact results tomorrow? If so, go ALL IN on inbound and use an inbound marketing optimization platform like HubSpot. This is going to provide you with an experience that's second to none. Quickly, you'll see which parts of your marketing are performing and which ones aren't. Dashboards are ready out of the box on desktops, laptops, smartphones and tablets. The data is at your fingertips, in real time. The more you use it, the better you get at understanding how to improve your program's performance. For the analytical marketer, I might go so far as to say that it's life-changing.
While this isn't an exhaustive list of questions, it is a start. Based on your answers, you should have a better idea as to which way you lean – marketing automation or inbound optimization. The differences are dramatic, and picking the wrong software has the potential to make your daily efforts much more difficult than they need to be.
Start Today Tip – The differences between marketing software are subtle. Depending on your approach, you might find your tools and automation to be lacking significantly. Your first task is to pick a methodology, establish processes and systems and then look for software that supports them. It's been reported that up to 80% of the enterprise software implemented never delivers on the original value proposition. Worse yet, 50% of the enterprise software never even gets fully implemented. Regardless of your approach – automation or inbound optimization – if you're not ALL IN on one of them, don't move forward with either.
Square 2 Marketing – Leading The Reality Marketing, Inbound Marketing And Inbound Sales Revolutions!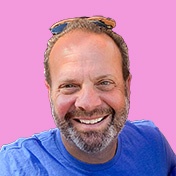 Mike Lieberman, CEO and Chief Revenue Scientist
Mike is the CEO and Chief Revenue Scientist at Square 2. He is passionate about helping people turn their ordinary businesses into businesses people talk about. For more than 25 years, Mike has been working hand-in-hand with CEOs and marketing and sales executives to help them create strategic revenue growth plans, compelling marketing strategies and remarkable sales processes that shorten the sales cycle and increase close rates.