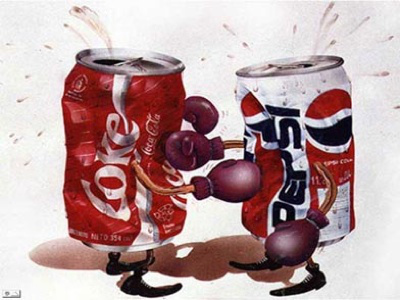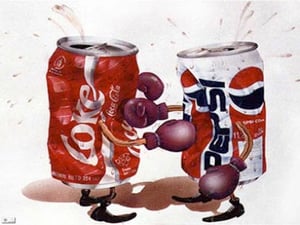 Back in 2012, we wrote an Inbound Unwound article that outperformed all other articles.
This article was titled "Website Home Page Vs. Landing Page – What's The Difference?" and tallied almost 5,000 views.
Even today, I find this article ranking on Google for a number of important terms. So, I thought we might update the story and see if we can continue the success.
But, like I mentioned in our blog yesterday, inbound is changing so quickly that what we did a few years go isn't even close to what we do today. Perhaps it's time to update this extremely popular post with some of today's best practices.
Inbound Marketing On A Home Page
Every page has a mission, and you need to create an overall website strategy that outlines this mission for each one. The mission for the home page is to tell your story in 10 seconds. Tell it in a compelling, emotional, visual and easily digestible way. Tell it in a way that people want to hear it. This requires a very thought-out and architected approach. Think: pain, solution, remarkable application and validation. If your home page is missing any of these critical elements, the story is going to feel disconnected for your visitors.
Your home page has a secondary mission, too. That is to pull the visitor into the rest of the site. So, you have to strategically place links and conversion opportunities that connect the visitor to your story and make them want to learn more. Consider that you might also want to repel some visitors. This is why we don't often worry about bounce rates as a metric. If you service software companies and there's a manufacturing VP visiting your site, you want that person to bounce.
Inbound Marketing On An Interior Page
Once inside, the mission for your interior pages is a little different than the one for your home page. These pages have to continue the story. Think about them as chapters 2 through 5. These pages are more specific and typically allow visitors to drill down into specific aspects of your story. Perhaps a visitor has connected with one of the interesting solutions that your business provides and wants to learn more. Perhaps this person is from a specific vertical and wants to see what solutions you've delivered for it. The story must continue.
These interior pages must also help you with search. They need to support your search strategy. They need to be optimized to rank and optimized for social sharing. In addition, you must leverage them to continue the visitor experience and work on moving people through the marketing funnel, ultimately converting them from anonymous visitors into leads. So, content offers and conversion opportunities on these pages is critical.
Inbound Marketing On A Landing Page
So far, so good. You've successfully helped a visitor move from your home page to an interior page, and now they've selected to download a content offer, finding themselves on one of your landing pages. The job isn't done. Actually, this is where you have to be hyper-sensitive about finishing the experience. If you can't turn visitors into leads, your program is underperforming.
Here, you have to focus their attention. Limit the distractions. Take out navigation links and social shares. This might seem counterintuitive, but it works. Show and tell. Show them what they're getting by giving them a visual image of the download. Make it look important, hefty, more like an encyclopedia than a pamphlet. Some of us like to read, so include bullet points on what they should expect to learn from the download. Then, make it easy. If your form includes too many fields, expect your conversion rate to drop. Landing pages with forms that include only one field have been seen to deliver at a 50% clip, while forms with 10 or more fields deliver at a 10% clip. Depending on the stage that your landing page is supporting, less is usually more.
Inbound Marketing On A "Thank You" Page
Great, you scored a conversion and another lead for your sales team, but again, the job is not over yet. I've seen the prospect experience ruined simply by overlooking this important part of the process: You need to make sure that you set the proper expectations at this point. Are you emailing the requested material? Are you sending them to another page? Are you emailing a link or the actual document? What do you want them to do next? Anything? All of these experiences and touchpoints need to be thought out.
This is the perfect opportunity to make sure the conversation and experience continue. Whether you have a lead-nurturing program or not, this is your chance to say, "If you liked this information, you might also like this other information," and get prospects working down that path. The more you hold their hand and help them through their own buyer journey, the greater your chances are of turning that new lead into a new customer.
If you haven't noticed, our approach to website design, website messaging and conversion optimization has become much more focused. With all inbound roads leading to a website experience, we've focused our attention on optimizing that experience to drive leads for clients. It's not enough for the page to look great; it has to work great, too. This means you need a page-by-page approach that focuses your strategy on experience and conversions.
Start Today Tip – If you're in the middle of a website relaunch, make sure you have this approach to the site. I see a lot of clients working with web design firms to create beautiful sites with no thought around search or conversion of visitors into leads. If you're looking at your site today and wondering whether it's ready for prime time, just ask yourself this simple question: Does it turn 1% to 3% of total visitors into leads for the company? If it doesn't, you have work to do. Finally, if you're working on or thinking about your website as a separate project that's unconnected to content, search, lead nurturing or your sales process, you're about to make a major marketing mistake. Pause and get help immediately.
Square 2 Marketing – Leading The Reality Marketing, Inbound Marketing And Inbound Sales Revolutions!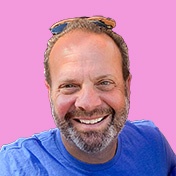 Mike Lieberman, CEO and Chief Revenue Scientist
Mike is the CEO and Chief Revenue Scientist at Square 2. He is passionate about helping people turn their ordinary businesses into businesses people talk about. For more than 25 years, Mike has been working hand-in-hand with CEOs and marketing and sales executives to help them create strategic revenue growth plans, compelling marketing strategies and remarkable sales processes that shorten the sales cycle and increase close rates.