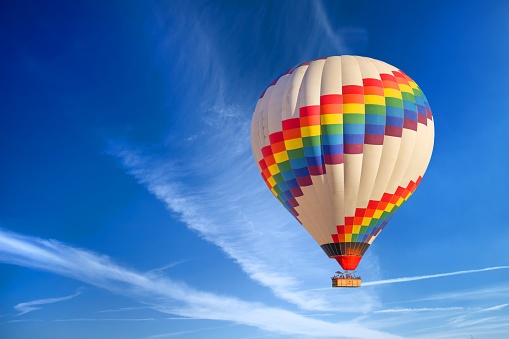 Agile Shows You How To Optimize Collaboration And Team Prioritization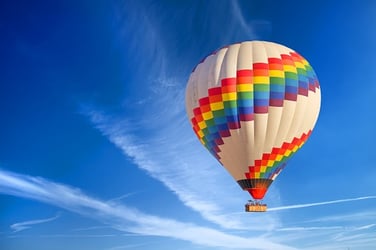 You're running inbound marketing for your business and expecting results, yet the leads haven't been coming in like you thought they would when you started your program. This isn't abnormal, but there's a good chance that your team isn't set up to produce stellar results.
Historically, functional teams have run marketing. You have a social media person or team, a website team, an email resource and a design team. Inbound marketing needs a cross-functional approach as well as a dedicated team. You can't simply parachute people in and expect them to participate in the rhythms necessary to get results.
Agile marketing has shown us that you need to create inbound marketing teams capable of doing anything necessary to generate leads and revenue for your business.
Here's how you need to reorganize your internal marketing team to drive leads.
Leader For Marketing Strategy And Planning
Someone has to drive the ship. If you're a CEO, business owner or VP of marketing, it's probably going to have to be you. You understand the company's priorities, how the leads get filtered down into sales, exactly whom you want to attract with your marketing and how to score each of the qualified leads or opportunities.
This information is critical for your marketing team to understand. If you do this right, you'll end up with a big backlog of potential ideas for ways to generate leads. Your role will also have to be the final say when it comes to what your team works on and in what order. The team will make recommendations, but you'll have to direct them accordingly. Try to focus on which tactics will produce the most results for the least amount of effort.
Team Member For Day-To-Day Demands
Giving direction is good, but what about keeping the team on track day to day? You need someone for that role, too. This person makes sure the team commits to all the deliverables required to move the needle, coordinates the resources available and has a perspective on the analytics so that decisions are made based on performance data, not opinions.
While the day-to-day stuff is important, this person is also the analytics specialist. They're intimate with your performance metrics, working in your marketing analytics to see what's working, what's working really well and what's not working as expected. They're also aware of the potential results from upcoming projects or tactics.
Interactive Team Members
Inbound requires a lot of digital assets and a lot of ongoing optimization of those digital assets. You're going to want to look at your website as a living, breathing project. This means the website is NEVER finished. You're always adding, adjusting, upgrading, updating and testing different aspects to improve performance.
You're creating emails, landing pages, CTA buttons and other interactive tools that requires a variety of interactive skills. A lot of the ongoing website work is lower-level. Website page builds requires a more intermediate skill set. And if you're looking at complicated database, integration or advanced-feature builds, you might need a higher-level senior development or interactive resource.
Regardless of what you need done, there is so much interactive work for inbound engagements that you should consider at least one intermediate interactive resource to work collaboratively with your marketing team.
Content And Search Team Members
Content isn't king; it's king, queen, prince and princess. Content is going to impact your ability to get found in search and turn visitors into leads. Unfortunately, these roles are typically split: a team or person working on content, and a team or person working on SEO.
This needs to change immediately. The people working on creating content need to know exactly what keywords, keyword phrases and questions your prospects are asking and entering into the search engines. These are no longer two roles, but one.
Writers need to understand search. This is much easier than trying to get search experts to write. Once you add a writer who understands search, you'll get an entirely different set of insights that will help your program perform better and faster. By teaching our content team how they impact search, we've consistently enabled our clients to see increases in organic search visitors month over month. You should expect a similar lift by applying this approach.
Design Team Members
This is not design like you might be thinking. Yes, this person does graphic design, but they also do UI/UX (user interface) design. They understand visitor flows through website pages. They understand the buyer journey and how to map website pages and content to it. They understand how to design landing pages and forms that turn visitors into leads, AND they do kick-ass graphic design for all your content, including e-books, whitepapers, slide decks, infographics, video and web.
This is a much richer role than the traditional graphic designer, and it's a key position on the team. They're able to help out with website design implementation and on-site optimization to increase the number of leads. They might even understand some basic website programming languages, and they definitely understand how difficult or easy their designs are going to be from a coding perspective.
The ability for your company's marketing to look professional, deliver a remarkable visual experience and remain within your brand guidelines is critical to your inbound marketing's program performance.
You should be able to see a major difference between today's marketing team and yesterday's marketing team. Not only is today's team more cross-functional and collaborative, but they need to be more dedicated. These teams run so fast and furious during their sprints that when they're distracted with other tasks outside of their team's responsibility, their contribution to lead generation and business results can grind to a slow crawl.
Left to their own devices, these dedicated teams are able to focus, collaborate and make a significant impact on their company's results. This is one of the ways we take modest results and turn them into mega results.
Start Today Tip – There are two parts to your takeaway for today. One involves an evaluation of your team against this model. Do you have people with the ability to be more collaborative and cross-functional? Do they want to work in this high-energy team environment or simply sit at their cubes and produce deliverables? Next, are you able to keep them dedicated and focused, or are you going to have to continue distracting them with non-prioritized tasks because "things just have to get done?" If the latter, you might want to consider an agency team who's already set up to deliver in an Agile fashion. For most, it's the fastest and most efficient way to get leads flowing into their companies.
Square 2 Marketing – Inbound Results Start With ME!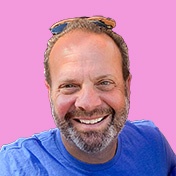 Mike Lieberman, CEO and Chief Revenue Scientist
Mike is the CEO and Chief Revenue Scientist at Square 2. He is passionate about helping people turn their ordinary businesses into businesses people talk about. For more than 25 years, Mike has been working hand-in-hand with CEOs and marketing and sales executives to help them create strategic revenue growth plans, compelling marketing strategies and remarkable sales processes that shorten the sales cycle and increase close rates.