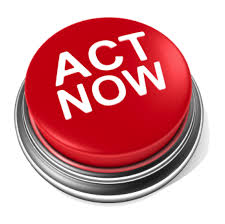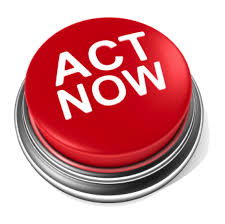 Inbound marketing metrics are fantastic – but only if you take action on your findings. If you simply track for the sake of tracking and never make any adjustments to your program, do anything different or try anything new, you're never going to realize the full potential of your inbound program.

One of the major advantages of inbound marketing is that you're able to identify what is and isn't working right now, implement adjustments to the program today and see the results tomorrow.

It's not that you'll be 100% sure your adjustments worked, as you might need a week or month to really let your experiments run their course. But, you should get at least an indication that the results are moving in the right direction.

Specifically, consider the following workflow:
Review your results daily, weekly and monthly.
Analyze the data and make sure that you understand exactly what's working like you expected and what's not.
Respond with a set of program improvements or adjustments and a set of experiments or tests designed to push the results up and to the right.
Take action by installing or implementing the responses you've created in the Respond stage.
Then, make sure you set up the rhythms you need to keep this process going on a monthly basis, at a minimum. Here are some other considerations to make sure you take action based on marketing metrics.
Track High-Level Performance Daily
If you're not looking at high-level performance data daily, you're missing the opportunity to make more course corrections more frequently. Today's inbound marketing optimization tools come with smartphone and tablet apps that make checking the data easy – no matter where you are in the world. A quick check on visitors, conversions and leads reveals how you're tracking versus last month or versus your goals.
If this data is down and you don't have tactical plans to increase the numbers, you need to get a plan up and running pretty quickly. Data without action is just data.
For instance, if visitor traffic is down, you have to step up your "get found" tactics, like blogging, guest blogging, social media, email marketing and influencer outreach. If leads are not doing well, you need to step up your on-site content creation or conversion optimization efforts, or you have to make a few website upgrades to turn those visitors into leads. Almost all of these tactics can be acted upon in a matter of days, not weeks or months like some of the old, traditional marketing tactics.
Spend An Hour Each Month Digging Into The Data
There are going to be some numbers that require more thought and analysis. Schedule time – at least an hour per month – to go deep into the numbers. Look at your social reach and landing page conversion rates. These are two areas where you can see which social sites are working and which ones are lagging.
Review all of your landing pages for those that are outperforming benchmarks and those that are not. If you find pages that are underperforming, get to work making minor adjustments. Tweak the copy, add a different image or shorten the number of form fields. All of these adjustments take mere minutes, and the impact can be significant.
Always Create An Action Plan
Once you see what's working and what could be working better, you should take action. The action plan is the most important aspect of inbound optimization. It's the key. Create a list of 5-10 action steps, assign them to key team members, set timelines and deadlines, make sure you get an update on when the changes have been implemented and keep an eye on the metrics in real time. You should see improvements in just a matter of days – assuming the adjustments are effective, of course.
If these adjustments don't bring about the lift you're looking for, just rinse and repeat. Don't be afraid to make mistakes, and don't get discouraged if your planned improvements don't deliver the first time. Making mistakes shows you what NOT to do again. You learn almost as much from what doesn't work as you do from what does.
Once you get into the rhythm of Review, Analyze, Respond and Act, you're going to start noticing a continual movement up and to the right for overall program performance. Even better, once you start to string together six, seven and eight months of this up-and-to-the-right motion, you'll look back and see a 10x improvement in website visitors, a 5-6x improvement in leads generated and significant improvement in social reach, keyword performance and email marketing open/click-through rates.
This continuous-improvement approach is often undervalued until you look back six months and see where you were then compared to where you are today. The sooner you adopt this methodology, the sooner you start to see the results, which translates to more customers and higher revenue numbers.
Start Today Tip – Set your key metrics and build out review rhythms. Set up your daily, weekly and monthly numbers. Set your goals and track your dashboards to see how you're tracking, and don't forget to always create a set of actions as a result of the numbers. The more you review, the more actions or tweaks to your program you should be executing – and the better the performance from your inbound program should be. If you are challenged to create the program improvements that you need in order to hit your sales and marketing goals, consider bringing in an inbound marketing agency with experience in creating the program and delivering results.
Square 2 Marketing – Leading The Reality Marketing, Inbound Marketing And Inbound Sales Revolutions!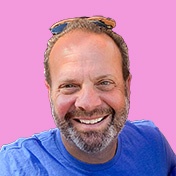 Mike Lieberman, CEO and Chief Revenue Scientist
Mike is the CEO and Chief Revenue Scientist at Square 2. He is passionate about helping people turn their ordinary businesses into businesses people talk about. For more than 25 years, Mike has been working hand-in-hand with CEOs and marketing and sales executives to help them create strategic revenue growth plans, compelling marketing strategies and remarkable sales processes that shorten the sales cycle and increase close rates.