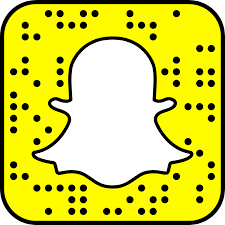 Picking The Right Social Media Network Is About Matching Personas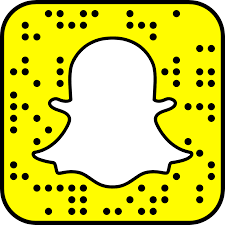 Inbound marketing gives practitioners the ability to use some of the newest social media platforms to drive new visitors to their website and new leads for their business. Snapchat is one of the latest entrants into the social media race.
Not sure about Snapchat? Or, maybe you've never heard of it? Check out these amazing stats.
As of May 2015, Snapchat had over 100 million daily users: 37% are aged 18 to 24 (a very difficult demographic to target), and 26% are 25 to 34. This means there are 63 million Snapchat users between the ages of 18 and 34. That's a lot of people if those ages fit your target personas.
Continue reading, and we'll help you take advantage of a potential tectonic shift in social media marketing.
Not Facebook, But Snapchat?
Since we're talking about the youngest subset of potential customers, you should be aware that the data shows Facebook as the 800-pound gorilla. And while many young people use Facebook, it doesn't mean they're NOT using Snapchat as their primary mode of staying in touch with their friends. The data has yet to uncover that trend. In essence, they have a Facebook account and use it from time to time, but Snapchat gives them the instant visual sharing they're looking for in their highly mobile communication habits.
Here are some more significant stats and ways to take advantage of Snapchat for your business.
Looking for more stats on the latest golden boy of social media marketing? Click here to read the data originally published on mediakix.com. But, let's get down to it and see how we can use Snapchat to grow your revenue.
Live Events
Snapchat users are typically keeping their friends in the loop on their activities with a steady stream of pics and videos. You can apply the same approach by actively sharing pictures and videos from your live events with your Snapchat followers. This could potentially include your participation at a trade show or conference. What about a product launch? Snapchat would be perfect for that, especially if your product shows well on video.
Most of you are aware of webinars and on-demand webinars, but getting the younger demographic to register and attend a traditional webinar is very challenging. Asking them to follow you on Snapchat, however, and sending them video clips from your webinar is a great way to blend a traditional marketing tactic with the new social platform.
Special Offers For Friends, And Friends Of Friends
Social credibility is big with this group of people. Give your friends special offers available only through Snapchat, and allow them to earn even more offers by getting new people to friend your company.
Convert Your Blog Into Snaps
You already blog regularly, so turn those blog articles into pics with subtext added to each picture. Yes, you have to boil your blog down to a few words, but that challenge will help you cut right to the most important issue. Your other option is to do a quick and dirty video that converts your blog into a quick snap vid.
Previews And Sneak Peaks
Before it comes out on Facebook, Twitter, LinkedIn and Instagram, drop a few Snapchats to your friends. Again, this group of younger people loves getting access to information that other people don't have yet.
By offering previews or sneak peaks of new products or new styles, you get your friends excited. Excited friends mean more potential Snapchat friends for your company. While your friends won't be able to forward your pics or videos, they will encourage their friends to be friends with your company, driving up your social reach on Snapchat.
Target Influencers
Finally, how you connect with influencers is critical if you're running influencer marketing tactics. These people are inundated with traditional requests through all the traditional channels, like email, Twitter and LinkedIn. If you come along and provide them with Snapchat content, getting them to be your friend on this medium, you have access to them that other people may not.
Execute your content strategy effectively, and you could find them helping you drive up website visitors and additional social reach numbers, which will fuel your content publication tactics.
While there are a couple of interesting ideas in this article, realize (and I've recommended this before) that you have to match your target buyer persona with the social media network that best fits your marketing strategy. I've also suggested that you focus on just one option first and move to multi-network marketing only after you've mastered the best one for your company.
Snapchat is clearly focused on people under 34 years of age. What makes it so interesting for this target market is how quickly these people are moving from Facebook and Twitter to Snapchat for regular communication with their friends. If your customers are under 34, Snapchat might be the perfect platform for you. If not, focus on the one that is perfect before tackling Snapchat.
Even when you are ready to hit up Snapchat, begin with a test. Start small and go slow. This is the best way to find out how to leverage this social site for your business and your potential customers. It is, by far, the best advice we could provide. A slow and steady test-oriented deployment strategy means you won't waste a lot of time and money before you're sure it's going to produce results.
Start Today Tip – Your first step is to make sure Snapchat is right for your business. If you're selling to people 30 years and under, it might be perfect. Next, create a small test for Snapchat and assign it to an individual on your team (either internal or inbound agency team). Set some quantitative goals and a time frame for attaining them. Build a test plan, get everyone to agree and communicate the plan clearly. Then get started executing it. In no time, you should see if it's working or not. If it's killing it, expand the test. If it's not, evaluate what you're doing and make one change to the test at a time. Three to four weeks is plenty of time to evaluate your test. The result should be increases in social reach, website visitors or visitors to a landing page and engagement with your audience. Be patient: Inbound takes patience. You'll be rewarded accordingly.
Square 2 Marketing – Inbound Results Start With ME!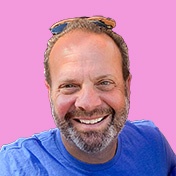 Mike Lieberman, CEO and Chief Revenue Scientist
Mike is the CEO and Chief Revenue Scientist at Square 2. He is passionate about helping people turn their ordinary businesses into businesses people talk about. For more than 25 years, Mike has been working hand-in-hand with CEOs and marketing and sales executives to help them create strategic revenue growth plans, compelling marketing strategies and remarkable sales processes that shorten the sales cycle and increase close rates.