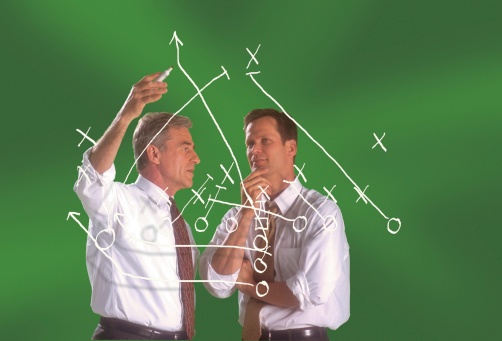 Inbound Marketing Is New And Complex – Coaching Improves Performance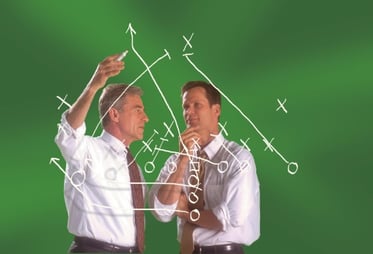 Even the best athletes turn to coaches to up their game. Jordan Spieth, Steph Curry, Bryce Harper and Tom Brady all work with coaches, and they all put in thousands of hours in an attempt to be the best of the best. Why would any of us think marketing is any different? Yet, how many of us have coaches to help us up our games?
The answer is surprising: not too many. Why is that? Inbound marketing is incredibly complicated. It's new and evolving as we speak. There are so many places where mistakes can be catastrophic.
Today, there are people with thousands of hours of experience working on a wide variety of businesses in many different industries. They have the expertise to guide you through the planning, implementation and optimization of your own inbound marketing programs.
Here's how inbound marketing coaches helps you get better results, faster.
They Prompt You To Think
It's easy to get sucked into execution without thinking about your program. Inbound requires you to think first and act second. We tell clients all the time: strategy before tactics. It's our mantra. You can't start blogging until you've thought through and planned out your search, content and conversion strategies. Coaches help you learn why you're doing things. Not only do they help you do the work better, but understanding the why behind the doing makes the doing much easier.
They Help You Skip The Potholes
Inbound is full of potholes. Almost every tactic has potential pitfalls that you either stumble into or hop over. The ability to discuss these challenges with a coach means you skip the mistakes altogether, benefit from the experiences of your coach and, most importantly, don't lose any momentum or waste any money with your own program. While mistakes do teach you what NOT to do, which is valuable, learning what not to do from a coach is a close second – and it's much less painful.
They Help You Find Shortcuts
Struggling to get more blog subscribers? Try an auto opt-in on all your forms. We worked for months to drive up our blog subscriber numbers. With one short conversation, you'd skip past all that trial and error, moving right to the potential solution. Coaches do a wonderful job of helping you address your major challenges and, given the benefit of their experience, suggesting a handful of potential options. Now you get better results, faster, with less trial and error. This is a very good use of a coach.
They Help You Master The Craft
Mastery takes time. Inbound mastery takes inbound engagements – months and months of engagements. It takes years to get good at inbound and experience almost all the challenges. You can work hard to get that experience on your own, or you can use a coach to help you fast-forward. It's almost like you and your coach have the ability to combine your brains into one. You get the benefit of their experience, and you execute like a master in a much shorter time frame.
You Get Better Results, Faster
It's all about the leads. Inbound requires you to perform. It demands results, and the faster you get those results, the better off you'll be with your boss, your company and your stakeholders. Yes, inbound takes time and patience, but a coach can help you get results faster. Simply skipping mistakes, taking advantage of expertise and leveraging fast-forwards all contribute to shortening your learning curve and increasing business results. What might take you 12 months on your own can be delivered in six. This is significant.
If you agree that a coach can help you get better results, the next question needs to be: How do I select a coach to help me with inbound? Here are a couple of attributes and characteristics to look for.
You want someone with deep experience. In this case, they should have managed at least 10 inbound engagements, but the richer and deeper, the better. When I say managed, I mean actively selected tactics, tracked performance, optimized the program and actually produced results for real businesses as part of an inbound marketing agency.
You want someone who is going to give you the right advice, to challenge you, to push you and to make you accountable. Part of this effort is change. You shouldn't be working with someone who lets you off the hook.
You want someone who is part of a bigger team or bigger company. This allows them to pull resources, connect with colleagues and get access to data. That means the advice, counsel and coaching you get is broader and includes experiences beyond one single individual.
Coaching, in many sports scenarios, is the difference between success and failure. The athletes who recognize there are experts who can teach them how to be better are the ones who become the best of the best. Make the same choice for your inbound IQ.
Start Today Tip – In recognition of the power of coaching, we're launching a new coaching program for CEOs, business owners, VPs of marketing, marketing directors and anyone with the responsibility of generating leads for your business. If you feel like you'd benefit from talking directly with an inbound expert on a regular basis, consider signing up for our new coaching program. Each month, you'll cover a critical topic, brainstorm solutions and workshop your own inbound challenges.
For more information on this innovative, new program, click here to check out the details on our website. If you're interested in joining the new cohort, click the button below to talk with a coach today!
Square 2 Marketing – Inbound Results Start With ME!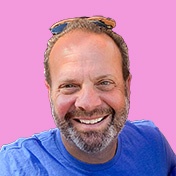 Mike Lieberman, CEO and Chief Revenue Scientist
Mike is the CEO and Chief Revenue Scientist at Square 2. He is passionate about helping people turn their ordinary businesses into businesses people talk about. For more than 25 years, Mike has been working hand-in-hand with CEOs and marketing and sales executives to help them create strategic revenue growth plans, compelling marketing strategies and remarkable sales processes that shorten the sales cycle and increase close rates.