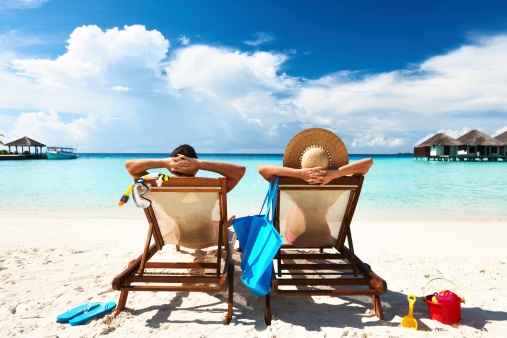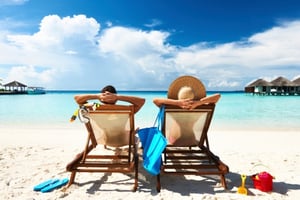 If you're planning on taking time to kick back, relax and dig your toes into the sand, but you're concerned about taking a vacation from staying in touch with your best prospects, now you don't have to worry.
This is where automated lead-nurturing workflows come into play.
Today, there are tools and techniques available to automate almost all of your lead-nurturing email marketing campaigns so that your prospects get a steady stream of helpful, educational and highly creative content throughout their buying process. This ensures that your stories are always front and center, helping you outmaneuver your competitors and close more new customers or clients.
Here's how to ensure that your best prospects are having a truly remarkable experience with your business – even if you're enjoying the sun, surf and sand.
Inbound Marketing Strategy Before Tactics
This isn't your grandpa's marketing. Inbound marketing is highly complex. Strategy and planning are required to manage the complexity. You have to think through the experience you want to build for your prospects from the first time they visit your website to the time they say, "Yes, we want to hire you."
Typically, there are over 50 individual interactions with your company during this process. Yes, that's correct. We've studied this with over 20 clients and our own business, and the average number of interactions during a typical buyer journey is over 50. If you don't know where you're connecting with your prospects, you can't manage the process or create a remarkable experience.
Get A Professional Writer Involved
This might seem like overkill, but it's not. Take a look at these two email samples from real nurturing campaigns. The first was written by the marketing manager, and the second was written by one of our professional writers.
Sample 1
Thank you for downloading our whitepaper. Your business is important to us. In an effort to help you make a good decision, we think you might also be interested in this whitepaper. Click here to download.
Of course, we're available to meet with you at your convenience. Click here to schedule an appointment with one of our specialists.
Sample 2
Congratulations! You took a major step toward dramatically improving your business when you downloaded "10 Ways To Improve ..." Our team is constantly looking for ways to help clients like you increase revenue and profitability across your business, so we've planned a webinar titled, "The Secret Formula Behind ..."
This invitation-only event is scheduled for July 30 at 2 p.m. ET, and we're extending a special invite to you and anyone at your company interested in attending. Click here to learn more and register. Please keep in mind that space is limited, so reserve your seat today!
You should notice a major difference in tone, sense of urgency, creativity and even the strategy around pushing a prospect down the funnel. Professional writers should understand the buyer journey and how content works to move prospects, and they should be writing to drive action!
Look At The Entire Experience
You can't look at marketing tactics in a silo anymore. The website, social media, email, search, content and lead nurturing all have to be tightly integrated. All of these tactics must tell the same story, deliver the same message, focus on the target personas and support each other. This is the essence of inbound, and it's ultimately how you drive results for clients.
To do this right, you have to look at the entire experience from a prospect's perspective and include all of the sales touches, too. Today, sales and marketing come together in one process. It must be a single integrated effort across all marketing tactics and all sales interactions. Map it out on a whiteboard with sticky notes if that's what it takes, but see it as one holistic effort that needs to be strategically managed.
Inbound Marketing Automation Comes Second
Once you understand the entire experience, you're ready for technology. Don't expect technology to tell you how to create a nurturing campaign. It's going to let you down. Don't think you can take a sample campaign and use it for your business. That's going to let you down, too. You have to know what to do, and then you can use software tools to do it – not the other way around.
Track For Performance
We mentioned it above, but marketing has only one goal: drive sales. So, you need to know how many people are opening your emails, how many are clicking and how many are transitioning at all stages of your sales funnel. This means you need a Sales Funnel Analysis and conversion optimization strategy. You have to know, at each stage of your sales process, how you're doing with conversions and closing. You also have to be super intimate (in a professional way) with all of your marketing metrics.
Lead numbers need to be reported on weekly, and you should be making adjustments along the same schedule. The Sales Funnel Analysis should be done monthly and reviewed by both sales and marketing monthly. Then, an action plan with two or three improvements should be executed monthly.
One qualitative indicator that your lead nurturing is working correctly is the random reply to your email campaigns. This happens to us at Square 2 Marketing somewhat regularly. I'll get an "out of context" email from someone who received a nurturing email from us (but it came from my email address), and since it looks personal, like I sent it to them, they reply to me. You want your prospects to feel like you're personally emailing them. Mission accomplished.
Next, since inbound is all about results, you're going to want to monitor how many of these leads actually push through the sales funnel, working down and converting to new revenue. This is the ultimate measure of a high-quality nurturing program. To show you our inbound marketing sales funnel: We typically see about 300 inbound leads a month, which translates to about 30 sales-qualified leads. From the SQLs, we see about 30% of those leads as a result of our own nurturing and email marketing campaigns. So, you should expect to see a 50% increase in SQLs if you're executing properly.
Start Today Tip

– With inbound, one of the little known secrets is that you have to do in order to learn. You can read all you want about lead nurturing, but as you get into it, you're going to learn exactly what to do in order to drive results. The more campaigns you run, the better the results will be. Start small, with a single campaign, and as you see what's working, grow into a second campaign, then a third and so on. Keep an overarching plan across all campaigns so that a single persona doesn't end up getting three emails in one day. Create that remarkable experience, and watch them line up to work with you.
Square 2 Marketing – Leading The Reality Marketing, Inbound Marketing And Inbound Sales Revolutions!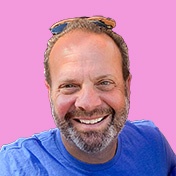 Mike Lieberman, CEO and Chief Revenue Scientist
Mike is the CEO and Chief Revenue Scientist at Square 2. He is passionate about helping people turn their ordinary businesses into businesses people talk about. For more than 25 years, Mike has been working hand-in-hand with CEOs and marketing and sales executives to help them create strategic revenue growth plans, compelling marketing strategies and remarkable sales processes that shorten the sales cycle and increase close rates.