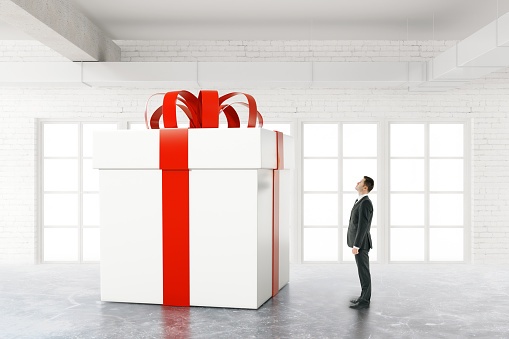 How To Drive Massive Increases In Sales Opportunities For Your Sales Team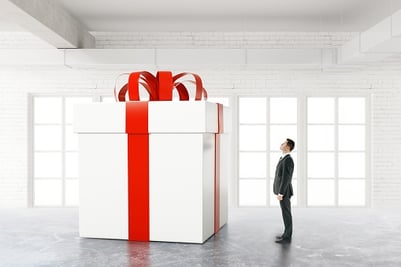 Marketing is going through a massive transformation. Marketing teams and digital marketing agencies are all being asked to deliver much more than fancy creative. Today, they're being asked to deliver leads, and not just any leads. They must deliver high-quality, sales-qualified leads that quickly move to sales opportunities and potentially new customers.
If this is the new normal, then business leaders, CEOs and even VPs of marketing at companies going through this change in expectations need to adjust their strategy to make sure they produce compelling creative and the sales opportunities expected.
This shift requires an adjustment in thinking and an adjustment in the selection of tactics. It requires a more holistic understanding of the buyer journey and how both marketing and sales delivery impacts the overall business results we're all looking for under this new set of expectations.
As one of the few agencies with practice areas that specialize in demand generation, inbound marketing, sales enablement and overall revenue generation strategy, here's how we help our clients move from leads to sales opportunities.
Focus On The Entire Funnel
Most marketing people focus on the metrics associated with the top of the funnel, such as website visitors, the conversion rate for marketing-qualified leads, the conversion rate on landing pages, email metrics and social reach numbers. These are great, but once you start looking at the entire funnel from visitor down to new customer, you see some different data.
For example, there's a conversion rate for marketing-qualified leads to sales-qualified leads. Basically, it's the percentage of people who fill out a form on your site and ask to talk to you as opposed to downloading content. This is where marketing hands off a lead to sales. Did you know you can dramatically impact revenue by focusing on creating more compelling bottom-of-the-funnel offers and by driving up the quality of the leads so that more people are ready to talk versus just download content?
This focus is key when you move from lead gen to revenue generation.
Make Revenue Your Magic Number
Speaking of revenue, once you switch your focus away from those marketing metrics and onto revenue, your approach opens. You start looking for revenue everywhere. This is a good thing. Where is revenue hiding? There's revenue in the current customer base, and we'll talk about that in a little bit. There's revenue in your current pipeline, and that might not come through without a more proactive approach to generating revenue.
When you start looking at revenue across your enterprise, some of your existing processes might require adjustments. How you work with customers, how you communicate with customers and new products or services you're considering might get fast-tracked or put on the back burner based on your revenue strategy.
Even beyond the obvious, revenue has to be a shared number that everyone in the company owns. You never know when a new revenue generation idea might come from accounting, customer service, delivery or even your receptionist. Make revenue everyone's responsibility.
Look At Your Click-To-Close Experience
One place to drive revenue immediately is the experience your prospects are getting from the first visit to your website all the way through the final paperwork they sign when they hire you. Today, this is a complex buyer journey.
Your marketing and sales teams need to create a matching experience to that buyer journey that guides, advises and educates your buyers along the way. The better you do that, the faster they'll close and the more frequently they'll close.
Prospects are picking you based on this experience. It's the new battle field for revenue. Rankings on Google, cutting through email inbox clutter and getting past gatekeepers are all yesterday's battles. Today, it's all about the experience. Give your prospects a remarkable and education-filled experience and you'll win. Give them a mediocre and "salesy" experience and you run the risk of losing to your competition over and over again. Don't get into that situation. Be proactive and start working on the experience today.
Revenue Is Not Always From New Customers
When we work with clients, we start looking for revenue everywhere. This almost always brings us to current clients before we even get to new clients. In most cases, current customers are not even aware that you sell certain products or services. Think about your own business. What percentage of clients buy everything you sell? Not many.
Active campaigns targeted to current clients produce results and revenue with a lot less friction than campaigns to new targeted prospects, because your customers already know, like and trust you. All you have to do is tell them a compelling story as to why they should consider some additional products and services. You might have to tell them a story for a few months in a row before their pain becomes acute and they're ready to act, but this is a highly efficient and effective approach to revenue generation that should be under consideration in almost every business case.
The Future Isn't Sales Or Marketing, It's Revenue
We all know marketing hates sales and sales hates marketing. It's a feud older than the Hatfields and the McCoys. But this conflict is quickly coming to an end. Marketing needs sales and sales needs marketing if revenue is the goal. Buyers are demanding a seamless experience. Your sales and marketing teams have to work together to deliver that seamless experience.
If you want to hit your revenue goals, breaking down these barriers and building a true revenue team is going to be a critical first step.
How you think about sales and marketing is changing dramatically. Technology is one of the key drivers, but so are your prospects. In fact, their demands are driving the technological advances. Prospects now have so much access to information that salespeople are a little obsolete. Prospects have access to so much information that if your information isn't insightful, highly educational and (dare I say) entertaining, it's going to get ignored.
To keep your sales and marketing focused on results and driving revenue, keep challenging your teams (internal or external) to be intimate with your prospects' journey and their needs along the way.
Square 2 Marketing – Innovating Marketing And Sales To Match Today's Buyer Behavior!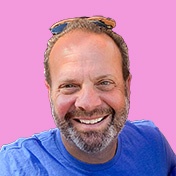 Mike Lieberman, CEO and Chief Revenue Scientist
Mike is the CEO and Chief Revenue Scientist at Square 2. He is passionate about helping people turn their ordinary businesses into businesses people talk about. For more than 25 years, Mike has been working hand-in-hand with CEOs and marketing and sales executives to help them create strategic revenue growth plans, compelling marketing strategies and remarkable sales processes that shorten the sales cycle and increase close rates.