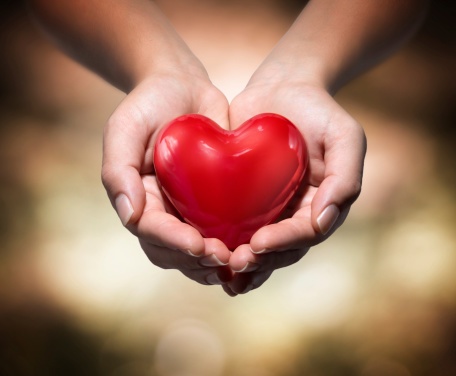 Inbound Marketing Demands Equal Nurturing For All Of Your Leads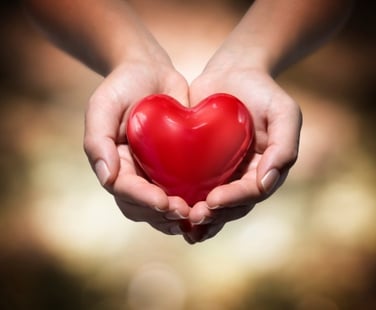 Don't tell me, "These are bad leads." There is no such thing as a bad lead, ever. What you call bad leads might only be people who are not ready to buy today. News flash: Most of your prospects are NOT ready to buy today, so put marketing tactics in place to nurture those people.
If 90% of your leads are at the top or middle of the funnel (which means they're not ready to talk to you or buy your products or services), your lead nurturing programs are critical to seeing results from inbound marketing.
Implementing an effective lead nurturing strategy can have a huge impact on the results of your inbound marketing strategy. Research conducted by Forrester has shown that marketers see an average 20% increase in sales opportunities from nurtured versus non-nurtured leads. The research also reveals that companies that excel at lead nurturing generate 50% more sales at a 33% lower cost (Source: Forrester, 2014).
Here are a few of our lead nurturing techniques that are proven to help prospects slide down into the bottom of the sales funnel.
Respond Quickly
It might shock you to hear that most businesses don't follow up on leads as quickly as they should, and the difference this makes with your prospects is huge. A recent article in Harvard Business Review highlighted the surprisingly slow response times of most U.S.-based companies. Here are a few benchmarks from the study, which included feedback from more than 2,240 businesses:
The average first-response time of B2B companies to their leads was 42 hours
Only 37% of companies responded to their leads within an hour
24% of companies took more than 24 hours
23% of companies never responded at all
Make sure that your lead nurturing workflows are quick to respond and clear in their communication, and that your sales support workflows match. If you say someone will email or call, make sure those people are looped into the communication and executing correctly. You need to check these workflows from time to time to ensure they work. Even automated email workflows sometimes get broken for no good reason.
Make The Communication Remarkable
Anyone can write a standard "thank you" or "here's your whitepaper" email, but great lead nurturing requires great copywriting. Here's an example from a company called CD Now. They still deliver independent music on CDs.
Thank you for ordering Cool Song by Even Cooler Band. Our team is so excited to send you that selection that we all went down to the Music Vault and hand selected that CD for you. We pulled it down from the shelf wearing white gloves and carefully slipped it into the velvet bag that we'll use to deliver it to you via FedEx number 12343433433. We then all walked it down the street and placed it on the airplane. By now it should we winging its way to you. We're all sure you'll love the music as much as we do and hopefully we'll hear from you again. --Musically, The CD NOW Team
Now, that's a remarkable lead nurturing email, and it is sure to get forwarded, shared and commented on by the customers. All of your lead nurturing emails need to be written in a way that further communicates your story and your own remarkables, and that ensures your prospects and customers are talking about your business.
Keep It Simple
I've seen way too many lead nurturing and workflow emails that are too long and too complicated. Your prospects aren't interested in being emailed 10, 11 or more times after they've acted on your website. Instead, keep it to three. Three emails keep the workflow manageable for you and reasonable for your prospects.
Use Nurturing Strategically
The purpose of nurturing is to work ready prospects down the funnel so they reach out and request to talk with you, identifying themselves as sales-qualified leads or bottom-of-the-funnel leads. To do this, you need to use your content strategically and give them every opportunity to advance.
Here's how you do that. Top-of-the-funnel leads who request monthly communication, like educational emails, should be nurtured with more frequent touches. One way is to encourage them to subscribe to the blog. Leads who request top-of-the-funnel content should be nurtured with middle-of-the-funnel content. Middle-of-the-funnel leads should be nurtured with bottom-of-the-funnel content offers.
The type of content you use to work leads through the funnel needs to be thought out and planned in advance. Going into content planning and content strategy sessions knowing you need content for lead nurturing helps you create the right stuff. The right content helps you build a remarkable experience for every single prospect.
Creating this experience goes a long way toward getting your prospects to know, like and trust you. This means they're going to feel safer about hiring your company, and they're going to be more likely to tell other people about you. Excellent marketing always produces this type of response in your prospects.
Start Today Tip – About 20% of your top- and middle-of-the-funnel leads should be converting into sales-qualified leads on a monthly basis. If that's not happening, you should reassess how you nurture leads. This includes workflows and ongoing email marketing campaigns. Today, you have unmatched access to data on every email and every workflow. Tracking and testing is the secret to moving these numbers up and to the right. If each of the individual workflow emails in your lead nurturing program is not producing a 20% to 30% conversion rate, consider rewriting them. This is how you optimize inbound program tactics over time.
Square 2 Marketing – Inbound Results Start With ME!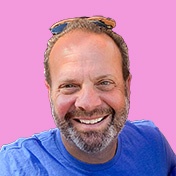 Mike Lieberman, CEO and Chief Revenue Scientist
Mike is the CEO and Chief Revenue Scientist at Square 2. He is passionate about helping people turn their ordinary businesses into businesses people talk about. For more than 25 years, Mike has been working hand-in-hand with CEOs and marketing and sales executives to help them create strategic revenue growth plans, compelling marketing strategies and remarkable sales processes that shorten the sales cycle and increase close rates.