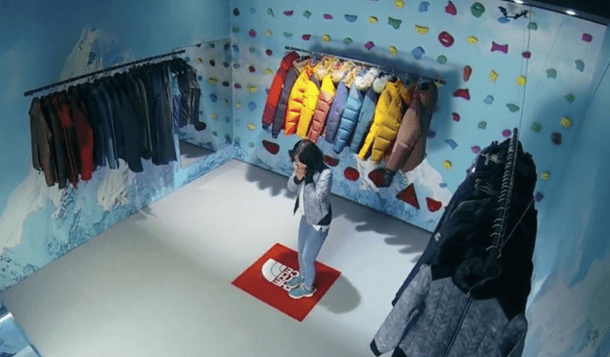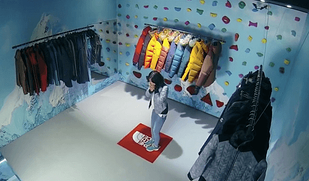 One of the strengths of inbound marketing and inbound sales is the ability to arm yourself with the weapons you need to create a remarkable experience for your prospects. This starts from the very first time they visit your website to the time they sign with your company and all the way through their experience with your products and services.
In fact, much of the recent research has proven that the experience is actually everything. Give your prospects an experience that connects with them emotionally, and it's your deal to lose.
Take a look at this video to see how The North Face delivers a remarkable experience. While this is a consumer example, The North Face gave these prospects the experience of a lifetime AND got them to have it while wearing their product.
Here's how you can create a similar experience for your prospects.
Get Inside Their Heads
I'm going to help you with this: Your prospects are nervous. They're anxious, and they're uncertain of you, your people and your company. They are expecting a less-than-stellar experience. That's actually good news. The bar is low, and you have the ability to exceed their expectations. If you educate rather than sell, if you advise rather than convince, if you talk about them rather than you – you're going to have greater success in terms of making them feel safe hiring your company, regardless of what products or services you provide.
Emotion Is A Non-Negotiable
You can dismiss this as "touchy-feely" or say, "This isn't necessary in my business." But, it doesn't matter what you do or what you provide your customers. The fact remains that people make purchase decisions emotionally, and the better you are at connecting with prospects emotionally, the better their experience is going to be and the more likely they are to select your company.
As an example, if you have a video of a client talking about the impact your business has had on their lives, their business or them personally, you're going down the right path, and you're going to get better results from your inbound marketing efforts.
Map Their Journey
Yes, you have to do this. Get a whiteboard and literally map out a prospect's journey from the first time he or she lands on your company home page. Track which pages most people move to next, which offers typically convert the most, what emails they get after they convert, what follow-up emails or personal communication come next and what the exact experience is like when they engage with your sales team.
Make sure you identify what content you're using and when. You might have to create a number of maps if the experience is different based on vertical, or source of the lead. For instance, are referrals handled differently than inbound leads? Make sure you include the experiences that happen after they sign the paperwork. How does the service experience start? What checkpoints are included to make sure they are having a good experience?
Just Think "Educate" To Start
If you're planning on creating a remarkable experience, you might want to include a mantra that focuses your team. Think: "Educate first." If you're educating prospects at each step in the process, you're going to be light years ahead of the competition, who are still selling. And you're going to be getting a lot further in making them feel safe with your company.
Measure, Track And Adjust
When you do this right, there are points in the experience that are measurable: individual page performance, conversion rates for educational offers, clicks on lead-nurturing emails, pull-through on sales funnel analytics and more. Set up a few of these metrics when you start. Set some expectations, and measure the performance monthly. In the beginning, it doesn't matter whether you hit your goals or not. Just the fact that you're tracking them is an advantage.
You'll find that, over time, you get to your goals. Then, you'll start increasing those goals and adding new ones. The result is month-over-month program improvements and more leads for your sales teams.
My comment yesterday that "done is better than perfect" applies to this effort, too. Don't sit around with an experience on your whiteboard, waiting for it to be perfect before you implement it. Start with what you have and then adjust on the fly. Inbound marketing provides real-time data that you should be using to make small tweaks to everything you do.
Start Today Tip – You can't start this without a deep understanding of your prospect personas. We've found that most CEOs have this understanding, but others need front-line team members to help deliver it. If you're not sure, you probably need help. Ask your sales people and customer support teams to share with you what they think their prospects and customers are thinking and feeling at all stages of the sales process. Create the major milestones and then work to enhance their experience at every step of the way.
Square 2 Marketing – Leading The Reality Marketing And Inbound Marketing Revolution!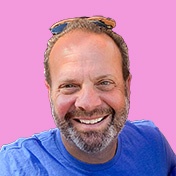 Mike Lieberman, CEO and Chief Revenue Scientist
Mike is the CEO and Chief Revenue Scientist at Square 2. He is passionate about helping people turn their ordinary businesses into businesses people talk about. For more than 25 years, Mike has been working hand-in-hand with CEOs and marketing and sales executives to help them create strategic revenue growth plans, compelling marketing strategies and remarkable sales processes that shorten the sales cycle and increase close rates.