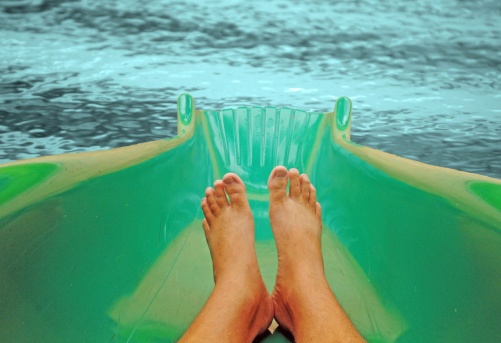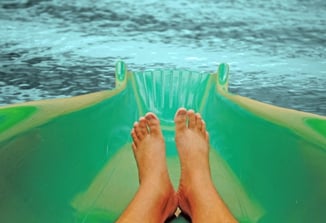 Buyer behavior has changed and seller-centric marketing is dead. Customers no longer want to be disturbed by advertisements and cold calls telling them all about a certain business or product. These outdated tactics have two things in common. First, they interrupt prospects at times they don't want to be bothered. Second, they are all about the seller, not the buyer.
Adopting an inbound marketing strategy for your business forces you to stop thinking about your service and product, and to start thinking about how you are able to help your prospects solve their problems. It's not always an easy mindset to shift to, but the dramatic increases you generate in leads and conversions make it worthwhile.
What Does User Experience Have To Do With It?
If you pay any attention to website design trends, you've probably heard the term user experience (UX) design. UX is founded on the notion that design should be geared towards the user, not the designer or the business. A UX designer's job is to ensure that websites are built for maximum usability, interaction and ease of navigation.
The UX design movement is in direct response to outdated website design practices when developers and designers focused on how well their websites corresponded with standard aesthetics or "how cool" certain functions were.
In other words, like inbound marketing, UX design forces businesses to stop thinking about themselves, and to start thinking about their customers.
Inbound Marketing And UX Design Both Start With Buyer Persona
Both inbound marketing and UX design have the same starting point: the buyer persona.
The buyer persona is, essentially, the ideal buyer of your service or product. When you develop your inbound marketing strategy, it's crucial you start by knowing who you want to target. Then, you need to tailor every aspect of your inbound marketing strategy to that persona's pains, and make their buyer journey as seamless as possible.
Similarly, with UX design, every aspect of the web design must be custom-made to ensure ease of use for the user persona. If, say, the user persona is a human resources manager in her early fifties working in healthcare, every element of the website design needs to be crafted to make it easier for her to use. UX design is a key element to the website design aspect of an inbound marketing strategy.
Inbound Marketing And UX Design Are Both About Offering Value
Both inbound marketing and UX design are about helping customers and users solve their problems. They are not about manipulating a buyer to use your product or service. A properly conceived and executed inbound marketing content strategy delivers helpful, educational content to prospects. A well-thought-out UX design helps users achieve their goals.
In the end, prospects are more likely to become customers when you've already helped them. They look at your business as a thought leader, so, when they are actually ready to buy, they turn to you first. Hard-sell tactics and poor website usability damage your reputation and make prospects look elsewhere.
By incorporating inbound marketing and UX design strategies in your overall approach to marketing and business, you ultimately draw in more leads and boost conversion rates.
Start Today Tip – Take a look at your business's current website. Is it difficult to navigate? Does it have useless features? Would prospects find the website difficult to use and ultimately search elsewhere? Make a list of every element on your current website that offers no value to your prospects and visitors. The next time you do a website redesign, make sure these useless elements are gone.
Square 2 Marketing- Leading The Reality Marketing, Inbound Marketing And Inbound Sales Revolutions!