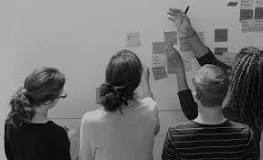 If You Want To Earn The Business, You Need To Create The Best Experience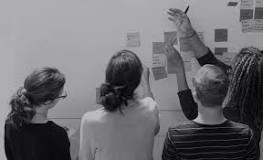 Disney has it right. It's all about the experience. From the time you step onto their properties, it's game on. Every single touch point has been mapped out and designed to give you the most remarkable experience.
The towel animals in the room, the Mickey Mouse toy strategically placed by the housekeeping staff, the Fast Pass system, the visuals and spritzers while you wait for a ride, the drink offered when you arrive at the hotel, the transportation system that's never more than a few minutes away – I could go on and on.
You need to apply that same thinking to your business. The method used to accomplish this is called experience mapping. This typically includes thinking through every interaction your prospective customers have with your company and continuing that exercise even after they convert from prospects to customers.
Inbound marketing and inbound sales give you the tools to do this, and for the first time, you have everything you need to create a remarkable click-to-close experience that turns prospects into customers.
Search Experience
If no one can find you, your business is invisible. So, make sure you're found on search engines for the right keywords, keyword phrases and questions. This is the first step in any solid inbound marketing effort, and one that people skip all the time. Don't skip it. This is not about getting on the first page of Google. Don't let SEO firms convince you that's the end game. This is about driving organic search visitors up every single month.
This effort doesn't stop at search engines. Getting found is also about social media, referring websites, word of mouth and direct visitor traffic. That means you need enough content to attract people from all of these sources and ensure you're part of the conversation in all the places people are talking about what you do. Today, people find information in a variety of places, and you need to have your information in all of them.
Web Experience
Once people find you, they're going to want to click over to your website. This is where your true experience mapping takes shape. You have 10 seconds to emotionally connect with them and start the process of getting them to know, like and trust your company. You'll know whether your website experience is sticky enough if you see people converting on your site. It's that simple.
Next, you need to continue that website experience by constantly publishing educational material. Today, people come to websites over and over again before they do anything. If you don't add new content to your site, there's no reason for them to come back and no chance you can convert any returning visitors.
Your site needs to be fresh, it needs to be engaging, it needs to work on all devices and it needs to be helpful. When you think about experiences, those that help you do something are always the best. Keep that in mind when you work on your new inbound website.
Educational Experience
We touched on this with regard to your website. These days, people don't want to be sold to; they want to be helped. Make sure your entire sales and marketing process is designed to be helpful. You need to know the questions your prospects are asking at all stages of their buyer journey. You need to create content that answers those questions and then map that content directly to their journey. This includes people who are getting to know you and those who want to talk to you.
Continuing the educational experience into the sales process is critical. This is the essence of inbound sales. Instead of pressuring people to buy, continue delivering content in context to their buyer journey. Do this well and you'll see shorter sales cycles, bigger deals and happier customers.
Conversion Experience
Today, we're spending a lot more time scientifically evaluating the conversion numbers from client programs. This is manifested in both the website and content work we do for our clients. Websites need to be much more strategic. The days of having product pages and service pages are long gone. Now you need pages for people at the top of the funnel, people in the middle of the funnel and people at the bottom of the funnel.
You need content on those pages that differ from stage to stage and page to page. That means you have to think out the conversion experience to ensure it's mapped perfectly. This is the difference between a sitewide conversion of 1% and 3%. This simple upgrade can triple your lead flow. Don't take shortcuts around conversion thinking or website strategy and planning.
Nurturing Experience
Not everyone is going to be ready to buy today. That doesn't make them less qualified or bad leads. It makes them in need of more nurturing. Create a similarly remarkable experience around how you stay in contact with prospects who are NOT ready to buy.
Keep those lead nurturing emails simple, keep them short, tighten the window in which you deliver them and make sure there's enough ongoing email marketing to stay connected with those prospects even after the lead nurturing sequence ends.
Sales Experience
If your marketing experience is educational and your sales experience is pushy, you're cooked. Prospects are going to go underground left and right. Instead, continue your educational process through the sales cycle.
Keep asking a lot of questions. Understand their business, their goals, their challenges and their opportunities. Create solutions that deliver on their goals and help them deal with their challenges. Give them a lot of educational material along the way. Let them see there are others with similar perspectives as yours and that other businesses have seen positive results. The more you help, educate and advise, the better your chances of winning the business.
Customer Experience
This idea of experience mapping shouldn't stop once these people become customers. Delivering a remarkable customer experience is just as important as delivering a remarkable prospect experience. Apply the same mapping techniques across the customer journey and make sure that all of your communication, delivery, billing, support and any other touch points create an extra special feeling in the hearts and minds of your customers.
This is going to help you keep customers longer and give them more to talk about when people ask about your business.
This is how you truly take advantage of the tools and techniques available today and how you grow your business organically over time. People talk to people, and the more remarkable your experiences are, the more people will talk about your business. These stories are the backbone of solid marketing.
Start Today Tip – Start by mapping the experience every prospect goes through with your company from first touch through the handoff to sales. Then map the experience prospects have with your sales team. Finally, map the handoff from sales to service and the experiences your customers or clients have with your business. The simple task of mapping out every touch point will expose areas that are mediocre and begging for improvement. Look at the weakest touch points and start upgrading them with communication, support, education, service or little WOWs. You'd be surprised what a little extra effort does to a prospect or customer's perception of your business. Try it. You'll see results in no time.
Square 2 Marketing – Inbound Results Start With ME!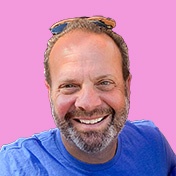 Mike Lieberman, CEO and Chief Revenue Scientist
Mike is the CEO and Chief Revenue Scientist at Square 2. He is passionate about helping people turn their ordinary businesses into businesses people talk about. For more than 25 years, Mike has been working hand-in-hand with CEOs and marketing and sales executives to help them create strategic revenue growth plans, compelling marketing strategies and remarkable sales processes that shorten the sales cycle and increase close rates.