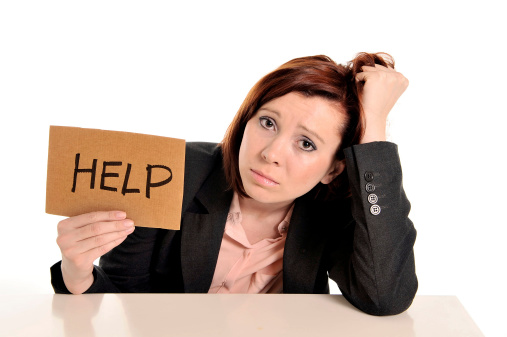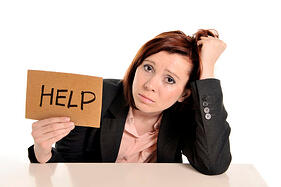 We talk so much about inbound marketing website design that it almost seems like I've written this article before.
But, your website strategy is so important to almost every aspect of your inbound program that it actually demands some extra attention.
Plus, based on some of the sites I see from prospects, you could all use a bigger push to improve your entire website experience and website design in 2015.
Here are the major changes you need to consider in 2015.
Take An Agile Approach To Your Website Improvements
One of the most significant differences in 2015 is going to be how people think about websites. Historically, you did a big website upgrade project every couple of years. Some of the more progressive companies even do annual website upgrades. But, starting next year, we're going to be doing website improvements monthly. Some people refer to this as an Agile Development approach, and it's very common in the software development industry.
This approach means that your website is getting better every month and improving results more proactively. To manage this, you need a list of upgrades. Each month, the list gets prioritized and you negotiate what you're able to get done over the next 30 days. This 30-day sprint ensures that everyone is on the same page with regard to the upgrades, which should only be changed if priorities change.
Responsive Design Isn't An Option
Today, 20% of client website visitors are from smartphones or tablets. This number is expected to increase by another 5% to 8% next year. Market data predicts that, by 2019, the number of website visitors from smartphones and tablets will surpass those from laptops and desktop devices. Therefore, you need your website to be completely responsive so that the experience on an iPhone or tablet is as visually engaging as it is on a laptop.
Responsive design doesn't mean your site works on your phone. It means that you've thought out, strategically, what menu items, navigation, offers and visual elements are presented to users on different devices. The investment required to make your website responsive is worth every penny. Regardless of which device your visitors are using, you need to ensure that they have a remarkable and engaging experience on your site.
Consider The Visitor's Experience
Speaking of experience, Google reports that nine out of 10 people are visiting your website before they reach out to you in any way. So, your site has to deliver. It has to deliver an emotionally engaging, highly interactive experience, and it has to provide enough educational content to encourage new visitors to come out of the shadows and become prospects for your business.
Your website has to tell a story. It has to walk your visitors through a series of web pages so that they feel like you understand their pains, have solutions to those pains, deliver those solutions in a remarkable way and have a track record of delivering to other people just like them. This isn't an easy story to tell, and it has to be told quickly. Do this well, and you're going to generate leads. Do this poorly, and watch your bounce rate skyrocket.
Make Sure You Have An Integrated Blog
Another common mistake is setting up a blog that's not resident on your website's domain. There are a number of blog services that are hosted outside your site. This makes sense for some but not most. If you're hoping to use your blog to drive search rankings for your site, it needs to be a subdomain on your company's URL. Our blog is www.square2marketing.com/blog. That's what you're looking for with your blog, too.
Graduate From Contact Us
Finally, if you're looking for sales-qualified leads from your website, you're going to need to do something instead of the traditional "contact us." Let's be honest, everyone knows that "contact us" is code for "let me try to sell you something." No one wants to be sold to, so you need to provide value for the time your prospect is about to invest in. Even free trials, demos and other traditional software offers are over-valued by marketing people.
Try offering free assessments, advice or tips that can be delivered in 30 minutes. This limits the amount of risk associated with the offer and provides your prospect with something they can use after the call is over. For instance, we offer prospects "10 Blogging Ideas Delivered In 10 Minutes." To do this well, you just need a little creativity and an understanding of your prospects' challenges.
Once you get your website up to 2015 standards, you're going to see a variety of improvements that can be measured month over month. Set goals for the site and keep an eye on these numbers. Hold your website team (internal or agency) accountable for hitting those goals. Once you start tracking website performance, you'll see a major improvement in overall performance of your inbound marketing efforts.
Start Today Tip – If you haven't put your site through an inbound marketing assessment or grader, you should do that first. You can do it by clicking this link. Once you get your score and assessment detail, you're going to have a list of improvements you want to consider. Some might be easy, while others are more complex. Regardless, it's going to give you a great start on what improvements you need to consider in 2015.
Square 2 Marketing – Leading The Reality Marketing And Inbound Marketing Revolutions!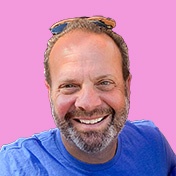 Mike Lieberman, CEO and Chief Revenue Scientist
Mike is the CEO and Chief Revenue Scientist at Square 2. He is passionate about helping people turn their ordinary businesses into businesses people talk about. For more than 25 years, Mike has been working hand-in-hand with CEOs and marketing and sales executives to help them create strategic revenue growth plans, compelling marketing strategies and remarkable sales processes that shorten the sales cycle and increase close rates.