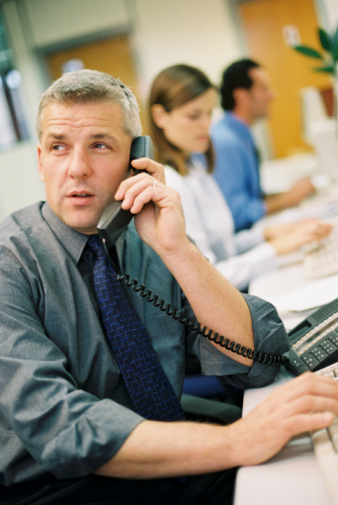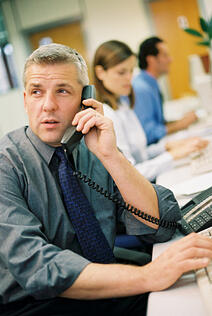 If you want to know how sales has changed – and how it's going to continue to change – simply look in the mirror.
When was the last time you picked up your office phone if you didn't recognize the number on the display? When was the last time you answered an unsolicited email?
When was the last time you took a piece of direct mail and responded to it? When was the last time you attended a trade show with the intention of actually buying something?
Yet, there are millions of businesses still using the same tactics that you just admitted don't work on you. Your business might even be one of them. Are you having your team make cold calls? Are they sending emails to people they don't know or have never spoken to?
Are you sending out direct mail? Are you deploying sales people to man your booth at trade shows? In 2015, you have to stop.
Buyer behavior has changed dramatically. Until your sales efforts match how people want to buy today, you're wasting a lot of time and money doing things that won't produce the results you need to hit your sales targets in 2015. Here's what you have to consider for next year if you want to move to an inbound sales approach.
You need to understand your numbers.
Without solid sales analytics behind you, it's very likely that your sales targets are too high or just unrealistic. Sales and marketing are sciences, and math plays a big part in helping us understand whether your ability to go from $10 million this year to $14 million next year is even possible. You need to know your numbers.
What is your close rate on sales opportunities? What is your average annual revenue from a new client? What is the percentage of billed revenue from 2014 that you can count on in 2015? Your marketing numbers are going to directly impact your sales numbers. How many visitors are you getting to your website each month? What percentage are marketing-qualified leads, meaning they downloaded something? What percentage are sales-qualified leads, meaning they want to speak with you about your product or service?
How aggressively are you planning on investing in marketing? The more you put in, the more leads you should expect and the more revenue you're able to impact. Before you do anything, these sales analytics need to be benchmarked and then measured monthly to show regular improvement.
You need a defined sales process.
Clarity, focus, efficiency and effectiveness follow when you implement a defined process around sales. Right now, you probably have a variety of people doing a variety of things. You might be handling most of the sales on your own and feeling your way through it, with each opportunity undergoing a slightly different process. This can't continue.
To scale a sales effort and sales team as well as accelerate sales growth, you need a defined sales process. This includes details about the exact experience that ALL prospects go through when they engage with your company. Who contacts them? What emails are sent? What content is provided? What videos are shared? How do we qualify them? How do we ensure that we get to "no" early in the sales process? How do we ensure that we get all of the information we need to give them the best recommendations?
If you want to think holistically about the goal of a sales process, think about making your prospects feel "safe." You want them to be so comfortable hiring you, buying your product and signing your agreement that there's no doubt this is the right choice for them.
You need to infuse educational content into your sales process.
One of the best ways to make your prospects feel safe is to stop selling to them. Selling immediately forces most people to put up their defenses and limit what they hear. When you start educating people, however, the first thing that happens is they become emotionally connected to your business. Since human beings make purchase decisions emotionally first and rationalize them second, give them educational content to emotionally engage them with your business. You should consider leveraging your investment in content marketing by weaving that educational content into your sales process. At the same time, your content is working to connect those prospects to you and your company.
You need to start co-creating the solutions.
When considering your goal to make prospects feel safe, you must also consider how you present your recommended solution. If you tell your prospects what they need rather than include them in the process of defining it, you run the risk of alienating them and making them feel like you're giving them the same thing you give everyone else.
People need to feel special. By working with your prospects to co-create the solution, getting their ideas and requirements and then weaving those into the final recommendations, you help them feel like they want to do business with you and your company.
You need to recognize that this is a marathon, not a sprint, and you need to be ALL in.
Changing the behavior of your sales team might be one of the most challenging projects you're ever going to undertake within your business. Getting people to do something that's different from what they've done for their entire careers takes patience, persistence, planning and a solid process that you're committed to. This won't happen overnight, and it won't be easy. But it has to be done. So, start now and go all in on inbound sales.
Start Today Tip – This isn't something you roll out on Monday and consider done on Friday. Changing your traditional sales approach to an inbound sales approach is going to take planning. First, you have to understand and get comfortable with your numbers. Then, you need a new sales process. Everyone must be trained on the new sales process, and you have to mandate that it be followed (or else). You need all of the educational content to be interwoven into the new sales process. You need new email communication tools that advise prospects rather than sell to them. It's a commitment. For your tip today, make the commitment and start planning for a full move in 2015.
To see what cutting-edge organizations are doing in 2015 to improve sales, check out the infographic by clicking on the button below!
Square 2 Marketing – Leading The Reality Marketing And Inbound Marketing Revolutions!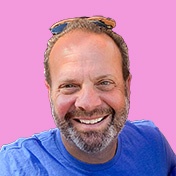 Mike Lieberman, CEO and Chief Revenue Scientist
Mike is the CEO and Chief Revenue Scientist at Square 2. He is passionate about helping people turn their ordinary businesses into businesses people talk about. For more than 25 years, Mike has been working hand-in-hand with CEOs and marketing and sales executives to help them create strategic revenue growth plans, compelling marketing strategies and remarkable sales processes that shorten the sales cycle and increase close rates.