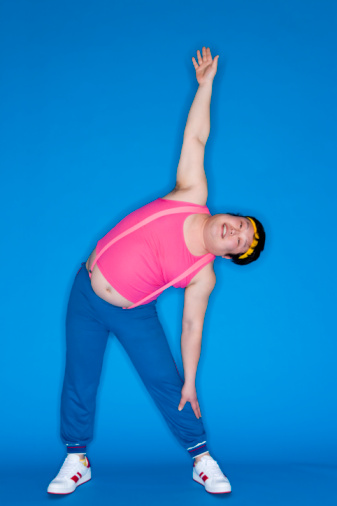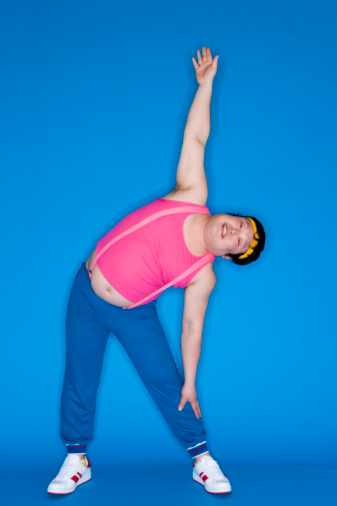 Did you know that Google loves inbound marketing as much as we do? Did you know that it wants you to be practicing inbound and be good at it, too?
That's right. Everything we do for our inbound marketing engagements aligns perfectly with how Google wants marketers to behave.
Not sure you believe it? That's OK. Here's how we know.
Content In Context
Google keeps hiding keyword data from us so that we stop emphasizing keywords and start doing more contextual indexing of our content. The intent is to ensure that its new Ask Google app and search tool becomes the defacto search engine and that we stop typing in keywords and start using questions.
No worries: Inbound teaches us that we have to create content that answers our prospects' questions. This isn't about Google or search. It's about earning people's attention online with great content that helps them instead of trying to sell to them.
It's about using content to move prospects through their buying journey (our sales funnel) and keeping them engaged with our company so they don't go visiting other competitors' websites. Fortunately, as we've discussed, this aligns perfectly with where Google wants us to go.
Have you seen Google's Zero Moment of Truth (ZMOT)? It's amazing. It talks very similarly to how we do about Reality Marketing. People are only ready to buy when their pain becomes acute. Google calls this ZMOT, and your brand, product or service has to be in the minds of your prospects at the ZMOT in order for you to get the sale. Content in context and applied to inbound is the methodology you need to have when those people are ready for you.
It's About Them, Not About You
Google doesn't rank websites; it ranks web pages and content pages. Videos, blog articles, infographics and reviews are all the top-performing listings when you do a search. That's because these are helpful, educational, informative pieces of content that guide a searcher's decision-making process.
These are NOT the old-school product pages, features listings and "about us" pages you used to see on websites day in and day out. In fact, if you have this shit on your site, I'd strongly consider getting rid of it. Instead, add stories, case studies, blog articles, customer reviews and other helpful elements.
The more you talk about yourself, your company, your people, your services, your products, your history and your process, the more you're going to find yourself on page four or worse. The more you start helping your prospects with educational videos, tip sheets, whitepapers, e-books, slide shows and infographics, the more valuable Google is going to consider your pages – and the more highly it's going to rank you.
It's A Marathon, Not A Sprint
The days of "advertise and get a sale" are long gone. You have to move on and stop thinking short term. It never really worked like that, anyway. It just felt like it did because people needed the sales rep to start the information-sharing process. The time it took to actually close the deal is the same – only now, the sales rep doesn't enter the process until the final stage.
You have to change your mentality of I need it now. Give me leads now. I only want leads for people who want to buy something today.
Getting a lead from someone early on in his or her buying process should be just as exciting as getting someone who wants to talk to you today. In fact, I could argue that it should be more exciting. Why? Now you get to influence that prospect all through the process. You get to position your company, differentiate your offer and tell your stories over and over again. I could argue that inbound marketing and Google have empowered you with the tools to connect with your prospects sooner, shape their decision-making process earlier and drive even more people to your front door than ever before in the history of business.
Ask any of the search engine optimization experts, and they'll tell you to stop trying to outwit Google and just write great content that engages an audience. This is the same set of tips that the best inbound marketing agencies are giving their clients. There are no secret shortcuts, just solid, long-term, results-oriented marketing machines. That's how you get found, get leads and grow revenue.
Start Today Tip – If you don't believe us, maybe you'll believe Google. You have to change the way you think about marketing, sales, leads and how you bring new people into your company. Don't be scared to try something you've never done before. Embrace the excitement of doing something new, something very few people are doing, something that has the potential to bring you results beyond your wildest dreams. A few short years ago, did I think that our website for our little company would ever have almost 20,000 visitors a month? You can have the same for your business.
Square 2 Marketing – Leading The Reality Marketing And Inbound Marketing Revolutions!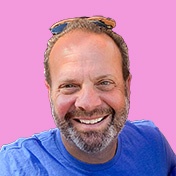 Mike Lieberman, CEO and Chief Revenue Scientist
Mike is the CEO and Chief Revenue Scientist at Square 2. He is passionate about helping people turn their ordinary businesses into businesses people talk about. For more than 25 years, Mike has been working hand-in-hand with CEOs and marketing and sales executives to help them create strategic revenue growth plans, compelling marketing strategies and remarkable sales processes that shorten the sales cycle and increase close rates.