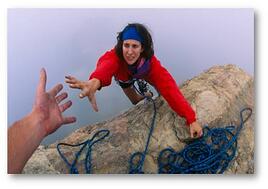 According to a recent report from Research Now, when people trust a brand, they are 83% more likely to recommend it. 78% will give the new product/service a chance, and 50% are willing to pay more for the product/service.
It's been proven over and over again: If people trust your brand, they are willing to buy more, try more and pay more.
You've heard this before. The concept isn't new. As marketers, your job has always been to get your prospects to know, like and trust you. The challenge has always been: How do you do that?
Want some good news? It's easier than ever before to earn the trust of your prospects. The best way: Stop pushing, interrupting, selling to and yelling at them. Instead, let them pull information that you create, earn their trust by educating them and guide them through a process that helps them make a safe purchase decision.
Now for the not-so-good news: It takes a little more thought, more strategic planning and some new tools to deliver the experience mentioned above.
Consider how these inbound marketing tactics actually create the trust you are seeking from your prospects and current clients.
Strategic Marketing Planning – You're not able to create any trust if you're not speaking your prospects' language, empathetically connecting with their pain and presenting your company in a remarkable light. You aren't going to get them to know, like and trust you if you're not developing the perfect combination of educational content, delivering it at the perfect time and regularly connecting with them via a variety of media. Today, it's much too complicated of an effort to wing it. You need a plan.
Email Marketing – This is, by far, still one of the best ways to stay connected with your prospects and customers. Segmentation allows you to deliver "almost" personalized messages to very narrow segments of your prospect list and have an intimate and personal conversation with your customers. Once or twice a month is more than what 90% of businesses are doing right now.
Blogging – Believe it or not, blogging is an even better way to stay in front of your prospects because it's done more frequently and offers so many extra advantages. Blogging helps your website rank. Blogging gives fuel to your social media efforts. Blogging gives you a platform to share your thought leadership. Blogs should be reused in your sales process to get your sales people better connected and help them earn trust from your new prospects.
Video Marketing – Most people prefer to watch instead of read, so video enables you to get through to many more people than those who might read your whitepapers or e-books. Video content is highly optimized, drives social media connections and is one of the most frequently shared media types in your marketing tool bag. Done right, videos often drive significant website visits and new leads in a very short time frame.
Content Marketing – A lot of what we've mentioned above falls under the category of content marketing. By understanding the questions your prospects are asking, providing content that answers those questions (and planning it quarterly), delivering new content monthly and tracking it daily, you're able to drive aggressive growth in all areas of marketing.
Webinars And Online Assessments – You need offers at all phases of your sales funnel. Today, your prospects are coming into not only the top of the funnel, but also the middle and the bottom. Even more challenging is that they are not moving linearly down the funnel, but rather skipping up and down it based on their own personal buyer journey. To deal with that change in buyer behavior, you need offers for the middle-of-the-funnel prospects. Webinars and online assessments give you the opportunity to collect valuable sales intelligence while offering your prospects educational information pertaining to their own situation.
Social Media Marketing – You simply aren't able to run an inbound marketing program today without active social media. Almost everyone is checking out your social sites. If they're not ready for prime time, you're going to lose leads. If the conversations on your sites are outdated or stale, you're going to lose leads. Share everything. Start conversations. Shake up the status quo, and watch your leads grow.
Measure Twice And Cut Once – This carpenter's rule of thumb works for inbound marketing, too. You need to be looking at metrics and analytics daily. Tools like HubSpot give you the ability to set goals and keep track of progress towards them. Make course corrections monthly so that you don't go more than 30 days without using data to improve the performance of your marketing.
Start Today Tip – Not everyone is ready to change the way they market and sell their products and services. To this day, I still get cold calls in the office. Is there anyone who likes getting cold calls? Yet businesses continue to lean on this old-school, interruptive sales tactic. If you're uncomfortable going all in, at least make some small moves in the direction of inbound marketing: Start blogging and get your email marketing to be regular, segmented and personal. Then create some educational content. You're going to be surprised how popular that content is and how it influences the perception of your company.
Square 2 Marketing – Leading The Reality Marketing And Inbound Marketing Revolution!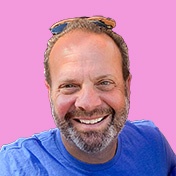 Mike Lieberman, CEO and Chief Revenue Scientist
Mike is the CEO and Chief Revenue Scientist at Square 2. He is passionate about helping people turn their ordinary businesses into businesses people talk about. For more than 25 years, Mike has been working hand-in-hand with CEOs and marketing and sales executives to help them create strategic revenue growth plans, compelling marketing strategies and remarkable sales processes that shorten the sales cycle and increase close rates.