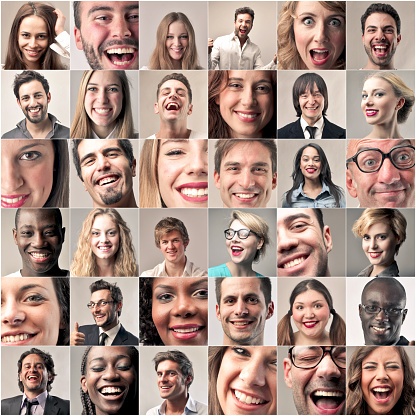 People Do Business With People, Not Companies; Keep That In Mind When Building Your Inbound Marketing Program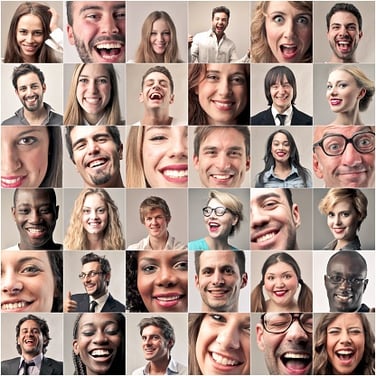 It's easy to forget that people ultimately make purchase decisions. Marketers get distracted talking about targets, personas, profiles, demographics, and other segmentation mechanisms. In reality, a person has to emotionally connect with your business and make a decision based on how safe they feel and how acute their pain is at that moment.
Integrating social media into your inbound marketing program gives you an opportunity to refocus your marketing on the people you want to attract to your company. Social media is a very one-to-one and people-oriented marketing tactic.
When used properly, it can be much more than a distribution network for blog articles – it can be an acceleration tactic that fuels your lead generation efforts.
Here are four social media marketing tactics to infuse into your inbound marketing efforts.
Start A Conversation
Stop posting and start talking. Simply posting blog articles on LinkedIn and Facebook are fine, but it's the easy way out. It's not going to drive visitors and leads. Instead, consider investing more money in better connecting social media with your content marketing strategy. It's literally impossible to segment out social media from the other marketing tactics, so stop trying to.
Build your content marketing plan with social in mind. Leverage your long-form and short-form content on social media by also building conversation starters. People want to be part of social media, they want to participate, so give them the opportunity by asking for their opinion. Then, after the conversation is going, wrap it up with your content and a visit to your website.
This is how you'll grow, engage and educate your audience and move them from social sites back to your website, where they'll learn more about you, your industry, your company and your products or services. Plus, once they become contacts, they're in your nurture workflows, and you're one step closer to closing them as new customers.
Blend Different Types Of Content
If you're going to focus on people, understand that different types of content appeal to different types of people. In addition to your content, blend in relevant content from other thought leaders. This shows your followers that you're authentic in your desire to be helpful, not simply self-promoting.
Consider using video, podcasts, live streams, infographics, slide shows, and small snippets of information. Each of these different types of content is going to appeal to a different personality type, and you'll have richer, more engaged participation from your audiences.
Test Inbound Marketing Campaign Ideas Before Rolling Them Out
Testing and experimentation are at the core of inbound marketing optimization. There are so many opportunities to test ideas in smaller, less risky ways while still getting the value and insight you need from the testing process.
Test a sample promotion or campaign on Twitter before you roll it out on LinkedIn. Try something that asks for feedback on Facebook before you roll it out on Pinterest, Instagram and Snapchat. By getting your followers, friends or connections involved in the process, you're bringing them closer to your brand, showing them that you value the connection – and you're getting good data and insight at the same time.
Once you roll out the campaign, the program performance can be improved by including your early test subjects in the promotion. Again, back to people – we all love being part of something special and we love telling everyone how important we are. This is basic human nature.
Set Goals And Track Progress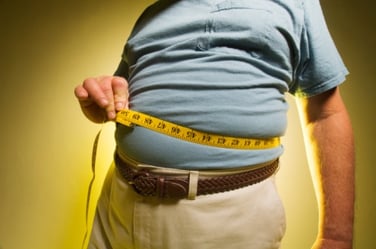 Social media marketing, above all other inbound marketing tactics, has gotten a free ride. The money invested in social marketing is almost always difficult to justify with data, especially actual business results. But that's all changing. Today, you clearly see how many new visitors come from each of the social sites, how many of those visitors convert into leads and how many become customers. If you don't have that level of insight, you need to ask for it.
Social media marketing needs to be accountable for quantifiable business results, just like every other inbound marketing tactic in your portfolio. It's not difficult to connect website visitors, leads generated and even new customers to social media.
Increases in friends, followers, connections and shares are important, but matching these numbers with business results is even more important. Holding your tactics accountable for key marketing metrics like leads will force you to make more frequent adjustments and test different strategies – and it will produce much better results.
Square 2 Marketing – Inbound Results Start With ME!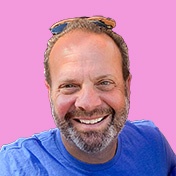 Mike Lieberman, CEO and Chief Revenue Scientist
Mike is the CEO and Chief Revenue Scientist at Square 2. He is passionate about helping people turn their ordinary businesses into businesses people talk about. For more than 25 years, Mike has been working hand-in-hand with CEOs and marketing and sales executives to help them create strategic revenue growth plans, compelling marketing strategies and remarkable sales processes that shorten the sales cycle and increase close rates.