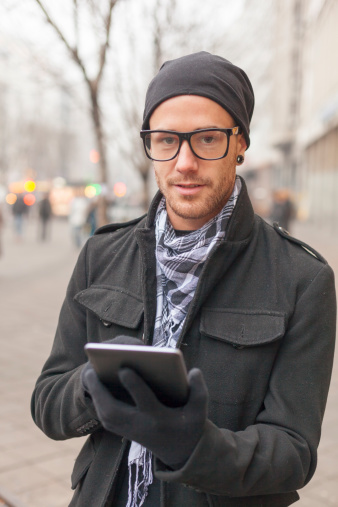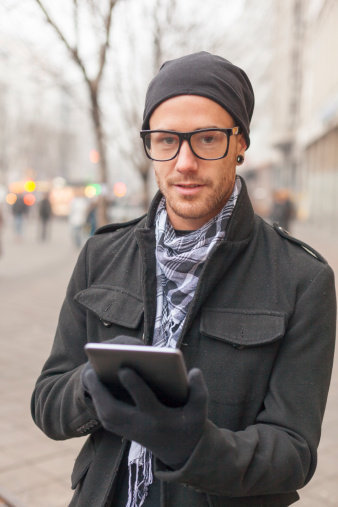 Inbound marketing requires a solid flow of new visitors from organic search in order to drive conversions and leads. So, when Google announced that it's making another major change to its search algorithms, we naturally wanted to make sure that it didn't conflict with any part of our current methodology.
The good news is that we're still on the right track. An article courtesy of Google's own Webmaster Central Blog had the following quote: "Starting April 21, we will be expanding our use of mobile-friendliness as a ranking signal. This change will affect mobile searches in all languages worldwide and will have a significant impact in our search results." Click here to read the entire article.
Here's what you should do to ensure that your website design doesn't contribute to a drop in website visitor traffic.
Make Your Site Responsive
A lot of websites work fine from your phone, but this might simply be because you're accessing the web versions. This is different than having a highly responsive site that adjusts its entire presentation based on the device being used by your visitor.
If you want an example, look at this site via the web view and then look at it on your phone. You'll notice that the menu architecture and display are dramatically different. To make your website fully responsive, it requires a strategy discussion across the entire site, prioritizing content, menu options and the way the site message displays for visitors.
It then requires separate style sheet coding for each and every device you want your site to be responsive to. Usually the most popular sites and operating systems are taken into consideration, and that typically accounts for about 98% of visitors. Regardless, if making your site responsive is part of your 2015 marketing strategy, you need to start now. If you wait much longer, you might not make the April 21 deadline.
Ensure That Your Content Is Viewable On Mobile Devices
It's one thing to make sure your home page, secondary pages and blog pages look great on an iPhone or iPad, but it's another to ensure that all of your content reads well, renders well and is printable from any of these smart devices. If people can't download your e-books or infographics from their phones, lead generation numbers are going to suffer.
When you publish content on your site, you need to consider how that content looks, how the conversion pages appear, how the lead-nurturing emails render and how the confirmation and delivery pages present on a phone or tablet. If these don't look good, your prospects are going to question your ability to help them with their challenge.
If Your Site Is Already Responsive, Check The Experience
If you made your site responsive last year, that's great. At the beginning of 2014, this research report from Restive Labs stated that only 36% of websites were responsive. Want to check on whether your site is responsive? Click here to use this Google tool and see if your site is mobile-friendly.
Just because your site is responsive and mobile-friendly, though, that doesn't mean it's delivering a remarkable experience to your prospects. The only way to know for sure is to visit your site from a phone and/or tablet. The other way to know for sure is to download a plug-in for your browser. For instance, I use a Chrome plug-in called Responsive Site Viewer, which allows me to set the screen for whatever device I want to test and then see exactly how the site renders on that particular device. HubSpot also has a preview button that allows you to set the device and see what the user will see on his or her specific device.
Search engine marketing is an important part of inbound marketing. So, going forward, it makes sense for you to be looking at your site, content, landing pages, blog articles and lead-nurturing emails in a variety of device formats before you publish anything. This ensures that everyone gets the remarkable experience you're working so hard to deliver.
Start Today Tip – Check to make sure that your site is 100% mobile-friendly and not subject to the new Google penalties starting on April 21. If your site isn't 100% responsive, you need to make arrangements to have it upgraded or redesigned as soon as possible. Not all sites can be fixed in time for the Google deadline. The larger the site, the more complex the upgrade is going to be. With a lot of companies looking at the same situation, many are reaching out to their inbound marketing agency partners to get started on their projects. Don't just jump into a website upgrade without a conversation about strategy and what you want your visitors to do on each of your site pages.
Square 2 Marketing – Leading The Reality Marketing And Inbound Marketing Revolutions!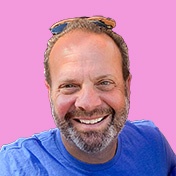 Mike Lieberman, CEO and Chief Revenue Scientist
Mike is the CEO and Chief Revenue Scientist at Square 2. He is passionate about helping people turn their ordinary businesses into businesses people talk about. For more than 25 years, Mike has been working hand-in-hand with CEOs and marketing and sales executives to help them create strategic revenue growth plans, compelling marketing strategies and remarkable sales processes that shorten the sales cycle and increase close rates.