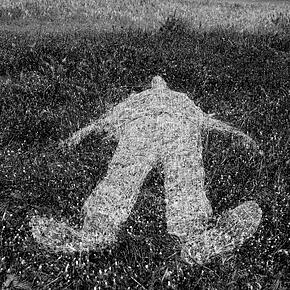 Inbound marketing experts know that an important element of any inbound program is getting out in front of people who are already searching for the products and services your company provides. What you might not know is that you may be a ghost when it comes to your best and most important keywords.
To prevent your prospects from passing right through you, or to make sure you don't scare away any potential prospects, you have to consider your search strategy before you take one ghastly step towards optimizing your website, content and your individual web pages.
Here's a handful of ghoulish blunders to avoid so your company ranks highly on search engines this Halloween season.
Don't Skip Keyword Research

It sounds obvious, but you'd be surprised how many people tell us they believe their prospects are using a particular set of keywords, and then when we do the research, we find those keywords actually have very low search volumes. Make sure you create a set of strategic keywords, keyword phrases and questions. Make sure these are highly searched phrases. It's not wrong to use low-search-volume keywords, but don't expect to drive a ton of new traffic with them.
Having your search strategy and keywords defined before you start your inbound program is non-negotiable in our book. If we don't know how to get your business found, we won't be able to drive new visitors to your site or turn those visitors into leads.
Don't Forget Contextual Search

We mentioned it in the previous section, but unless you just woke from the dead, search is quickly evolving into contextual, question-based search instead of truncated keyword search. Look around you, Siri on the iPhone and the new Google app which encourages you to "ask Google," all need contextual content to deliver question-based search results to users. Google is training all of us to create content that answers questions. Don't skip this step because you don't understand how to implement it. Answering questions is the future of search and Google is going to be giving us less performance data on keywords and instead force us to do more contextual search content. Start now.
Don't Ignore Content

Content marketing and the creation of fresh content already drive a big percentage of search. If you're not publishing fresh content on your site, Google and the other search engines are going to be pushing your site and site pages down in the listings. Google doesn't optimize websites, it optimizes web pages. The more new indexable pages you get on your site that highlight the keyword phrases or questions people are looking for, the higher your pages are going to rank and the more new visitors your site is going to attract.
Don't Forget About Your Blog As Part Of Your Content Marketing

Make your blog an active part of your inbound marketing program. Every new blog article is a new indexable page. The more you blog, the more your content ranks for your keywords. In fact, we've found that blogging is one of the most important parts of driving new organic visitors to your site. The more you blog, the more website visitors you attract. The success of blogging has a lot to do with social media, because we love sharing blog articles on Twitter, Facebook, LinkedIn and Google Plus. Social shares trigger valuable content, which is a part of the latest Google algorithms. If people share your content, Google wants to rank it highly.
Don't Listen To People Who Boo Google Plus

Like it or not, Google+ is one of the fastest growing social media sites on the web. It must be an active part of your social media strategy if you want to find your most important pages ranking on Google. Sure, they might have an unfair advantage, but it's Google's world and we just live in it. Get your profile updated, then post your blog content, videos and other content to this very important social media site.
Always Track Performance And Adjust Accordingly

Everything inbound is measurable and everything should be tracked. Your first KPI is the total number of organic visitors landing on your site, month over month. This is the best indicator of how effective your search engine optimization effort is working for your site. Don't obsess over keywords and don't do your own searches, but then fail to find your website and complain to your inbound marketing agency or your internal marketing team.
There are a ton of reasons why you might not be able to find your own company. What matters is the numbers. Are you driving more search visitors or not? If yes, then relax, focus on keywords that might be important, easy to rank for and underperforming. Work on your content marketing strategy, focus on those keywords and you will see the overall organic site traffic numbers rise even higher over time.
Remember, you're chasing a moving target. Just because you ranked number one for a keyword phrase last year, doesn't mean you are going to rank for that keyword phrase this year. There are other people competing for that ranking and what they do directly impacts where you rank. So if you launched a new site and you used to rank and now you don't, it doesn't mean your new site ruined your rankings. It just means that the playing field has shifted, someone has out-SEOed you and you need to pick up your game.
Inbound marketing and search engine optimization is a zombie marathon, not a sprint. Take that perspective and you're likely to win the race in the end.
Start Today Tip – The best advice I could give you today is to start creating your search strategy. Before you do anything, come up with the list of keywords, research those keywords and make sure they're highly searched and not too competitive. Then, come up with your list of questions and map those keywords to the questions people are asking about your industry, your business or your services. Once you have this information, you're ready to start optimizing. Pick a handful of words and a question or two. Make sure they are used in the architecture of your website and make sure you have tons of content on your website that supports those keywords, phrases and questions. If you're able to do this, you're on your way to page-one rankings and huge results.
Square 2 Marketing – Leading The Reality Marketing And Inbound Marketing Revolutions!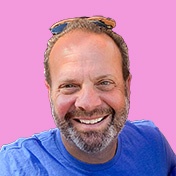 Mike Lieberman, CEO and Chief Revenue Scientist
Mike is the CEO and Chief Revenue Scientist at Square 2. He is passionate about helping people turn their ordinary businesses into businesses people talk about. For more than 25 years, Mike has been working hand-in-hand with CEOs and marketing and sales executives to help them create strategic revenue growth plans, compelling marketing strategies and remarkable sales processes that shorten the sales cycle and increase close rates.