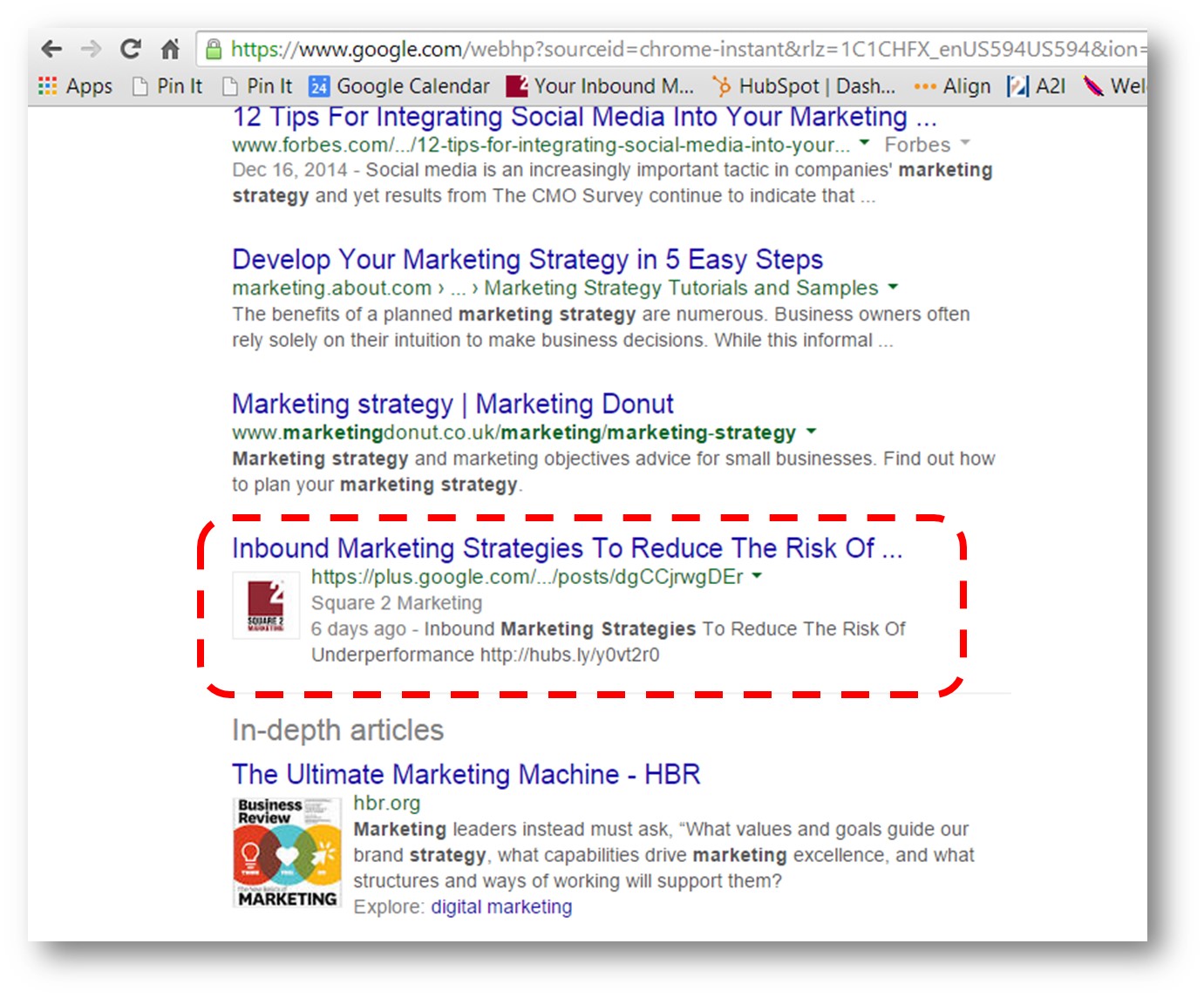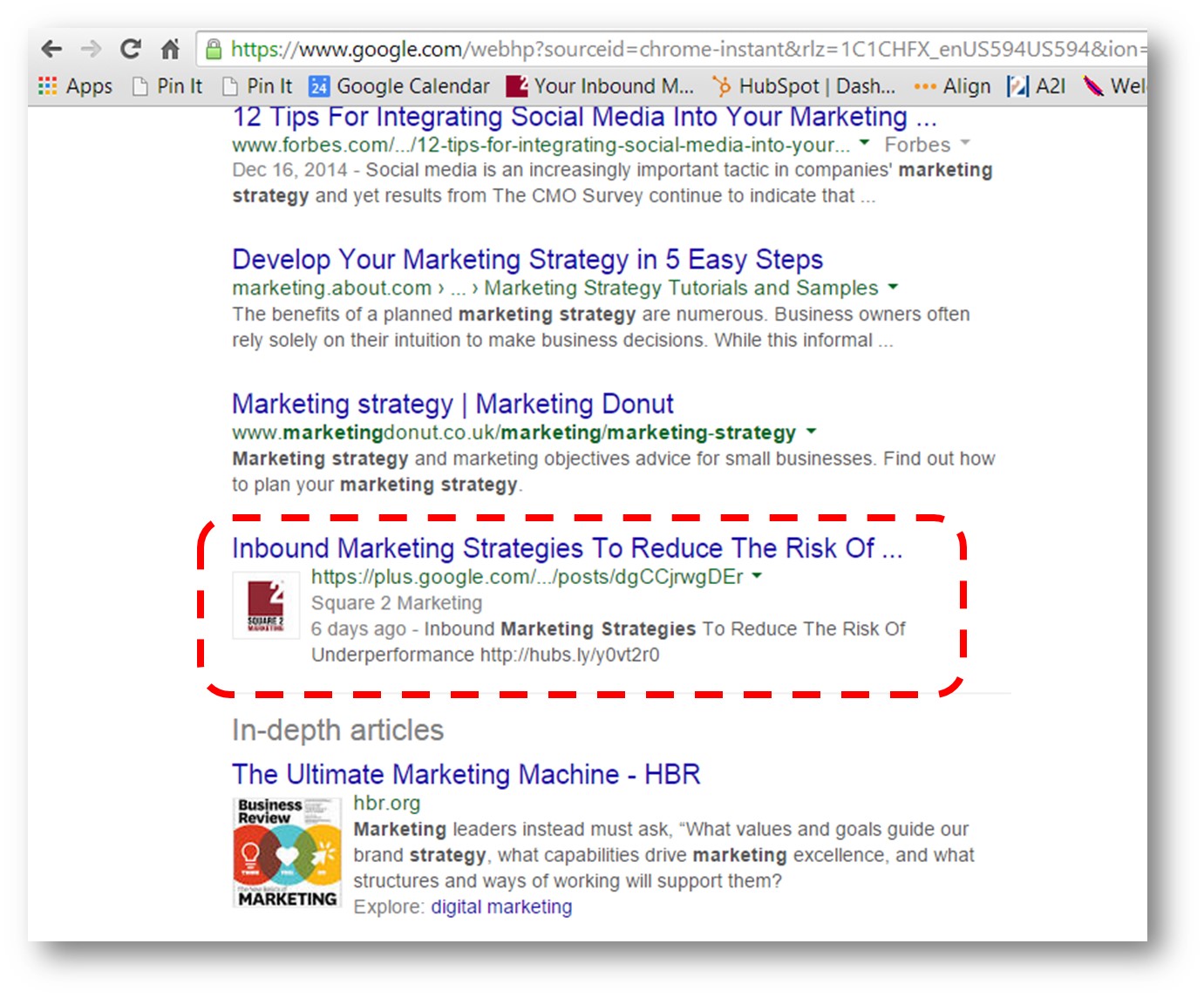 Ask any business owner, CEO or even VP of Marketing if they'd like their business to be ranked on the first page of Google, Yahoo! or Bing, and they're likely to answer with a very enthusiastic, "Yes, please!"
But, most of the actual search engine optimization process that's used to achieve a page-one ranking on any of the search engines remains clouded in mystery.
By design, the search engines keep the details of their ranking algorithms a secret so that all of us search engine marketing types don't try to game the system. However, we've been running a series of experiments in an attempt to secure page-one rankings for our clients by using simple blog articles.
Today, we're going to reveal the secret marketing strategies we've uncovered and the tactics we used to get a page-one ranking for one of our blog posts.
Search Engines Rank Pages, Not Websites
Just to be clear, you're not working to get your entire site to rank anymore. Today, you're working to get specific pages ranked on search engines. This is why the blog article is such a compelling piece of content. By simply blogging more often, you're adding highly optimized and targeted pieces of fresh content to your website. Once a page gets indexed by the search engines, it can rank and drive additional visitor traffic right to your site. The more pages like this that you add, the more opportunity you have to rank and the more visitors you get to your site.
Fresh Content Ranks Quickly
We mentioned it briefly in the paragraph above, but the search engines love fresh content – new stuff you just wrote or added to your site. It's hard to add new pages to your site and keep it organized, clear and concise for your visitors. But, it's easy to add new blog articles to your site daily. The more fresh content you create using your targeted keywords, the more pages you're going to find ranking on the search engines. In turn, the more visitors you're going to attract to your site.
Blog Articles Include Other Ranking Factors
A major advantage of blog articles is that they come ready-made to be shared via social media, and social shares are one of the factors that go into a ranking algorithm. If you create a blog article that gets shared a lot, the chances of that article ranking highly are good. You've all seen the social widgets that come along with most blog articles. They're right there at the top of the article: Facebook, LinkedIn, Twitter and other social sites. Click and share – easy.
Write Blog Articles With Optimization And Socialization In Mind
Once you start creating content with the goal of having it optimized and shared, all of a sudden your perspective changes and your content becomes more important. Will someone share this? Will someone click on this if they find it on a search engine? Are the keywords used properly? Did we write for a person and not for a search engine?
Perhaps the most important part of this thought process is around the quality of the blog article. Creating content for the sake of creating content isn't going to move the needle. It takes some thought and planning. You need to have something to say – an opinion or a point of view. Thought leadership is just as important as keywords.
Track, Test And Adjust Accordingly
As we've mentioned time and time again, this isn't an exact science, but you can get better and better at it once you take an experimental or scientific approach to inbound. To do this, you have to keep track of everything you do, test different variables, monitor performance and adjust your approach over time. You quickly find out what contributes to results, what hold results back and what has no impact on results at all.
Consider this: Even though we know which tactics got clients page-one rankings (follow us on Twitter to see a stream of other client successes), this didn't work exactly the same way in every single situation. In some cases, it took longer than in others. However, our goal is to drive new website visitors to our clients' websites. And, in every case, the results of our efforts achieved our long-term goals.
Herein lies a very important lesson. Stop worrying about what keywords you're ranking for and start worrying about the number of people visiting your website as a result of organic searches. Over time, Google is going to be giving less and less data around specific keywords. So, by focusing on driving up total traffic from organic searches, you're guaranteed to be looking at the right numbers.
Start Today Tip – You can't do anything until you know what keywords you want to be found for and how hard it's going to be to rank for those keywords. Before you write a single word, make sure you have a targeted list of keywords AND a targeted list of contextual questions. Search engines are ranking for longtail phrases (like questions) just as much as short keywords. After you're done with this and you want to work on ranking a blog article, find a keyword with a difficulty rating of under 50 and use that as your first target keyword. Write the article and track the progress. This will give you a great start on how to make this part of your inbound marketing process.
Square 2 Marketing – Leading The Reality Marketing And Inbound Marketing Revolutions!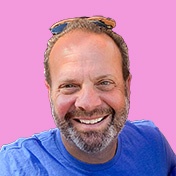 Mike Lieberman, CEO and Chief Revenue Scientist
Mike is the CEO and Chief Revenue Scientist at Square 2. He is passionate about helping people turn their ordinary businesses into businesses people talk about. For more than 25 years, Mike has been working hand-in-hand with CEOs and marketing and sales executives to help them create strategic revenue growth plans, compelling marketing strategies and remarkable sales processes that shorten the sales cycle and increase close rates.