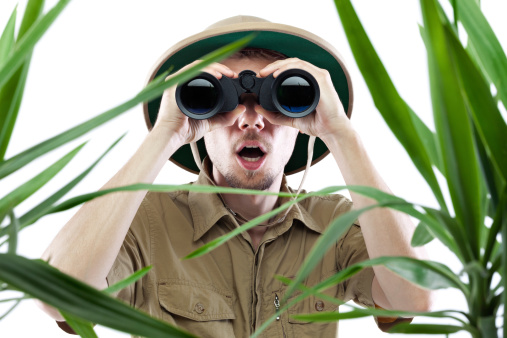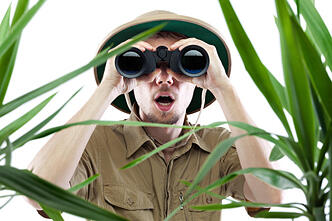 There are quite a few inbound marketing experts who believe that this approach to marketing is more appropriate for B2B firms than B2C companies.
More specifically, firms that provide business services to their clients fit perfectly into this category.
Before doing anything, remember that you need a comprehensive marketing strategy and plan prior to considering any inbound marketing tactics.
Once you have a plan, budget and schedule for your marketing, the first high-level milestone is working to get your business found – in all the places where people are looking for businesses like yours. Remember that people find your business in many more places today than they did just five or six years ago.
Today, your clients are looking for businesses like yours through more than just a Google search. This means you need to have a "Get Found" strategy that includes these elements: all of the major search engines, social, referral sites and direct traffic.
Get Found On Search Engines
By far, one of the best ways to get found on major search engines is to launch a blog on your website and blog frequently. Believe it or not, today, blogging is so successful in driving traffic to your website that it's become a must-have for inbound marketing programs. Here is a primer on how it works: First, Google and the major search engines are looking for websites to rank highly – those that have fresh content. By creating a blog and blogging regularly, you're adding new, indexable pages to your site.
Search engines also rank content (blog articles) that are shared via social networks. The more you blog, the more you share your blog articles and the more your content gets shared by others, the higher you rank. It sounds ridiculously easy, but if you know what keywords you want to be found for, it actually works.
Get Found On Social Media
Today, more clients are seeing huge increases in traffic from social. Many clients are seeing more traffic to their site from social marketing sites than from search engines. Why? People are doing searches on social media. They are visiting social media sites, finding educational content and then traveling back to the corporate websites, blogs or landing pages. If you set this up properly, you generate significant traffic back to your site.
The best way to do this is to leverage content on all of your social sites in the same way you add new educational content to your corporate website. Put whitepapers, e-books and infographics on your LinkedIn page, and link those to a dedicated landing page on your website. Promote this educational content on social networking sites, in groups and within your network – and your website traffic is going to increase.
Get Found With Referral Sites
Perhaps one of the trickier tactics for driving website visitors, this one involves taking original content and creating it for other websites and web properties frequented by your prospects. Generic business sites like Business 2 Community, specialty sites like Smart Blogs for Social Media, industry or association sites – every single business has 10 to 15 website properties where their prospects spend some portion of their day. By getting your content on those sites, you drive more new visitors to your website.
Get Found With Direct Traffic
There are always going to be people who hear about your business and type the URL directly into their search engine. This is considered direct traffic. Anyone who types in www.square2marketing.com and lands on our home page is direct traffic. This is probably the most difficult number to move up and to the right. In fact, doing so requires some tactics that might be considered non-inbound. To illustrate: We do a lot of public speaking and educational workshops, and every time we do a talk to business owners, entrepreneurs, CEOs or marketing professionals, we see an uptick in direct traffic.
The secret to getting found and driving website traffic is to focus on all of these sources, not just one. Most businesses have had experience hiring a search engine consultant. The challenge there is that the consultant's mission is to get you on the first page of Google. So what? Getting your business on the first page of Google isn't the goal. Getting new visitors to your website is.
Inbound marketing gives you all of the tools you need to optimize all aspects of getting found, instead of just one or two tactics. This is one of the secrets to effective lead generation.
Start Today Tip – The key takeaway here is to focus on all of the sources that drive traffic for your website. By ensuring that your business is found via search engines, referring websites and social media and that you are readily driving people there directly, you make major improvements in website visitors month over month. Make sure you understand Google's publication rules, and as we talk about different places for educational content, don't get dinged by publishing duplicate content.
Square 2 Marketing – Leading The Reality Marketing And Inbound Marketing Revolution!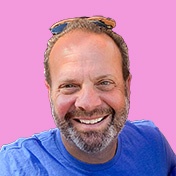 Mike Lieberman, CEO and Chief Revenue Scientist
Mike is the CEO and Chief Revenue Scientist at Square 2. He is passionate about helping people turn their ordinary businesses into businesses people talk about. For more than 25 years, Mike has been working hand-in-hand with CEOs and marketing and sales executives to help them create strategic revenue growth plans, compelling marketing strategies and remarkable sales processes that shorten the sales cycle and increase close rates.