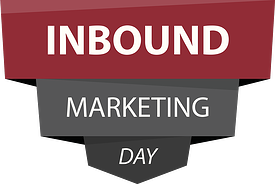 We've all become accustomed to the webinar or online workshop where we log on, pay partial attention for 30 minutes, skip out early and only get half of what the instructors or host companies of the session hoped we would.
Worse yet, the audio is bad, the webinar software runs buggy and the entire experience is generally mediocre.
Easy isn't always the best option. Sometimes, it makes more sense to get up out of your chair and drive to someone else's office or head over to the special event location and sit with other people, just like you, who are looking to learn something new, something special, something they can take back to their offices and apply the next business day.
Sometimes, it's better to be in the same room with the speaker so you can see facial expressions, hear the tone of that person's story, ask questions, grab him or her after the session to talk specifically about your situation or connect with other people just like you.
You're in luck. HubSpot's only Diamond Partner, the inbound marketing agency with the most experience planning, implementing, managing and optimizing inbound marketing programs for clients in a wide variety of industries, is bringing that experience directly to you for a limited, ONE-DAY-ONLY event.
Taking place simultaneously in three cities across the globe, this workshop is going to help you:
Understand the nature of the changing buyer behavior and how inbound matches that new buyer behavior.
Learn which marketing tactics need to be scrapped immediately and which ones you must add into your marketing mix in order to drive more visitors to your website and turn those visitors into leads for your sales team.
See firsthand how to create a remarkable experience for your prospects from the first time they visit your website, through the time they agree to talk to one of your sales people and right up to the moment they agree to do business with you.
Discover how to turn that single person's experience into a story they tell everyone they know, driving even more people to your site and more leads into your business.
Learn how to measure your marketing and sales effort differently and, more important, how to know if your marketing is working on a daily, weekly and monthly basis – right from your smartphone or tablet.
Eliminate the guessing associated with waiting for your campaign to run its course. Today's marketing is evaluated in real time and adjusted weekly to ensure positive performance month over month.
Learn what goes into an inbound marketing website today and how your site might actually be turning prospects away or, worse, driving them right to your biggest competitor.

The speakers we've lined up and the content we'll be providing are going to help your company get found, get leads and drive sales. This far surpasses the modest investment required to attend the event. Click here to see the full speaker lineup, including Eric Keiles, noted speaker and author, along with Dan Tyre, Sales Director at HubSpot.
A LIVE workshop like this comes along only once or twice a year, but it gets better. As a subscriber and an active reader of Inbound Unwound, I'm prepared to provide you with a DISCOUNT CODE to dramatically reduce the investment required to attend the event. Simply type in the code INBOUNDMARKETING upon registration to receive the discount.
Start Today Tip – Not all inbound marketing is online. Sometimes, it makes strategic sense to do live events and engage more directly with your target prospects. As long as you're able to continue your content strategy and educational content approach, your prospects will appreciate the opportunity to climb out from behind their screens and talk with you directly. Plus, when you invite clients to these events, you end up with prospects talking to clients who are already raving fans. This makes the final close even easier.
Square 2 Marketing – Leading The Reality Marketing And Inbound Marketing Revolutions!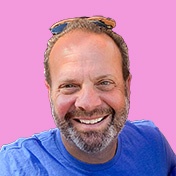 Mike Lieberman, CEO and Chief Revenue Scientist
Mike is the CEO and Chief Revenue Scientist at Square 2. He is passionate about helping people turn their ordinary businesses into businesses people talk about. For more than 25 years, Mike has been working hand-in-hand with CEOs and marketing and sales executives to help them create strategic revenue growth plans, compelling marketing strategies and remarkable sales processes that shorten the sales cycle and increase close rates.