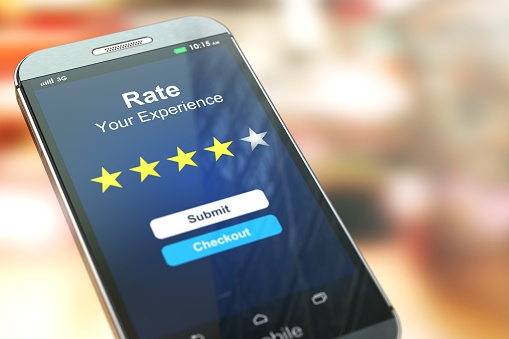 Inbound Marketing And The Prospect Experience Hold The Secret To Higher Close Rates And Shorter Sales Cycles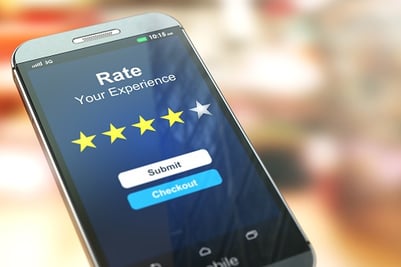 Want to close more new customers? Want to close them more quickly? Want to beat your competition more consistently without having to discount or compete on price? Inbound marketing holds the secret to creating a "click-to-close" experience for your prospects that makes your company the obvious choice.
Achieving the goals outlined above has less to do about the tactics you're working on and more about the experience you create for your prospects while they're interacting with your marketing and participating in your sales process. In the end, if you provide them with a highly educational, guided and thoughtful experience, our research shows you'll get the business.
Having practiced inbound for the past 14 years, there is a lot of practical experience bundled into the recommendations below. But if closing more new business is your goal, here are seven ways inbound helps you create an experience for your prospects so that they pick you.
1) Your Inbound Strategy And Plan
If you want to enhance your prospects' experience, you better have your strategy down solid. This is going to include a deep and aligned understanding of who you are, why you do what you do, how you do it remarkably and the value you drive for your customers and clients.
Ever been on a sales call with one of your sales reps and you're sitting there thinking, "I don't recognize the company this guy is describing. Is he talking about our company?" It's not uncommon for us to bring six people from the same company into a room and hear six different descriptions of the same company, six different reasons why people hire you and six different perspectives on the profile of their best prospects.
You must be aligned strategically for any of the marketing to work. Everyone must be telling the same disruptive, emotional, compelling and engaging story. If this isn't happening at your company, this should be your top priority.
2) The Inbound Marketing Website
Almost everyone is going to visit your website before they contact you the first time. This is going to be their first touch point and the basis for their initial perception about your company. Does the website work properly? Does it look like it's from 2005? Does it tell that same disruptive, compelling and emotional story we mentioned above? Does it have the educational material your prospects are looking for? Does it answer their questions? Is it easy to navigate? You only have 10 seconds to deliver the first of many experiences, but if you blow it here you might never see this prospect again.
A lot of information is on the web about website design, conversion optimization, building websites and making sure search engines can find your website. I'm not here to dig into those technical details today. But I do think your website has to be clear on its mission, and it's a two-part mission. First, help your visitors answer as many questions as possible. Second, make sure your site has the ability to capture contact information and drive leads. If you do the first part well, the second will be easy. We'll talk about how to do this in the next section.
3) The Inbound Approach To Content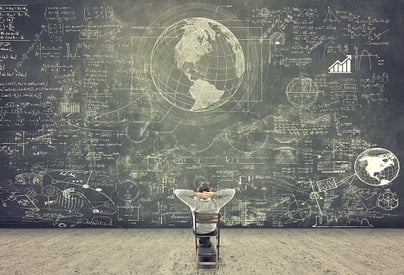 The content you create is going to drive leads if you answer the questions your prospects are asking. A content marketing strategy that uses inbound marketing as its platform typically produces a different set of content recommendations than straight content marketing. That's because the lead generation requirement drives a different direction.
Here's what I mean: Once you map out your prospects' buyer journey, you'll notice the questions they ask during the awareness stage are different than the questions they ask in the consideration stage and different again from those questions asked in the decision-making stage. We recommend clients use these questions to drive their content development plan, answering those questions with offers like e-books, whitepapers, tip guides, videos, infographics and more.
By applying that funnel approach to content, you'll drive more leads. You'll also be able to connect your search and website initiative together to produce better results. A lot of people miss this step. Here's what I mean: By strategically selecting the keywords, phrases and questions you want to be found for, these should connect elegantly to the content you're creating.
By knowing what questions your prospects are asking and what keywords you want to be found for, your website strategy and blueprint can include pages for each stage in the journey. Then you can support those pages with your content, providing a search friendly, prospect-centric website experience.
4) Lead Nurturing And Continuing The Conversation
Unfortunately for you, 90% of the people visiting your site are not ready to talk to you or one of your salespeople. You have to be prepared for that fact. However, they did convert. They did share their contact information with you in exchange for a piece of valuable content. They are a lead, not a sales-ready lead.
If their experience with your company is going to continue, it has to be remarkable. You have to continue the conversation with them in a non-sales-oriented, highly educational and continually guiding manner. You want to be helping them, advising them, guiding them and counseling them while they continue on their own buyer journey. The goal is that when they're ready to move forward, they move forward with you.
Make sure you're crystal clear on the goals for every touch, every email and every invite. Do so and you'll continue the remarkable experience that started when they visited your website.
5) The Transition From Marketing To Sales
Once a prospect asks to speak with a sales rep, the transition from marketing to sales is complete. However, the experience from the prospect's perspective is continuing. They don't view (nor do they care) that a transition has taken place. They're expecting the same advisory, consultative and helpful experience to continue.
This is why you'll want to map out the full experience from click to close. By doing this, you'll identify this transition point and the first touch by a sales rep, and you'll be able to ensure that the handoff is smooth, the experience continues and the prospect feels safe all through your process.
6) Inbound In Your Sales Process
If you want to continue the remarkable experience your inbound marketing created in the first place, adding some inbound sales techniques to your sales process is a good idea. We do a lot of sales enablement work with clients to redesign their sales process to be remarkable, and the top three recommendations include the following ideas.
First, start with a defined process. Think back to the map: What are all of the various steps in the sales process? Get those down on paper. Once you have that, you can insert your little WOWs along the way. You can also make sure that prospects are getting the supporting educational materials that help them make a safe purchase decision.
Next, consider using technology to track each step in the process, ensure all of your people are following the sales process and make it easy for them to use email templates, attach the right content and give you insights into who's progressing and who might be stalled.
Finally, consider building an advocacy element into your process so your current clients (without request) reach out to prospects and share the virtues of working with your company. It's very powerful.
7) Using Metrics To Improve Click To Close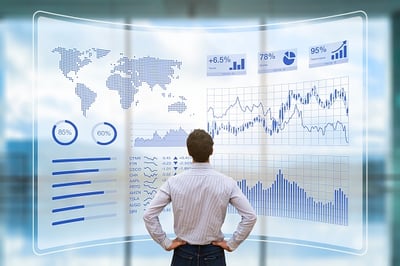 I mentioned metrics in the previous section, but you should be thinking about sales as a science, just like you think about marketing as a science.
You want to track key metrics like close rates at each stage of the funnel. You want to know the length of your click-to-close sales cycle. For example, at Square 2 Marketing the cycle is 55 days. We track that weekly and we're looking for that number to be decreasing over time.
You can also look at any data points by sales rep to identify the high-performing reps and the low-performing reps. If your marketing and sales both improve, you might not need the worst-performing rep, saving you big money over the course of the year and allowing you to double down and reinvest a portion of that into marketing and sales improvement projects.
It might seem like you have this down. Your website is good, your email marketing is fine, and your social media marketing and content marketing all line up. But what I'm suggesting is much deeper than a collection of marketing tactics. It involves experience-mapping every single touch point no matter how big or small, understanding your prospects' feelings about those interactions and then working every week to enhance those touch points.
Take a page from Disney's playbook. Disney realized waiting in line wasn't a great experience, so it started by adding spritzers to keep you cool. Then it moved the line indoors and surrounded the line with immersive ride-related content to make the wait more entertaining. Then it came out with passes people could purchase to reduce their time waiting. Disney continues to make small adjustments to the guest's experience, all with the goal of improving it as much as possible.
Apply some of this same thinking to each of the touch points prospects have with your marketing and sales process. There are going to be opportunities to improve that experience. Before you know it, you'll be thinking like the executives at Disney, and your prospects are going to be hiring you faster and more frequently.
Square 2 Marketing – Innovating Marketing And Sales To Match Today's Buyer Behavior!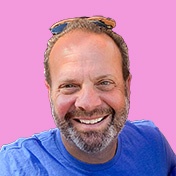 Mike Lieberman, CEO and Chief Revenue Scientist
Mike is the CEO and Chief Revenue Scientist at Square 2. He is passionate about helping people turn their ordinary businesses into businesses people talk about. For more than 25 years, Mike has been working hand-in-hand with CEOs and marketing and sales executives to help them create strategic revenue growth plans, compelling marketing strategies and remarkable sales processes that shorten the sales cycle and increase close rates.