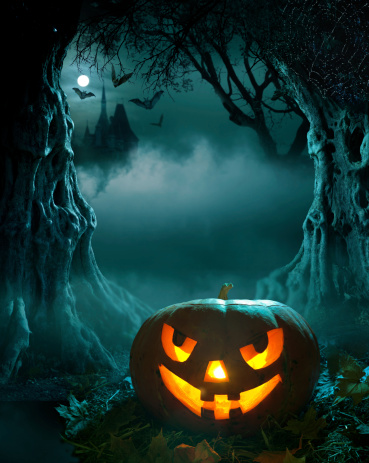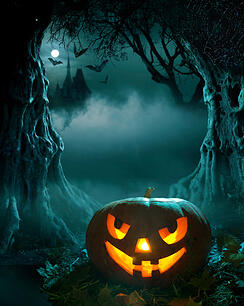 I appreciate you letting me use Halloween metaphors as I blog about inbound marketing this week. Today, we wrap up the series with a list of the best treats and worst tricks we've seen over the past 10 years with regard to executing inbound marketing programs for clients.
Remember: Treats are goodies, and tricks are not. So, take the following advice with that perspective in mind.
Treat 1 – Plan, Plan, Plan ... And Plan Again
If you're not planning your inbound effort, you're working without a net. You might be OK, but if you stumble, make a mistake or fall, you won't be able to recover without a plan. You have to plan out your entire year in three-month increments. This includes everything in your inbound program: content, emails, blogging, lead nurturing, content creation, social media, influencer outreach, website updates and more.
Treat 2 – The More You Blog, The More Visitors You Get To Your Website
It's a fact: Based on all of our experience with many clients in many different industries, we know that the more you blog, the more visitors you get to your website. There are a lot of reasons why. Some have to do with Google, like adding new indexable pages, pages with keywords on them and pages that are built to be optimized and socialized. Your blog articles have the ability to gain social traction, to be used in the sales process and to be published on other sites. The result is more new visitors to your site. Activity breeds activity. The more you do, the more you get.
Treat 3 – The More Content You Publish, The More Leads You Get From Your Website
The same is true for content: Based on all of our experience with many clients in many different industries, we know that the more content you publish, the more leads you get from your website. Consider the people visiting your site. Today, they come back again and again while making their purchase decisions. If you never offer them new educational content, they might never turn into leads. But, if they see something different every time, there's a better chance of turning them from anonymous visitors into qualified leads.
Treat 4 – Optimize Your Inbound Effort Monthly
Inbound is a self-realizing practice, meaning you learn over time how to make small, mid-course, real-time adjustments that drive results up and to the right. If you don't go into it thinking, "This is going to run itself," you'll do famously. There is NO SILVER BULLET, and inbound is far from a panacea for your lead gen challenges. But, if planned properly, implemented correctly and managed proactively, it can be optimized to create a Marketing Machine that drives new leads into your sales process month in and month out – and, ultimately, new revenue for your business in a way you've never seen before.
We've all been there, getting the egg on our window, the toilet paper on our trees or the smashed pumpkin on our doorstep. We may have thought we were good, but instead, we felt a little disappointment. Here are some of those little issues we see pop up from time to time in an inbound engagement.
Trick 1 – Getting Leads In Month One
Yes, it's possible – but not likely. Unless your website is already getting thousands of visitors, it's going to be very difficult to get leads in the first month. Here's why: As we mentioned above, the more educational content, the more leads. So, if you put educational content on your current website, you have a chance to generate leads early on in your effort. But, you have to write that content first, and you need to make sure it's aligned with your content and search strategy. You need to know your personas, you need to have an editorial calendar, you need social media online and you need your blog articles to support your content efforts. All of this requires planning, and planning takes at least 30 days. So, you're unlikely to see real results in the first month.
Trick 2 – Blogging Once A Month Is Fine
It's only fine if you have the patience to wait longer for the results from your inbound and blogging efforts. Almost everyone gets results from blogging. It's just that how often you blog dictates the pace at which you start realizing those results.
Trick 3 – Inbound Marketing Is Easy
It's not. It takes a high level of expertise, it takes constant maintenance and monitoring, and it takes strong planning. The more corners you cut, the harder it gets. Why? Inbound requires a very high level of integration. Everything needs to be connected strategically. Once you miss a step in the process, it's likely that the entire effort underdelivers.
Trick 4 – You Don't Need A Strategy Or Plan For Inbound
Yes, you do. Don't even consider starting any inbound effort without a marketing strategy, inbound plan, budget, schedule and set of metrics to measure month by month over the duration of the program. Without this, you're likely to waste a lot of time, make a lot of mistakes and underdeliver on expectations.
Before you go out tonight, take a look at these tricks and treats. Then, when you make the decision to move forward with your inbound program, you'll have the ability to make a safe one and be 100% comfortable that your investment is going to drive a significant return.
Start Today Tip – Get smart. Make sure you have all of the questions you need to ask before jumping in with both feet. Ask your team, or ask your inbound marketing agency to clarify its approach to a variety of items, like those discussed above. The time to be hesitant around inbound is over. Now, it's time to get intelligent information so you can craft your own inbound program or work with an agency who knows how to do it the right way.
Square 2 Marketing – Leading The Reality Marketing And Inbound Marketing Revolution!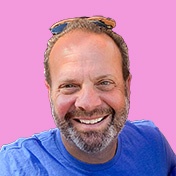 Mike Lieberman, CEO and Chief Revenue Scientist
Mike is the CEO and Chief Revenue Scientist at Square 2. He is passionate about helping people turn their ordinary businesses into businesses people talk about. For more than 25 years, Mike has been working hand-in-hand with CEOs and marketing and sales executives to help them create strategic revenue growth plans, compelling marketing strategies and remarkable sales processes that shorten the sales cycle and increase close rates.