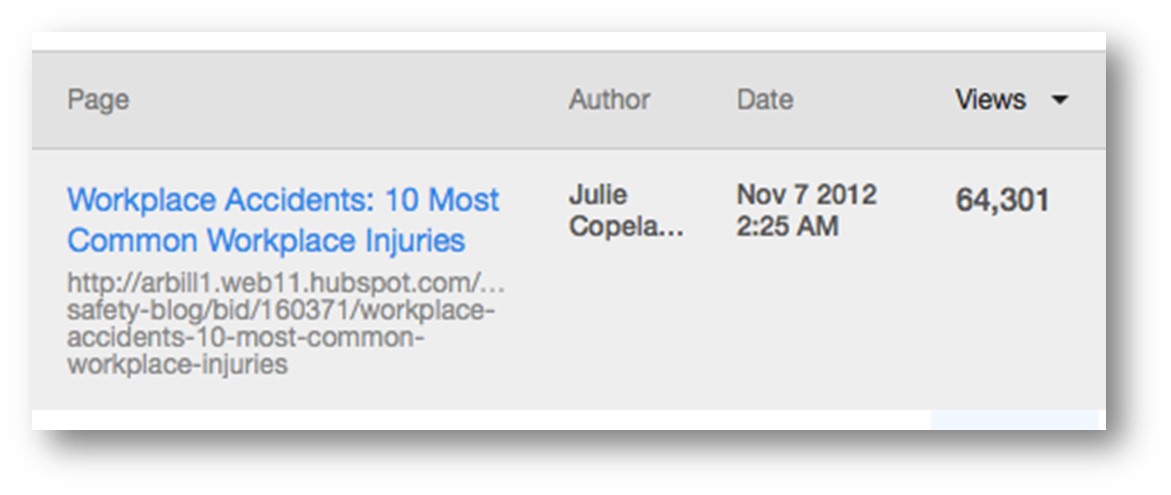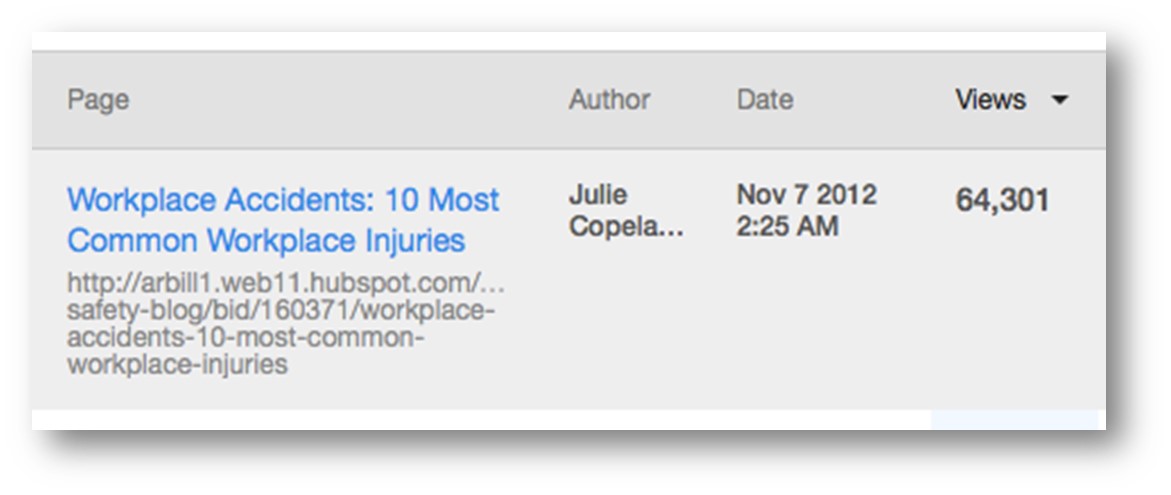 Inbound marketing is a very results-oriented practice, so we're constantly looking at the data associated with the marketing we do for clients.
When we see interesting results, we regularly share them with our fans. Today's article is evidence that blogging drives visitors to your website.
While we can't share any specific details about this client and their success story, we would like to give you enough to make it educational and helpful as you develop your inbound marketing, content marketing and blog marketing efforts.
Here you go: strategy before tactics for blogging that drives visitors and turns them into leads.
Strategy Before Tactics: Personas And Content Strategy
This client sells safety products to plant managers, safety officers and manufacturing executives all over the world. So, the persona creation was pretty straightforward. During our strategy planning, we uncovered that this persona is very interested in proactively planning to avoid the most common workplace accidents and injuries.
This set up the content strategy work, which produced a number of blog posts and long-form content pieces that focused on data from government and industry associations with research on the most common accidents in the workplace.
Contextual Search: What Questions Are Your Personas Asking?
We built out a focus on the contextual search question, "What are the most common workplace accidents and how do you best avoid them?" The result of this strategy and contextual search work was a long-form whitepaper and the curated blog post you see results for in the image above. Remember: You need to tie your long-form and short-form content together. The blog articles are a great way to do this efficiently and effectively.
Content Publication And Sourcing
If you think you're just going to write premium long-form content, place it on your website and watch the results roll in, think again. While that might produce some results, it won't be an optimized effort. To fully leverage the time and money you spent on your content, you have to publish it in places where your target market personas are spending their time.
In this client's case, we targeted a number of LinkedIn groups and websites that are looking for content related to safety for the benefit of their members and readers. We were able to get our client's content posted on a highly trafficked, high-domain-authority website list, and the result was a ton of new visitors to the client's blog article, which was related to this long-form content.
The Results
You can see from the image included in this article that our efforts drove over 64,000 views. In addition to the views, which are nice but don't pay the bills, this single blog article contributed over 600 leads, over 75 sales opportunities and more than ten new customers. These new customers delivered over $100,000 in revenue, and that number is still rising as they continue to order products from our client.
You may have noticed that this blog article was originally posted in November of 2012 and continues to drive views, leads and sales opportunities for our client.
Did it produce these numbers on the day it was posted? The day after? A week after? No, it didn't. But, over time, content that ranks and is sourced properly drives new visitors to your website – visitors who are more emotionally connected to your brand, your company and your products or services. If you execute the rest of the inbound marketing correctly, even a single blog can drive revenue.
Start Today Tip – Make sure you're NOT blogging just for blogging's sake. If you're not blogging with a high-level strategy that includes search, socialization and content publication, you're probably going to be disappointed with the results. Ensure that your long-form content produces at least some curated blogs that promote the longer form of the content in order to turn readers into leads. Finally, keep an eye on what people are reading, clicking on and converting on. Then, adjust your content plans so that you produce even more of the good content and less of the non-converting content. You might get 64,000 views for one of your articles, too.
Square 2 Marketing – Leading The Reality Marketing And Inbound Marketing Revolutions!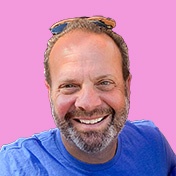 Mike Lieberman, CEO and Chief Revenue Scientist
Mike is the CEO and Chief Revenue Scientist at Square 2. He is passionate about helping people turn their ordinary businesses into businesses people talk about. For more than 25 years, Mike has been working hand-in-hand with CEOs and marketing and sales executives to help them create strategic revenue growth plans, compelling marketing strategies and remarkable sales processes that shorten the sales cycle and increase close rates.