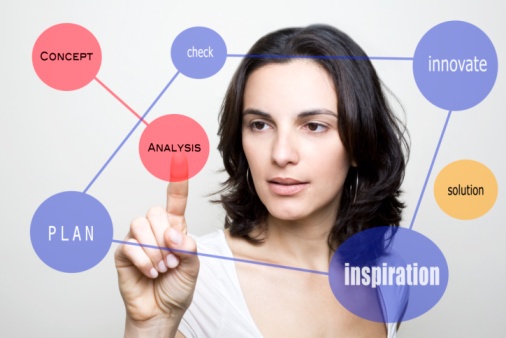 Inbound Marketing Won't Save The Day If Your Message Is Wrong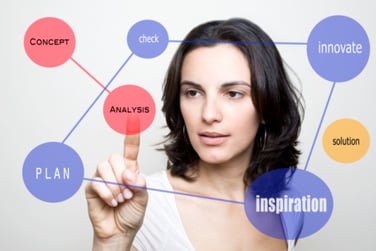 If you don't have anything interesting to say, don't say anything at all.
It's a play on the old saying, "If you don't have anything nice to say, don't say anything at all." They teach us that in kindergarten. Yet it seems like a lot of you might have forgotten that little saying, or maybe you thought it had nothing to do with your ability to drive revenue in your company.
If you think it's not important or not a priority to invest money and to spend time creating compelling, emotional and disruptive messages to get people interested in your business, you're mistaken. Yes, there are people right now looking for businesses just like yours. No matter what you do, how you do it or where you do it, people are looking for you.
Why Inbound Marketing Needs The Right Messages
Those people looking for you are at all different stages in their own buyer journey. Some might be so early that they don't even know what you do exists. Others are in so much pain they're willing to pay anything, right now, to get your product or service. Good marketing strategy is designed to speak to everyone, regardless of their stage. The better you execute this, the more leads you get for your sales team. That's why you invest money in strategic marketing messaging. Without it, you get no leads. With it, you get leads. So you can see how we think it's mission-critical.
In fact, when we're asked to evaluate inbound work done by other agencies, we find missing messaging as the reason for poor program performance 90% of the time.
Inbound Marketing Starts With Personas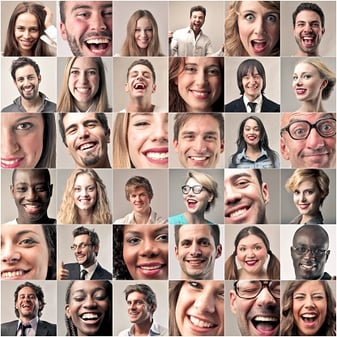 Now that we've decided you need this, let's work on fixing it. Here's a methodology to work through that will help you come up with the messaging you need to drive more leads. Good messaging starts with personas and almost everyone seems to be pretty good at this part of the process.
However, personas are more than just demographics with a picture and cute name for the target prospect group. Solid personas include much more. Specifically, inbound personas need to have a profile of the target's online behavior. What blogs do your personas read? What email newsletters do they subscribe to? What websites do they visit? What LinkedIn groups do they participate in?
Personas also need to include a mapped out buyer journey that identifies the questions these people are asking at all stages of the buyer journey. These questions are critical drivers for content strategy, website development, conversion strategy and search engine optimization. If you don't have these or if they're incomplete, you might have a big hole in your inbound program.
Inbound Marketing Understands Prospects

'

Pains
When you understand personas and their questions you'll quickly see a pattern. There are very real and substantial issues in their world. At Square 2 Marketing, we refer to them as "pains." If you don't know your prospects' pains, you can't properly message to them.
You don't need 20 pains for every persona, but you do need the top two or three pains, and typically your salespeople are the best source for understanding these pains. Take each of these pains and then map your solutions directly to them. Once you see how your solutions solve specific pains you'll have a better idea of how to create solid messaging. But that's not going to be enough to get your prospects' attention.
Be Remarkable To Grab Your Prospects

'

Attention
We started this article by talking about having something interesting to say and this is where that content will come from. Now that you know what pains prospects are dealing with and how your company solves those pains, you have to look at your competitors and make sure you're delivering in a way that they are not.
Keep this in mind: It doesn't matter if what your competitors are saying is true, it only matters if they say it. Marketing is about perception, not reality. It's what you say, not what you do. Here's an example. I'm sure you say that you have better people than everyone else in your industry and that might actually be true. But do you think your competitors are saying, "our people are really quite average"? Of course not. They're saying their people are just as great as yours. Whether they are or not, your prospects see this as two companies with great people.
You have to do better. You have to bring something to the party that no one else is bringing. If any of your competitors are saying it, you can say it, but it's not remarkable. Put the time and energy into coming up with elements that are remarkable for you and only you. This is going to help your prospects know why they want to do business with you and only you.
Inbound Marketing Needs Validation And Social Proof
This is the easiest part of the puzzle. Almost every company has testimonials, case studies, success stories and references on social sites. But the mistake companies usually make is putting this type of content up front and not where it should be — at the back.
People need to know you understand their pains, that you have solutions to those pains, that you do it differently and then that you have stories from people just like them who have had success working with you. You have to deliver your message in this order. Otherwise, you risk having qualified prospects not move forward with you.
People Don't Want To Change, So They Have To Be Disrupted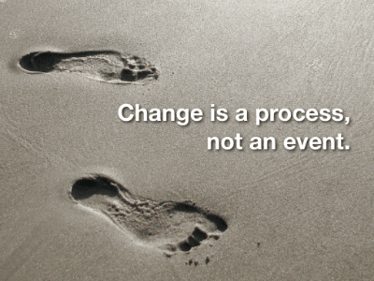 There is a ton of data on the human condition and I'm sure you won't be shocked to learn that people don't really want to change what they're doing. If fact, they'll do everything in their power to NOT have to change. When they interact with your messages, understand that they're thinking what you do is "like" what they're already doing.
Your messaging has to shock them, move them or shake their view of the world enough to get them engaged. You can try to educate them, scare them or alert them. Again, people are so good at ignoring you, so this has to be executed well.
Here's another example. A client offers cyber security software to businesses. Its prospects have a lot of external software to protect their networks but hackers still get in. Its personas are concerned that a breach might cause their company great loss and it might actually cost them their jobs. The client provides tools that identify hackers who are already in the network, help identify those existing breaches and then work with the authorities to remediate the offending hacker. It's a second level of protection for businesses. Unfortunately, the client's prospects think that existing security like firewalls are enough to keep hackers out.
So we have to disrupt that status quo with messaging like, "It's not about if — it's about when hackers will get into your network. Find out if you have hackers in your network right now." We'll then offer a free "hacker intrusion assessment" that gets potential prospects involved with a compelling bottom-of-the-funnel offer.
This is how inbound messaging that produces leads gets created.
Start Today Tip – There's a pretty good chance your messaging is not compelling enough. To be sure, hop on your website and in just 10 seconds ask yourself these questions: Is it clear what we do? Is our message compelling enough for a prospect to take action? Is the message emotional and disruptive? If you find your messaging coming up short, that could be one reason why your inbound campaign efforts are also coming up short. To fix this, consider bringing in an expert that's done this type of strategic marketing work for other companies with positive results.
Square 2 Marketing – Inbound Results Start With ME!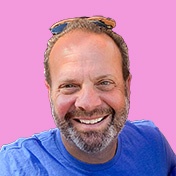 Mike Lieberman, CEO and Chief Revenue Scientist
Mike is the CEO and Chief Revenue Scientist at Square 2. He is passionate about helping people turn their ordinary businesses into businesses people talk about. For more than 25 years, Mike has been working hand-in-hand with CEOs and marketing and sales executives to help them create strategic revenue growth plans, compelling marketing strategies and remarkable sales processes that shorten the sales cycle and increase close rates.