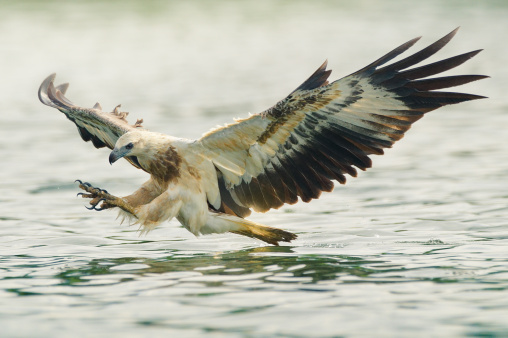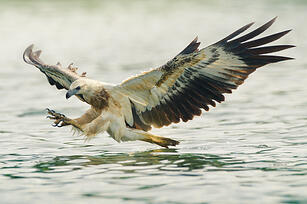 I had the pleasure of speaking with HubSpot CEO Brian Halligan last month. During our conversation (which all of you will get to see as part of an innovative content project we're launching next month), he mentioned that most advertisers are defending their position. He also thinks that inbound marketing is empowering and equipping businesses that want to attack instead of defend.
If you think about the differences between traditional advertising and inbound marketing, the attacker metaphor makes a lot of sense.
When you advertise, you place your message in the marketplace with no real expectations about any action your target prospects should be taking. Of course, you want them to buy your products or services, but that's not what your ads are asking them to do.
Your ads are saying: Look at my sneakers. Check out my car. See the new phone. Doesn't my beer make you look cool? Most ads try to subtly entice you to recognize and then hopefully buy the company's products. These brands have a position in the market, and they are defending that position with advertising.
I'm not criticizing the defensive position. These brands have earned the right to play defense. It's also safe to do so. Disrupting the market is risky. You might make a mistake, and protecting a successful brand is a very valid marketing strategy.
But, now, there are new upstarts every single day. Disrupting the market has become more and more common. Amazon disrupted retail sales, Uber is disrupting the taxi industry, Airbnb is disrupting the hotel industry – and the list goes on and on. Most of these companies don't have to do advertising because they have new tools available to them. Search, social, reviews, video and other content and experiential marketing tactics are allowing them to attack.
Here's how inbound marketing allows you to attack.
You Have A Plan
As we've talked about hundreds of times, having an inbound marketing strategy gives you the game plan you need to attack. Your efforts are targeted, direct and highly integrated. This makes for a very efficient marketing effort that doesn't waste valuable resources. Attackers have to optimize. The better your plan, the more effective your attack is going to be.
Your "Marketing" Includes Action
I know, inbound marketing doesn't include advertising. But, at their core, writing a guest blog post, publishing educational content on an industry website or in a targeted LinkedIn group and posting a video on social media are pretty close to placing an ad.
The difference is that you're using highly creative, educational content to help your prospects get better and that they are coming forward to ask you for your information. This is all unlike a traditional ad, for which the only mission is to stop me, interrupt me and try to get my attention, whether I'm interested in that product/service or not.
You're Earning Attention
Why are you getting prospects' attention? Because you're offering valuable and educational information. And because you're earning it instead of renting it from someone who already has their attention. Your audience is engaged, connected and interested in what you have to say. They've given you permission to talk to them, they've opted into your community, and you have an opportunity to create an experience for those people that connects them to your company.
You're Creating An Experience
People make purchase decisions emotionally and then rationalize them. When you get the chance to create a remarkable experience for your prospects, you're able to emotionally connect them to your business. They might not be ready to buy from you when they first come in contact with your business, but over time, you build rapport, you educate them and you get the opportunity to show them why your company is the obvious choice for them.
This new kind of marketing allows you to tell this story and create this bond in a way that traditional advertising just can't replicate. If you're ready to attack, consider this kind of approach a must-have for your business.
Start Today Tip – Take a look at what's going on in your market. Is it ripe for attack? Are there some bigger brands you're trying to knock down a notch? Are they playing defense? If so, inbound marketing might be a great way for you to attack, earn your prospects' attention and create a remarkable experience for the people you want to attract to your company.
Square 2 Marketing – Leading The Reality Marketing And Inbound Marketing Revolution!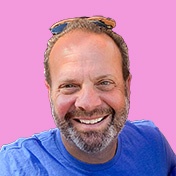 Mike Lieberman, CEO and Chief Revenue Scientist
Mike is the CEO and Chief Revenue Scientist at Square 2. He is passionate about helping people turn their ordinary businesses into businesses people talk about. For more than 25 years, Mike has been working hand-in-hand with CEOs and marketing and sales executives to help them create strategic revenue growth plans, compelling marketing strategies and remarkable sales processes that shorten the sales cycle and increase close rates.