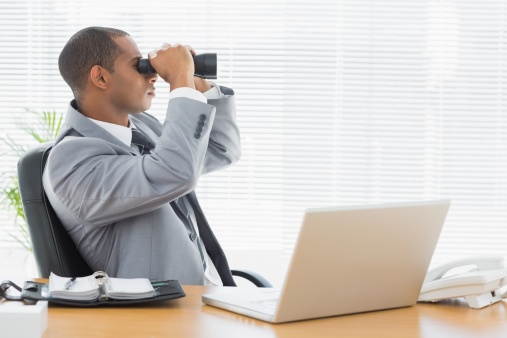 Inbound Marketing Won't Make The Calls For You

–

This Is Where You Come In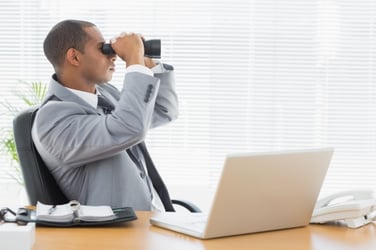 This article might come off as a little brash. But, over the past few days, I've had a series of utterly awful experiences with potential service providers, and it got me thinking about a few of our experiences with clients and other businesses that just left me asking, "WHY?"
We recently moved our offices and need a new dry cleaning pick-up service. I searched on the web for that exact service, found a company, went to its website, got the phone number, called and left a message. Bang – inbound marketing at its best, right? Wrong. Days have gone by with no return phone call.
Since we're new to the office community, we don't know all the lunch places yet. One day, I saw a truck pulling up in the parking lot, bringing healthy sandwiches and salads into another building. I stopped the delivery person, asked about the company and told him we have 50 people in our office and I'd like to have someone call me about using their service. I gave him my business card with my cell number, and it's been almost a week with no phone call. I guess they don't want a new client.
Here are some more ridiculous stories of poor follow-through.
I need some fence work done at home (I have a new dog), so we got a referral from a friend. I emailed him, spoke to him and am now waiting days to get the proposal. I emailed him again to ask where it is, and he has yet to get back to me. How hard do I have to work to do business with someone?
Do you see a pattern here?
I know this very successful roofer. His company does about $50 million in residential and commercial roofing in the local area. I asked him how he grew his company, and his answer was, "We call people back." That simple.
Here are more horror stories.
The Delayed Demo Follow-Up Excuse
We have a software client for whom we started doing inbound marketing. For the first time, they were getting inbound leads, and most of them were demo requests. As with all of our clients, we get notified of the leads at the same time they do. We do this to make sure that our clients know how to follow up on the leads and that they do so proactively and in a timely manner.
About a week later, we inquired about the demo request, and our client said, "Oh, well, I didn't get back to that guy for about a week, so when I did, he wasn't interested." Are you kidding? We got a lead and you didn't follow up? Why not? Why would you not call them back immediately? This might sound like an extreme example or an exaggerated story, but it's not.
The Selective Amnesia Excuse
Every one of our clients knows that our mission is to generate leads for them, so when we fulfill our obligation, we don't think it's unreasonable for our clients to fulfill theirs and actually follow up with people who have expressed interest.
About a year ago, we were working with a collection of franchise owners. They banded together to become a co-op and pool their marketing dollars. It was a brilliant idea. But, as we started working with them, we realized that not all of the five owners had the same perspective on lead follow-up.
One of the owners was super aggressive and followed up on every lead, but another never followed up on any leads. When we got together to review program performance (like we do with every client every month), that second owner would ask the same question every month: "How come I didn't get any leads?" And every month, we answered the same way: "You did get leads. We have a list of them right here. There were 45 last month. We know you were notified via email because we were, too, and we have all the email notifications with your email address on them." His response: "Oh, maybe I did get those, but I never really did anything with them." Come on, man!
To show how much of a difference this means to your business, consider this: That first owner, who followed up on all the leads, is now the top-grossing franchise in the entire system. They've expanded their territory, acquired struggling franchises, applied our system to new operations and are now the model for successful franchises. They took every single piece of our advice and applied it religiously. That owner who never followed up on his leads hasn't grown his business and is still looking for reasons why. I can tell him why, and I bet you can, too.
The Bad Leads Excuse
Some other crazy feedback we hear sometimes is that clients are getting the wrong kinds of leads or bad leads. This might mean people are using non-business email addresses (like Gmail), but usually it means they aren't ready to buy immediately. Guess what? Your prospects are NOT on your time line. They're not going to buy just because you need a sale today. But, this doesn't make them bad leads or qualified leads; they're just leads that are not ready to buy.
Keep in mind, we're not suggesting you offer free vacations, free iPads or free Amazon gift cards on your website. While this would definitely get you more leads, they would NOT be leads for your business. They'd be people who wanted vacations, iPads or gift cards. The kind of marketing we do never has these types of offers, so I'll challenge anyone who calls the leads we generate bad leads.
If you're offering a whitepaper, 10 Ways To Improve X, Y Or Z At Your Business, and someone downloads that content, THEY'RE A LEAD! Your job and the job of your marketing is to now implement lead nurturing. Clearly they're in the awareness stage of their buyer journey and need help to move through it. We need to be their guide, their trusted advisor. This role is critical to executing solid inbound marketing and, more importantly, getting them to know, like and trust your company so you have the best chance to secure them as a client when they're ready.
Remember that based on our data, 90% of the people who come to your website are NOT ready to talk to you. So, 90% of your leads are not going to want to talk to you YET. Keep working them, and when they're ready, you'll be there for them.
There are NO BAD LEADS, just BAD MARKETING. Stop treating people who want to do business with you like you don't want to do business with them. If this sounds like your company or you think this might be you, please do something about it immediately.
Start Today Tip – Believe it or not, this scenario is probably going on in your company right now. We do secret shopper exercises for all of our new clients and uncover experiences like this 80% of the time. If you want to be sure about your company, you have to go through the experience of connecting with it just like a prospect would. Visit your website and fill out forms. What's that like? Do you like the emails you get? Does the follow-up make sense? Are there promises that never get delivered? How long does it take to get responses back? Take this all the way through to sales, and you'll be shocked at what you find out. Get working on fixing this, and you'll see an increase in leads and revenue almost immediately.
Square 2 Marketing – Inbound Results Start With ME!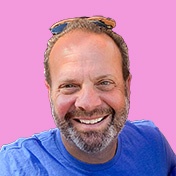 Mike Lieberman, CEO and Chief Revenue Scientist
Mike is the CEO and Chief Revenue Scientist at Square 2. He is passionate about helping people turn their ordinary businesses into businesses people talk about. For more than 25 years, Mike has been working hand-in-hand with CEOs and marketing and sales executives to help them create strategic revenue growth plans, compelling marketing strategies and remarkable sales processes that shorten the sales cycle and increase close rates.