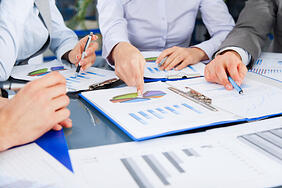 It's December 1. With the holidays and vacations coming up, it's going to be January before you know it – and you're going to be behind in your planning for 2015.
Now is the time to get ready for next year. If you're considering adding an inbound marketing effort to your current marketing, this month's blog articles are going to be very helpful.
First, we're going to be sharing a ton of predictions. As marketing is changing faster than ever before, you need to be looking forward so you don't get left behind. And because most of you are starting, continuing or just wrapping up your planning work, we are going to give you tips and advice on how to adjust your 2015 plan so that you not only hit your revenue goals, but also blow them out.
To kick us off, here are a few inbound marketing predictions you need to know in order to be ready for 2015.
Content Is Going To Continue To Drive Search Results
Google and the other search engines are all in on contextual search. Plus, Apple and other device providers are all including voice-command technology that requires content to be contextually indexed. If you want your prospects to find you in 2015, you need to make sure you're prepared to create monthly content that is indexed with both keywords and your prospects' questions.
Content Is Going To Continue To Drive Lead Generation
Buyer behavior has changed forever, and your prospects are coming back to your website one, two or even three or four times before they do anything. The more creative, educational and interactive the content you put on your website is, and the more often you update it or add to this content library, the more leads you're going to generate. It's really that simple. Make sure your 2015 plan includes a lot of thought-leadership content that engages your prospects.
Secondary Social Sites, Like SlideShare, Are Going To Be Key To Inbound Results
Everyone is all over LinkedIn, Twitter, Facebook and Google+, but in 2015, other sites are going to start taking the spotlight. The only reason these sites are even remotely interesting to us is that they have a lot of people using them, producing many new visitors who are content oriented and traditionally convert at very high rates.
Agile Marketing Is Going To Provide Structure To Inbound Marketing Optimization
It's not too hard to plan, implement or even execute an inbound program, but optimizing one is a much more complex proposition. An agile approach that involves executing a 30-day sprint with specific objectives, as well as a defined scope and a process for adjusting that scope, will differentiate the firms who are great at inbound from those who simply practice it.
Inbound Marketing Talent Is Going To Continue To Be Scarce
If you've spent any time trying to recruit someone with inbound experience, you know that this is a difficult task. Since inbound is so new, there just aren't too many people who have extensive experience with it. When someone does have experience, it's usually limited. And the existing training programs are producing relatively weak professionals because even these programs are new and unproven.
You've got a couple of weeks to get your act together for 2015. Use the insights provided here and make sure your 2015 plan is taking these challenges into consideration. For example, if you're planning on taking this in-house and you think you can hire someone, make sure you plan for at least 60 days before you find someone capable of managing an inbound program.
Start Today Tip – If you don't have a plan, get started putting one together. Yes, it has to be a written plan. If you're not sure whether you're able to create an inbound plan on your own, this is a great opportunity to work with someone or an inbound agency that has extensive experience creating these types of plans. If you're going to build it on your own, make sure it has ALL of the most important elements. Tomorrow's article will be all about making sure your strategy for 2015 is comprehensive – one that's going to put you in a position to be successful.
Square 2 Marketing – Leading The Reality Marketing And Inbound Marketing Revolutions!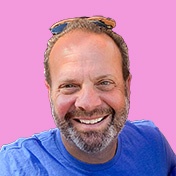 Mike Lieberman, CEO and Chief Revenue Scientist
Mike is the CEO and Chief Revenue Scientist at Square 2. He is passionate about helping people turn their ordinary businesses into businesses people talk about. For more than 25 years, Mike has been working hand-in-hand with CEOs and marketing and sales executives to help them create strategic revenue growth plans, compelling marketing strategies and remarkable sales processes that shorten the sales cycle and increase close rates.