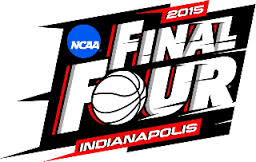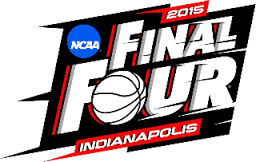 Today, inbound marketing pros and traditional advertising experts come together for the month-long college basketball festival known as March Madness. It all starts today, and that means brackets, office pools, happy hours and games at all hours of the day and night.
Not to be outdone, we created a month-long inbound marketing tactics bracket last year. It was designed to highlight the most effective inbound tactics from a field of 64 high-level marketing tactics. Here is the launch blog article that kicked off our tournament.
This year, instead of running the same blog series, we decided to look back at the Elite Eight and see where we are with these highly effective inbound tactics one year later. Enjoy!
Here's the blog article that included our Elite Eight. If you're interested in why these made it so far in our tournament, this article is a great resource.
Inbound Marketing's Elite Eight Tactics
Marketing Strategy – "Strategy before tactics" is our mantra. Inbound programs are so complicated and require so many moving parts. These all need to be stitched together perfectly to drive optimal results. Without a solid marketing strategy and 12-month inbound plan, it becomes very difficult to manage everything. So, this remains a top seed in any inbound bracket.
Content Publication – This is, by far, one of the most dynamic tactics from last year. Today, our content publication tactic continues to be critical, but we've extended it. It now also includes identifying influencers who are already speaking to your client personas, designing outreach to engage them in a conversation with you and then implementing a set of specific tactics to draw them into your community and leverage their domain authority and audiences.
Content Mapping – This tactic includes making sure that content is presented at the prefect time in the buyer journey. It, too, has evolved from a content-specific tactic into a more conversion-oriented tactic. Today, we're looking at each and every page on a client website to ensure that the perfect story is being told, in a compelling way, and that there's an appropriate offer right there to turn anonymous visitors into leads for your business.
Social Media – Perhaps this is still one of the most elusive marketing tactics in our arsenal. Everyone knows that they need social media, but very few know exactly how to leverage it, optimize it and use it to drive results. Our effort around social media has more to do with leverage than it does with access or reach.
Years ago, we recognized that social reach is an important asset for any business. Today, we're tightly connecting content and conversations or "content in context" to our social media work for clients. When you create content for your business, make sure there are conversation starters as part of that content strategy. So, instead of simply posting to social sites, you're engaging your social fans in productive dialogue.
Guest Blogging – It's still a great way to drive new visitors to your site, but now we do it as part of our overall content strategy. When we agree that we're focusing for 30 days on a particular set of keywords or contextual question, the guest blog work follows the same thread as the on-site blogging. Doing so has exponentially increased the results from both on-site and off-site blogging.
Inbound Optimization (weekly) – Tools like HubSpot and other inbound optimization software platforms give you an unmatched ability to see (quickly) what's working and what's not. If you're not tracking your key performance metrics daily, weekly and monthly, you're not doing everything possible to drive results. In essence, you might only be getting 50% of what you could be getting from your inbound program. If you don't have the app on your phone or an experienced inbound marketing agency working with you, you probably have an underperforming program.
Blogging – The more you blog, the more visitors you have coming to your site. We probably highlighted a similar sentiment last year. Today, it's even more obvious to us. Last year, blogging was a mile wide and an inch deep. While this produced results, you want to go much deeper now, spending more time working a specific question, keyword or topic into your blog. Again, this has to be strategic, with a solid link to your other tactics. The more challenging the keyword, the more directed and elongated this effort has to be.
Search Engine Optimization – Here's another tactic that changes almost monthly. Every time Google adjusts its algorithm, the marketing world shudders. Today, mobile sites, on-site SEO and off-site SEO make up a majority of the mandatory tactics that drive new visitors into the top of your marketing funnel. Contextual search is also at the top of our marketing strategists' and marketing consultants' lists of key tactics when working with clients. If you're not answering a question, you're not taking full advantage of ranking factors for search.
We've been very vocal in documenting the speed at which marketing is changing. Some of the data highlights that there have been more changes in the last 12 months than in all of the last 12 years combined. The differences in these tactics from last March to this March are obvious in the dialogue above.
What this means is that you have to be constantly learning and adapting what you do and how you do it. The nature of inbound and the capabilities afforded by the tools that support it allow you to make smart, results-oriented and real-time decisions to improve your efforts. If you're not looking at your engagement as a living, breathing, organic process, you might be leaving some leads on the table.
Start Today Tip – Whether you're deep into your inbound program or just considering starting an inbound effort, you need to make sure that you're reviewing the results every 30 days at a minimum. For optimal performance, someone should be looking at the results weekly and making recommendations for program adjustments monthly. Again, if your inbound team is empowered to respond in a more dynamic way, you get found more often, drive more leads and then close more clients or customers.
Square 2 Marketing – Leading The Reality Marketing And Inbound Marketing Revolutions!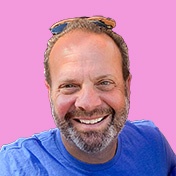 Mike Lieberman, CEO and Chief Revenue Scientist
Mike is the CEO and Chief Revenue Scientist at Square 2. He is passionate about helping people turn their ordinary businesses into businesses people talk about. For more than 25 years, Mike has been working hand-in-hand with CEOs and marketing and sales executives to help them create strategic revenue growth plans, compelling marketing strategies and remarkable sales processes that shorten the sales cycle and increase close rates.