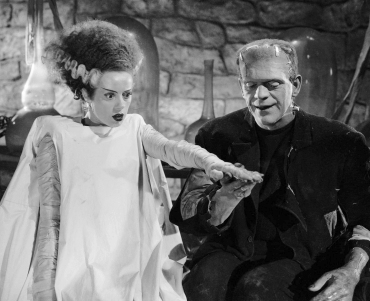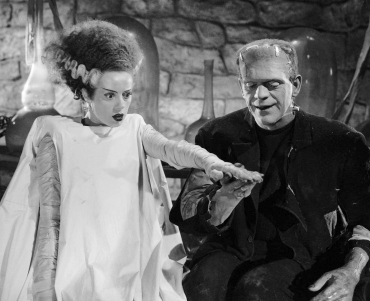 Running an inbound marketing program without social media would be like expecting Frankenstein's monster to be happy without Frankenstein's bride.
Your results are going to be gruesomely disappointing if you're not leveraging one of the best inbound tools available today.
The key to fully realizing the potential locked away in the social marketing crypt is directly connected to a number of both strategic and tactical concepts. In today's Halloween-themed story, we reveal some of the secrets Dr. Frankenstein used when he created his first and second masterpieces.
Hold on to your neck bolts, the rest of the article is filled with lightning, reanimation, pieces of dead bodies and a theory that, "They're alive!!!!"
Social Media Helps You Get Found And Get Leads

Don't think about social media as one dimensional – it's good at driving new people to your site and it's good for getting people to convert from visitors into leads. Today, some of our clients see more website traffic and leads from social than they see from organic search.
That's because your prospects are spending more time on social sites and using those social sites to find companies just like yours, to talk about companies just like yours and to learn about companies just like yours. Even if you don't use social media, your prospects do.
You Have To Actively Build It

Take a very proactive approach to your social sites. Facebook, Google+, LinkedIn, Twitter, Pinterest and YouTube all have to reflect the same story you're telling on your website. If there are inconsistencies or an incomplete site, your prospects are going to wonder why and get nervous. Remember, we want them to feel safe, not anxious.
If your sites don't have active engagement, your prospects are also going to wonder why. This means you need to be posting, updating and keeping these sites fresh. People are using these sites to get the "inside scoop" on your business. If you're on your game, you can leverage this, using content and educational materials to get them back to your website and into your sales process.
You Have To Use It As More Than A Publication Platform

Most of the social sites are designed for conversations, not simply to post your blog articles or updates. Yet, most of us don't use these sites to start conversations or share conversations. To correct this, you need to plan the conversations as an integrated part of your content marketing strategy.
Here's an example: We recently posted a new whitepaper for a client entitled Ten Questions To Ask Your Home Security Company BEFORE You Hire Them. So instead of posting this to Facebook right away, we started a conversation with the question, "What would make you feel comfortable when hiring a home security company for your home security system?" After a couple of days, the conversation had run its course and we published the new whitepaper and restarted the conversation – all with people who were thinking about home security systems in their homes. This resulted in over 20 highly qualified leads for our client.
All Social Sites Are NOT Created Equal

What you do on Facebook isn't what you should be doing on Twitter. Not every business needs to be on all the social sites. You're going to need a social media strategy for each of the social sites. For instance, Twitter is more about link sharing and short conversational sharing. LinkedIn involves formal, long-form business content, education and sharing contacts. Facebook should be aligned with B2C companies who are looking to start, support and participate in ongoing conversations.
Once you create your marketing strategy and include social media as one of the planks in your foundational platform, you'll find that you and your team are talking differently about how you use and what you do on social networks.
Once you look at social like a tactic that has performance expectations, track your performance against those expectations and start making changes to your efforts weekly, you're going to see dramatic changes in the results you get from your investment in social.
Now you have something to talk about when the villagers come to your door with pitchforks and torches.
Start Today Tip – If you're not doing social right, consider stopping it altogether until you have a well-defined, go-forward strategy. You need both a content and a conversational strategy for each social platform and you need to make sure your plan includes active participation, daily at a minimum. Then, set goals for social reach growth and work towards those goals weekly and monthly. Before you know it, you'll see these numbers growing and, more importantly, you'll see your website visitors and leads growing too.
Square 2 Marketing – Leading The Reality Marketing And Inbound Marketing Revolutions!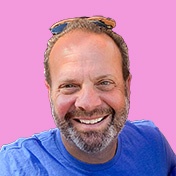 Mike Lieberman, CEO and Chief Revenue Scientist
Mike is the CEO and Chief Revenue Scientist at Square 2. He is passionate about helping people turn their ordinary businesses into businesses people talk about. For more than 25 years, Mike has been working hand-in-hand with CEOs and marketing and sales executives to help them create strategic revenue growth plans, compelling marketing strategies and remarkable sales processes that shorten the sales cycle and increase close rates.