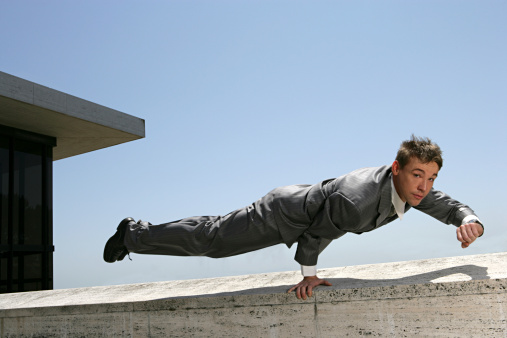 Inbound marketing isn't just about quantity.
Sure, you could probably do more of everything and see increased results. But, the true benefit of inbound is realized by finding the right amount of different tactics and applying them in the right way. The goal is to achieve optimal results from the optimal time and expense.
So, the social media question for today is: How much is too much? You read in my article yesterday that your followers can become blind to your content, which means you've over-socialized it to the point of people tuning you out.
Here's how to create the perfect balance within your social marketing.
Don't Discount The Strategy
You need a well-thought-out marketing strategy that connects content to your website, your publication schedule and your social conversations. Right now, your prospects are on LinkedIn, Twitter, Google+, Facebook and maybe a bunch of other sites, too. They're looking for help with exactly what you do. They're asking questions and posting concerns.
You need to be there, strategically positioned as the answer to those questions. If you answer them with content, you'll naturally drive the conversation back to your website, where you'll capture their contact info and get their permission for you to talk to them one to one. Mission accomplished.
Let Your Audience Set The Pace
It can be challenging to know how often you should engage on social sites. One of the best ways to find out is by listening before you talk. The lesson your mother tried to teach you in kindergarten is back again. Listen to what people are talking about before you jump into the conversation. Notice the frequency with which they're looking for info. They might behave differently from social site to social site, even in the same industry and persona groups.
There are a number of highly productive tools to help keep an eye on what people are talking about and get a sense of how often they're talking. By setting up some keywords, you can be that fly on the wall for a couple of weeks, seeing what's hot and what you need in order to get their attention.
Set Goals And Work Toward Them
As I mentioned above, you'd be surprised how much of an impact small improvements made month over month have on your program results. Everything in inbound is modest growth from month to month. While you might be lucky and trigger a huge influx of visitors or new LinkedIn connections, our experience has shown that this doesn't happen very often. Most businesses come to us with a very small social following, and a 20% month-over-month improvement adds a major distribution channel for content in the future.
Measure Your Return On Investment
It's difficult to measure your return on social media. You know you need it, and you must have the social sites up and active. But, you also need to have social tactics that do contribute to results. You need to know how many visitors came to your website via social. You need to know how many new leads you got and how many sales opportunities came directly from your social sites.
Keep in mind that it's hard to segment a single source when you're executing inbound. For instance, what if they searched on a keyword and found your site? If they click over, they are visitors attributed to organic search. Nice! But wait, once on your site, they notice your social buttons and click over to LinkedIn. They see a piece of content you published to LinkedIn, read it, like what they read, head back over to your site and fill out a form. Now, they're a lead from social marketing. It can be tricky reading the data behind the data.
Try Some New Stuff, Too
Social media is a great place to try new, creative, innovative and thought-leading ideas. Your audiences are engaged, and they're typically your more active prospects. A lot of companies are using social sites as proving ground for broader initiatives. After you get your basics down right, this is where you attempt to hit a few home runs. You let the singles and doubles add up like I outlined above, and you accept that some of the stuff you try might result in a strikeout. But, if you get a hold of one and drive it out of the park, you're going to reap the rewards.
Think viral videos, apps, games, contests, surveys with prizes – anything that your fans might latch onto and feel compelled to share with all of their friends. Then, those people share it with all of their friends, and the result is a huge movement up and to the right. Yes, this takes more time. Yes, this takes more money. And, yes, the risk of whiffing is high. But, if you hit and you're able to extend your audience 100x instead of by that 20% we identified above, you're looking at major visitors and lead growth for the rest of the year and well beyond.
You can go into your social media marketing campaign with some high-level expectations regarding tactics and outcomes, but one of the most important skills required to get results from inbound is the ability to optimize the program over time.
Optimization is the difference between moderate results and knock-your-socks-off results. The suggestions in this article provide some of the elements required to optimize results from a social media campaign, but as one of our blog subscribers commented yesterday, inbound marketing is like a chess game: You need to think five moves ahead and make sure that everything is in place to support your upcoming moves.
Start Today Tip – Social reach works like an amplifier. The larger the audience, the better the results from inbound. Each month, you have to work to grow your audience. If you're starting with 100 Twitter followers and you grow to 500 in three months, that's a huge impact on the amplification of the content you're planning on publishing. This leads to more visitors to your website and more leads for your sales team. Apply those numbers to all of the relevant and strategic social sites, and you end up with a 3x to 5x improvement in program performance from social. These are the kinds of numbers anyone can get behind.
Find out exactly what to do with your social campaigns at one of our LIVE WORKSHOPS during Inbound Week. Click the button below to learn more.
Square 2 Marketing – Leading The Reality Marketing And Inbound Marketing Revolutions!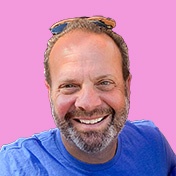 Mike Lieberman, CEO and Chief Revenue Scientist
Mike is the CEO and Chief Revenue Scientist at Square 2. He is passionate about helping people turn their ordinary businesses into businesses people talk about. For more than 25 years, Mike has been working hand-in-hand with CEOs and marketing and sales executives to help them create strategic revenue growth plans, compelling marketing strategies and remarkable sales processes that shorten the sales cycle and increase close rates.