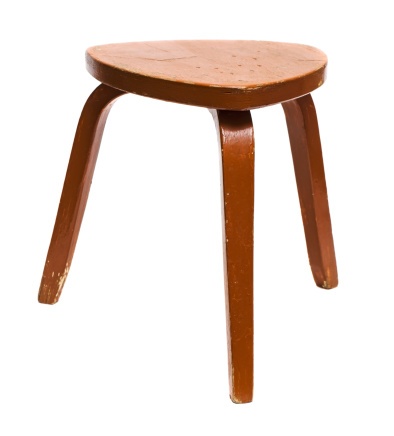 Inbound marketing needs solid on-site and off-site search engine optimization in order to fill up the top of the funnel. But, the tactics deployed around SEO and inbound are definitely different than what most SEO firms have delivered in the past.
Today, it's not as much about your site pages as it is about the integration of site pages, site architecture, site content, social sharing and referral sites. Yes, this makes search much more complicated.
In short, the shift is very similar to what's going on across marketing. Now, you have to earn your visitors instead of renting them like you did four or five years ago.
Earning visitors is more about the long game – being authentic, publishing highly educational content and getting noticed for your thought leadership. So, we're going to give you a short primer on how running inbound tactics and getting found at the top of Google's organic rankings must be tightly integrated in order to deliver results.
First, I think we need to understand what's actually going on in the world of search. I've heard too many clients say, "We used to be on the first page, and now we're not. What did you do?" Before we go any further, it's probably fair to say that the answer to that question is, "It's not what we did, but rather what everyone else did."
Your Competitors Are Trying To Rank, TOO
You're fighting with your competitors. You might not even know it, but your competitors are actively trying to outflank you. They're doing everything they can to get above you. If you're not doing anything, it's likely that they are. So, despite ranking for a keyword yesterday, you might not rank for that same keyword today if your competitors published more content or changed their website.
Google Is Constantly Changing Its Algorithms
Are you even aware that Google executed another site-wide algorithm update in May? Click here to read about the under-reported Phantom Update. While Google has major updates every few months, it has smaller ones every few weeks. Just because you ranked last week for a keyword doesn't mean you're going to keep ranking for it.
If You're Not Doing Anything, You're Going To Drop
If you haven't proactively taken control of your organic search engine optimization, you're not going to rank where you did last month. You might be on page one today, but it's extremely likely that you're going to lose that spot if you don't do anything to maintain it.
The question then becomes, "How do I use inbound marketing to help me maintain or even improve my rankings on Google, Yahoo and Bing?" The answer is built into a strong inbound marketing program.
Smart Keyword Strategy
Just because you want to rank for a keyword or keyword phrase doesn't mean it's going to be easy or happen overnight. This is where marketing strategy, content strategy and search strategy converge. For instance, let's say you sell homeowners' insurance, and you want to rank for the "homeowners insurance" keyword. Forget it unless you're Allstate, State Farm or Prudential.
The keyword difficulty is 99, and even though the search volume is extremely high, you're just not beating those businesses unless you have massive budgets to create content on a daily basis. Even then, you're going to need to wait years to crack the first page.
Instead, select a handful of less difficult but related terms that you can rank for, and focus your content and website strategy around those. You'll rank much faster and for many more terms, driving the number of visitors you need to hit your lead goals. Thinking and planning this through does require expertise and knowledge of keyword balancing to deliver these kinds of results.
Active Blogging With Keywords In Mind
There is no magic here. The more you blog, the higher you rank. Your blog articles represent fresh, indexable pages on your website, and Google loves that. We've had clients rank on page one for targeted keywords in just days by writing great blog articles. This, too, takes a skilled hand and is not easy to replicate. But, once you know your keywords, you can drive page-one rankings with blog articles.
Content Publication
Search engines are looking for sites that provide value to the readers, so when you put your content on other sites and those sites provide links back to yours, you get a double dip. You drive new visitors to your site from the referring site, and if it's respected (high domain authority), Google sees this as a high-value, earned back link, which pushes you up the page in its rankings.
Website Pages That Get Optimized Monthly
Search engines don't rank websites; they rank web pages. You have to look at each page on your site and make sure that it's built for a specific keyword, keyword phrase or contextual question. This helps Google and the other search engines decide how to index it for search. You have to look at these pages each month and make sure that their rankings improve. You have to make tweaks to the content to drive up those rankings, and you have to ensure that those pages convert visitors into leads. After all, it's not about visitors; it's about leads.
Keyword Monitoring
Monitoring organic search results should be a weekly activity. Look at keyword rankings every week. If important and prioritized keywords are still ranking too low, make sure they get enough content to move up the rankings. Keep an eye on keywords that are ranking high, and ensure that you don't slip back.
All inbound marketing engagements should come with an optimization or growth phase. During this phase of the program, you want to look at everything you have. Start focusing on those tactics that are performing below expectations, and maintain those tactics that are performing well. Organic search usually falls into one of these categories. Search without inbound won't work. Inbound without search won't work. Execute search under the inbound methodology, and watch your business get found, get leads and close more new customers.
Start Today Tip – Do you know your keywords? Do you know what questions your prospects are asking? Are these two critical pieces of marketing strategy being used to build your content and search strategy? If the answer is no, you need to consider making a strategic shift in how you help your business get found on the web. Start by doing some basic keyword research. Then, use that to rebuild your content strategy. Over time, your content should contribute to more organic visitors to your website and more leads for your sales team.
Check out this recently updated e-book on the 10 NEW questions you need to ask before you hire an agency.
Square 2 Marketing – Leading The Reality Marketing, Inbound Marketing And Inbound Sales Revolutions!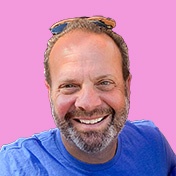 Mike Lieberman, CEO and Chief Revenue Scientist
Mike is the CEO and Chief Revenue Scientist at Square 2. He is passionate about helping people turn their ordinary businesses into businesses people talk about. For more than 25 years, Mike has been working hand-in-hand with CEOs and marketing and sales executives to help them create strategic revenue growth plans, compelling marketing strategies and remarkable sales processes that shorten the sales cycle and increase close rates.