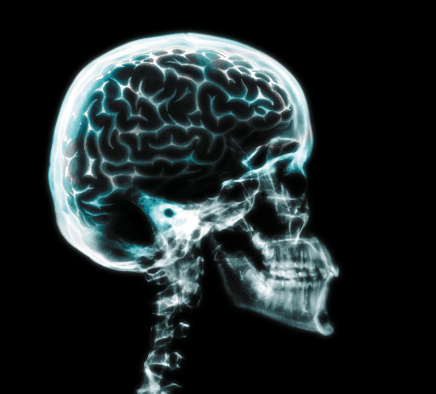 L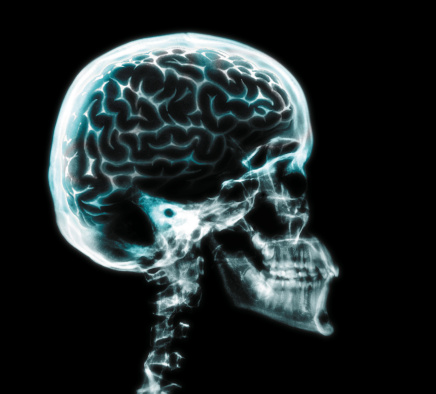 et's face it: Many of you don't really see the value in blogging as part of an inbound marketing program.
You do it because you're being told to do it. You might be doing it because you've seen data that shows companies that blog get more visitors to their website and more leads for their business.
But, honestly, is someone really going to read your blog and then decide to hire you on the spot?
The answer, surprisingly, is yes! Someone might read your blog, become emotionally connected to your company and decide that your business is the one they want to work with.
Let me be crystal clear: That doesn't mean you get the business. There are still miles to go and a million places where you can blow your new deal.
Here's a look into exactly how blogging works – a little like an x-ray.of what happens after someone reads your blog.
As we've discussed, people make purchase decisions emotionally first. Your blog is one of the best places to have more human-to-human conversations. You're able to communicate more casually. You should be writing in conversational tones and talking about issues your prospects are dealing with every day. Your blog is going to be one of the most popular places on your website, and if you convince your visitors to subscribe to it, you're able to talk to them one, two, three or even more times a week. You're actually starting a relationship with your subscribers, and your readers are going to look forward to your commentary.
Yet, you have no idea where each reader is in his or her own buyer journey. Consider the following three scenarios:
Prospect 1 is looking around the Web and stumbles upon your blog. He's really just starting to think about the kinds of products and solutions your company offers, so there's no reason for him to contact you yet. Nonetheless, he likes what you have to say, appreciates the look of your site and thinks you might be able to help him on his search. So, he subscribes to keep in touch.
Prospect 2 actually heard about your company from a friend, did a search and found your site. She went right to your blog to see what you have to say, and the tone of your articles connected with her immediately. You actually managed to stand out in a crowded field because you provided her with advice on some of the challenges she's dealing with. She's looking forward to future articles so she can get even smarter about how she goes about her work.
Prospect 3 is trying to make a decision. He's had trouble differentiating the various options on the table right now. He found a link on another site, landed on your site, saw the blog, clicked over and read three or four of your articles. The educational nature of your blog articles has caused him to rethink his direction, and he is planning on contacting your company to see what you might recommend.
All of this is happening in the background. You have no idea who these people are or what they're looking for. Once they subscribe to the blog, you now know, as a marketer, who they are and you're able to nurture them through your sales process and their own buyer journey. In the meantime, rest assured that your blog IS helping people with money get to know your business.
You have to face the music. As much as you think you're in control of the sales process, the new buyer behavior puts all the control in the hands of your prospects and leaves very little for you. Your new role is one of educator, advisor and consultant. In this new role, your blog allows you to publish all of the educational content you're able to create, and the side benefits of content marketing like this are huge.
Since we've talked about the marketing benefits of a blog before, let's quickly review. Blogging allows you to add indexable pages to your website, which alert Google that you have fresh content. And, if you've created your blog posts with search engine optimization in mind, there's a very good chance that those articles are going to rank on Google. Remember, Google ranks web pages, not websites. Search engines are also looking for social cues, so if your blog article gets shared, it's going to be ranked more highly. The more subscribers you get, the more likely your blog is to get shared.
Inbound marketing is a very tightly connected collection of tactics. Almost every single tactic is connected to a variety of other tactics. One without the others dramatically limits the ability of the program to perform. Trying to execute all of these intertwined tactics without a strategy and plan is nearly impossible. You might get lucky and stumble into a few months of positive traction, but without a plan, you're never going to achieve the full power of your program.
Start Today Tip – The best advice I can give you for your blog is to stop thinking about it like your company brochure. Not every blog article needs to be a War and Peace effort. These are 600-word articles that deliver brief snippets of information and then encourage readers to download related content if they want more info. As a business owner, CEO or even marketing exec, you shouldn't be reviewing, editing or rewriting every single article. Get in the habit of approving topics and then letting your team run with it. Your results are going to improve dramatically when you get out of the way.
Square 2 Marketing – Leading The Reality Marketing And Inbound Marketing Revolutions!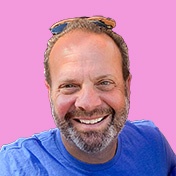 Mike Lieberman, CEO and Chief Revenue Scientist
Mike is the CEO and Chief Revenue Scientist at Square 2. He is passionate about helping people turn their ordinary businesses into businesses people talk about. For more than 25 years, Mike has been working hand-in-hand with CEOs and marketing and sales executives to help them create strategic revenue growth plans, compelling marketing strategies and remarkable sales processes that shorten the sales cycle and increase close rates.