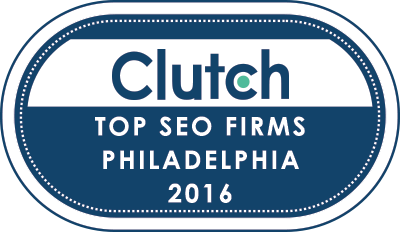 Clutch, An Independent And Verified Review Site, Calls Square 2 Marketing Tops At SEO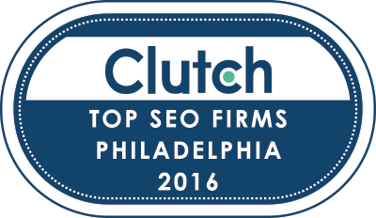 Press Release
Conshohocken, PA — Square 2 Marketing, an inbound marketing agency, has been recognized by Clutch as one of the top SEO firms in the Philadelphia area.
We've always been a results-first agency and any rewards or recognition is typically unsolicited and unexpected. At Square 2 Marketing, our biggest rewards come from clients that see dramatic improvements in the amount of leads flowing into their companies from our inbound marketing and search engine optimization efforts.
One lesson we learned early on is that clients want results, and we've been delivering results to our clients since 2003, which is a long time in the digital world. While new firms are cropping up all the time and crowding the digital marketing landscape, not many firms are able to stand the test of time. So how has Square 2 Marketing done it? By focusing on one thing: improving revenue generation for our clients.
As one customer, a John Deere dealer, says: "Website visitors saw a 24 percent increase month over month on the latest report." Those are the kinds of results that lead to sales when managed well.
"Our work on creating content with search as a component of the strategic thinking that went into that content has dramatically impacted our ability to drive organic search results for our clients," says Mike Lieberman, president and chief inbound scientist at Square 2 Marketing.
"Today, search is exponentially more complicated than ever before. It's not enough to be on the first page of Google. You need listings that drive clicks, then you need a website that turns those visitors into leads and finally you have to nurture those leads until they become customers. Success requires expertise in a lot of related marketing tactics."
Clutch, a ratings and reviews firm based in Washington, D.C., recently recognized our ability to deliver real results to our customers. Clutch specializes in business-to-business (B2B) market research, finding and evaluating top digital agencies around the globe. It uses a proprietary research methodology to map these agencies based on industry recognition, the type of services offered and quality of work.
Clutch also speaks directly with clients so it can attain unbiased, unvarnished input about the firms it evaluates. We're proud to have made the cut and be part of a very elite group of Philadelphia-based SEO agencies to receive this recognition. "These firms have demonstrated a commitment to their clients' success beyond just SEO expertise," Clutch analyst Sean Huang says.
That's high praise, and we believe we live up to it. Visit our Clutch profile to learn more about our inbound marketing, inbound sales and SEO services, and to see how we can help your business.
About Square 2 Marketing
Square 2 Marketing is a full-service inbound marketing and inbound sales agency designed to do one thing: get our clients leads. We bundle marketing strategy along with inbound marketing techniques including website design, social media marketing, email marketing, content marketing, lead nurturing and other digital marketing tactics. These tactics help our clients get found, get leads and close deals. Our inbound sales offerings help our clients close the leads we generate for them and exceed their revenue goals. With an international client base, we help clients in all industries, but offer specialized experience in professional services, health care, technology, business services, manufacturing, distribution and financial services. For more information on Square 2 Marketing, visit www.square2marketing.com.