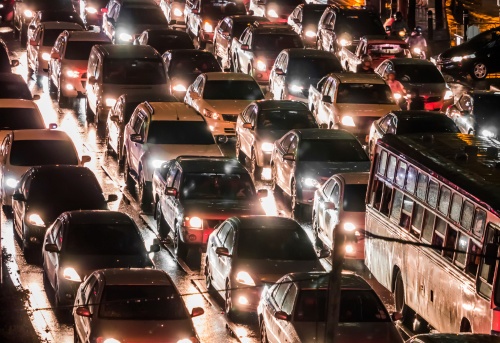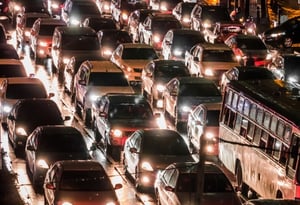 When you're talking about performance, a site that garners 54,000 visitors in a single minute is in the top 1% of all websites on the planet. So, it's worth looking at what makes a site like this so popular in such a short period of time.
On Monday, July 20, SEPTA (Southeast Pennsylvania Transportation Authority), which runs all the public transportation in and around the Philadelphia metro area, started selling a One-Day Regional Rail Pass good for the entire weekend of the Pope's visit to Philly (Sept. 26-27). If you want to read more about the situation, click here.
Because of security, this is the only way to get on public transportation during that weekend. In fact, most of the city streets will be closed to traffic. If you want to get into the city during the Pope's visit, you need one of these special passes. Plus, there is only a limited number of them: 175,000 for Saturday and the same amount for Sunday.
The resulting demand for the passes crashed the site in the first two minutes, so no passes were actually sold online. SEPTA has since shut down the site to reconfigure it so that it's able to handle the demand. They are planning on turning the site back on next week.
There are some major inbound marketing lessons buried in this experience that we can all take back to our businesses.
Lesson 1 – Build In Limited Availability
With little or no alternatives for traveling into the city, and with only 175,000 passes available per day, people were driven to act accordingly: Buy today or risk not having what you need. This sense of urgency is a great way to move people to action. Almost every business has the ability to offer products or services for a limited time, to create offerings that expire or to feature a limited run that people must act on immediately if they're interested.
Honestly, businesses don't usually think like this. Most of the time, it's about focusing on the long runs and selling products and services that are available for the long term. With some simple marketing, though, these can be massaged to appear limited or exclusive for a short time only. Consider building a sense of urgency into your next new offering or your next marketing campaign.
Lesson 2 – Create Products And Services That Are Remarkable
A special pass to go anywhere in the city while the Pope is in town – that is remarkable. Yes, there are a number of extenuating circumstances that make this offer even more remarkable, like the security concerns and the street closures, but regardless, it's still a remarkable offer.
We've worked with hundreds of businesses over the course of the past 13 years. In that time, we've had only one for which we couldn't come up with at least one or two ways to make their business remarkable. It's an incredibly important and often undervalued and misunderstood element of our marketing planning and marketing strategy effort. But, it's often the difference between amazing results and just good results. Being remarkable isn't easy, but it definitely drives leads and revenue.
Lesson 3 – Focus Buyer Behavior On Your Inbound Marketing Website
SEPTA could have sold these passes at their brick-and-mortar stations, but instead, they focused all of their sales online. This was the right idea. They just failed to plan for the demand. This is important for your business, too. You want everything channeled and funneled through your website. This gives you the best chance of controlling the experience, setting up the correct messaging, introducing visitors to a variety of product offerings and getting their contact information.
This last benefit is perhaps the most important. If increasing ridership across the area is a major objective for SEPTA (and it is), how wonderful would it have been to collect 100,000 email addresses in the first few weeks of their Pope Pass product being available?
Now they can regularly email their potential riders with special promotions, educational information, new schedule updates and more. They can create an intimate, one-to-one relationship with potential customers that will ultimately drive up ridership and revenue. Sometimes, it's not just about sales, but also about building that intimate relationship with potential customers. This is where marketing strategy and planning come into the picture. SEPTA: Call us any time at 215-491-0100 or click here to email us.
Lesson 4 – Plan And Prepare For Success
I'm sure that the team at SEPTA did plan for a big volume of visitors, and perhaps the final flow of visitors far exceeded their expectations. But, when you combine all of the elements mentioned above, I don't think it would take too many smart people to realize, "This is something special, and we need to be prepared for a large amount of visitors to the site." Better yet, "Let's be overprepared and make sure we can support every single person who lives in the area, just to be safe."
Yes, I'm sure it would have cost them more money, but it would have prevented the public relations challenge and delay in rolling out the Pope Pass to the public. Live and learn, baby.
Most of us think that marketing is the reason our sales are below expectations, but in reality, it's usually our own products and services that are the heart of the problem. In this case, there was zero marketing behind these results. SEPTA simply had a remarkable offering.
When you begin to apply these lessons to your business, start by looking inside instead of outside. Make sure that what you're providing to your clients or customers is different from everything else in your market. Then, make sure there's a built-in sense of urgency that moves people on the fence to action. All of this is doable with the proper thinking and planning.
Start Today Tip – Take an objective and prospect-focused look at what your business is providing to your customers. Is it remarkable? I mean, is it really remarkable? While it might be good or even very good, my guess is that's it's not actually remarkable. Remarkable means NO ONE ELSE IS PROVIDING IT or providing it in that way. Are there little wows? These are little touch points that are part of the service and prompt customers to say, "WOW!" Is there a sense of urgency related to your product or service that moves people to action? Do you regularly experience-map what your prospects and customers are going through on a daily basis? If you're answering no to a lot of these questions, it might be time to consider how you get a special, limited-availability offering for your customers.
Square 2 Marketing – Leading The Reality Marketing, Inbound Marketing And Inbound Sales Revolutions!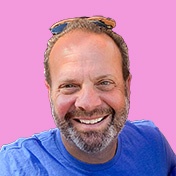 Mike Lieberman, CEO and Chief Revenue Scientist
Mike is the CEO and Chief Revenue Scientist at Square 2. He is passionate about helping people turn their ordinary businesses into businesses people talk about. For more than 25 years, Mike has been working hand-in-hand with CEOs and marketing and sales executives to help them create strategic revenue growth plans, compelling marketing strategies and remarkable sales processes that shorten the sales cycle and increase close rates.