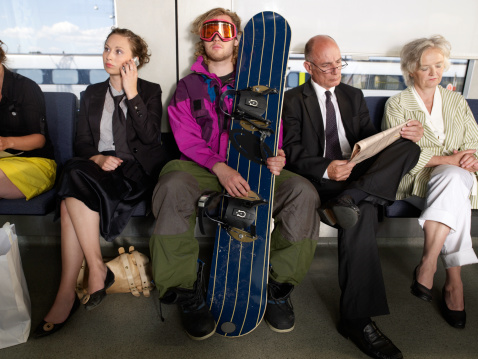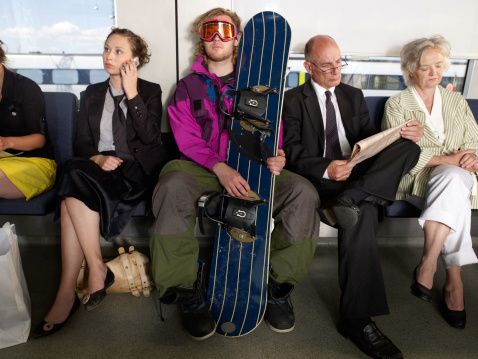 Inbound marketing is changing all aspects of marketing, and at a super-fast clip.
One very important aspect – your website – is changing right before our eyes.
Because of the website strategy we use today, the websites being delivered this year don't look anything like the ones we delivered last year.
This, by the way, means that the methods used to design, write, build and optimize your website have changed dramatically, too. You need to be aware of these changes so you're able to keep your website up to date and working to drive leads for your business.
Here are some of the major changes we've seen over the past 12 months.
Deliver An Experience
A few years ago, Google reported that 90% of people are visiting your site before they contact you in any way. If you don't deliver an experience worth talking about, they're gone. They're going to hit the back button and visit the next listing from their search rankings. Microsoft Research reported that people spend 10 seconds on a site before they hit the back button. Your site has to be engaging and graphically compelling. It has to render properly on any and all devices, and it must flow naturally.
Tell A Compelling And Emotional Story
Perhaps the most important aspect of the experience is the story that the site tells and the way it tells it. You have to start with the pain and quickly show that you offer solutions to that pain. You also have to make it apparent that your solutions are remarkable as compared to the other solutions available. You have to make sure that your "why" is obvious. Why are you in this business? You have to ask: "Is the visitor able to know, like and trust our company right from the home page?" If the answer is, "Hmmm, not sure," you need to rework your story.
Create A Page-By-Page Strategy
Every page has a mission. For every page, you need to ask: "What do we want our visitors to feel on this page? What story do we want them to hear, and what do we want them to DO ?" This page-by-page strategy (which we do for all of our client websites) should be a requirement. We don't create pages simply because we think we need them. If you can't answer these questions, you probably don't need those pages. You don't need a large website to get ranked anymore. In fact, our client data shows that larger websites (as defined by page counts) typically convert visitors to leads at a reduced rate. Simple is better.
Overlay The Offers To Drive Conversions
You need the Trio Of Offers. Remember those? No-Risk Offers are for the top of the funnel. Low-Risk Offers are for the middle of the funnel, and Direct Business Offers are for the bottom of the funnel. Once you have all three types of offers, go through your site and consider which ones need to be on which pages. Which pages are answering questions that typically come at the beginning of the sales process? These pages need to have the No-Risk Offers on them. Pages that answer questions during the middle of the sales process should have Low-Risk Offers. You see where I'm going?
Upgrade And Update The Site Monthly
The days of six-month website projects and doing a new website every 18 to 24 months are over. Today, you need to be looking at 30-day sprints for your website. Create a list of upgrades and prioritize them. Meet with your website team every month and agree on what can and can't get done. This agile approach means your website gets better every month, it never goes out of date, it always uses the latest thinking and it rocks at moving the needles on visitors, leads and revenue.
If you're able to deliver all five of these critical elements as part of your website, you should expect to see website visitors climb. You should expect to see these visitors turning into leads at all stages of the sales funnel. You should expect to see these leads converting into new customers, clients or revenue for your business.
Website projects are complicated exercises, and like it or not, you have limited experience. If you're lucky, you might have led or even managed a handful of website design and development projects. More than likely, the last time you managed a project like this was at least a year ago. The tools and techniques to deliver what we're talking about have changed.
When you select your website partner, don't try to tell them what to do. Let them tell you how they do it. Then, get out of their way. If you've selected the right partner, they've already done 10 times the amount of websites you've done in your entire career. If what you're looking for is results, this is the best way to ensure that you get them.
Start Today Tip – You need to look at your website with a new set of eyes. Ask yourself if it passes the tests we identified above. Does it create an experience? Does it tell an emotional story? Is there a variety of conversion opportunities? If the answer to any of these questions is no, it's definitely time for a website redesign. Don't wait to start this process. Every month that you run with a suboptimum website is a month you fail to deliver leads for your sales team.
Square 2 Marketing – Leading The Reality Marketing And Inbound Marketing Revolutions!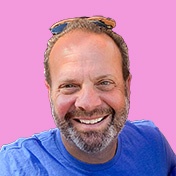 Mike Lieberman, CEO and Chief Revenue Scientist
Mike is the CEO and Chief Revenue Scientist at Square 2. He is passionate about helping people turn their ordinary businesses into businesses people talk about. For more than 25 years, Mike has been working hand-in-hand with CEOs and marketing and sales executives to help them create strategic revenue growth plans, compelling marketing strategies and remarkable sales processes that shorten the sales cycle and increase close rates.