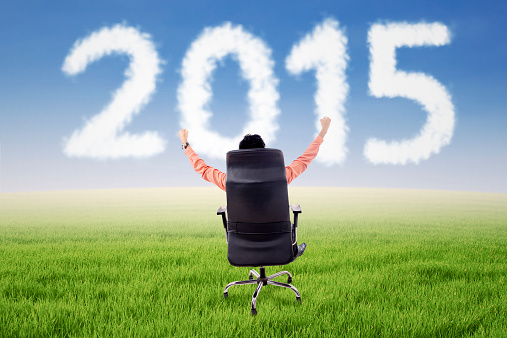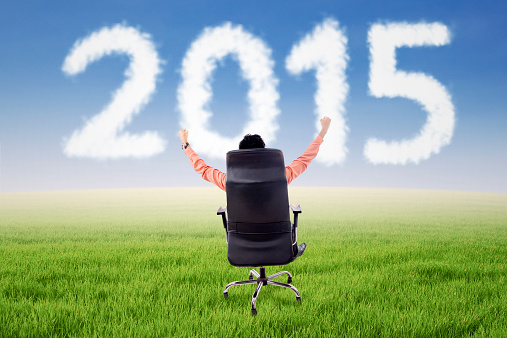 Inbound marketing performance isn't about the blogging, the emails, the landing pages, your website or even the software you use to manage your efforts.
It is ALL about the way you optimize the effectiveness of your inbound effort.
Here are 10 proven improvements that you should be considering for implementation in 2015.
Increase the pace of your blogging.
We've found that the more you blog, the more visitors you get to your site. So, in 2015, make sure you're creating enough blog content to exceed your website visitor goals. Not sure what to blog about? Check out our article on content planning. Blogging becomes easy when you think through your content strategy.
Increase the amount of original content.
We've also found that the more original content you create, the more leads you generate. Make sure you have enough creative, educational content planned to hit or surpass your lead goals in 2015. If your goals are lofty, consider creating this content monthly.
Push the limits on creative content ideas.
Content for the sake of content might not pull the numbers you expect. More and more companies are getting into the content game, so that means you have to create amazing stuff. You need content that is different from everyone else's, and in various formats. A web magazine, like 2Inbound, is one example. Here's an example of a talk show that provides content for this software company. The more remarkable your content is, the more leads it's going to generate.
Update your website more often.
The days of doing your website every couple of years are over. In 2015, you need to plan on making changes to your website every 30 days. Create a list of upgrades, updates and enhancements. Prioritize the list every month and agree on which of these improvements are most important. Do this monthly, and after a few months, you're going to see major enhancements to your website metrics.
Add video and integrate it with all aspects of your program.
2015 is going to be the year of video. Start using it, and use it almost everywhere. Consider it for your website, your blog, your email marketing, your lead-nurturing emails – even think about making it the star of your content publication efforts. People love watching video, and it means they stay on your site longer. That makes your site more authoritative.
Use smart content to improve your prospects' experience.
One of the best ways to create a remarkable experience for your website visitors is to use smart content to present ONLY those content options that match perfectly to each visitor's persona AND his or her stage in the buyer journey. This helps you spoon-feed your prospects with the right content at the right time, preventing them from getting confused, overwhelmed or uncertain about their experience. All of this moves them toward that feeling of safety, which we all know is required to convert them from leads to customers.
Track your website visitors' behavior on your site.
To really take your inbound marketing to the next level, you have to dig into the details. By keeping an eye on exactly where your prospects are spending their time on your website, you have unmatched insight. This newfound intelligence allows you to tailor the pages that are getting the most visibility and improve their potential to turn anonymous visitors into leads for your sales team.
Look at landing page performance and adjust to improve conversions.
Most of the inbound sites that we see do have landing pages, but most don't have optimized ones. While there are best practices for landing page creation, we've learned that most sites and most landing pages actually require slight adjustments based on performance. If you're not looking at performance on a weekly basis, you're going to miss the opportunity to drive more leads for your company.
Monitor your program performance daily.
This brings us to monitoring. You need to be looking at performance every single day. With the software and apps available, it's easy to click a button and see how you're doing – once, twice or even more frequently throughout the day. I track our own marketing efforts multiple times a day, right from my iPhone. I look at client program performance the same way. Once you get into this habit, you'll quickly see that you're also making optimization changes more frequently, which impacts lead generation in a very positive way.
Make optimization adjustments weekly.
Once you start making optimization adjustments, you're going to see major enhancements from month to month – ones that contribute to 10x improvement in website visitors and 5x to 6x improvement in leads generated for clients. It's this optimization process that separates the progressive inbound marketing agency from the starter inbound agency.
If you plan to add these 10 improvements to your 2015 effort, I guarantee that your results will outpace your own expectations. If you're able to turn these improvements into a process or a system that runs in the background, you should expect major advances in program performance next year.
Start Today Tip – Look at your 2015 plan. Make sure it includes these enhancements. We've created this list based on our experience working with over 100 clients over the past 12 months. Inbound marketing is changing very dramatically and at a breakneck pace. The only way to know what to do and when to do it is to gain the experience. Select a handful of these enhancements and include them in your plan for 2015.
Square 2 Marketing – Leading The Reality Marketing And Inbound Marketing Revolutions!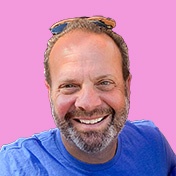 Mike Lieberman, CEO and Chief Revenue Scientist
Mike is the CEO and Chief Revenue Scientist at Square 2. He is passionate about helping people turn their ordinary businesses into businesses people talk about. For more than 25 years, Mike has been working hand-in-hand with CEOs and marketing and sales executives to help them create strategic revenue growth plans, compelling marketing strategies and remarkable sales processes that shorten the sales cycle and increase close rates.