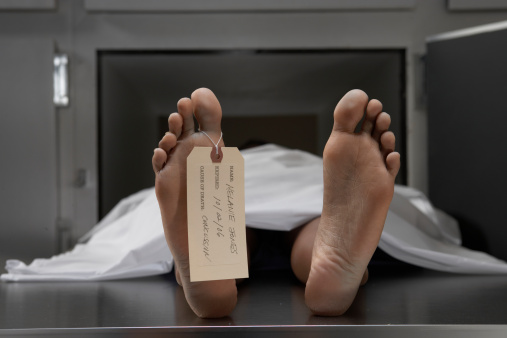 I could have written, "SEO Is Dead," and maybe that would have gotten me more views and more social shares, but that message has been delivered by other marketing firms over and over again. The point of this post is that you don't DO search engine optimization anymore.
So, what do you do? In essence, search engine optimization has become a core part of all other inbound marketing tactics, so there is no need to DO SEO anymore.
Here is what I mean.
Marketing Strategy
Before you do anything, you have to establish your strategic plan around getting found. What keywords do you want your prospects to use to find your business? More importantly, what keywords are people currently using? There is often a disparity between the answers to those questions. Clients want to be found for keywords that no one is using. But, what's more important today are the questions your prospects are asking. Google is moving to contextual search algorithms, which means people won't be typing in keywords, but speaking to the search engine in long-form question format. This means your content and website have to answer specific questions if you want to get found.
Website Design And Build
When you build, update or work on maintaining your website, you have to make sure it is properly built, and this includes page titles, page subheads, url naming, meta tags, meta descriptions and a whole host of other best practices to help your website get found. But, this is all part of a properly designed and managed website project, not part of "doing" SEO.
Content Creation
When you create educational content and new copy for your prospects to download, you have to infuse keywords into this material. Take those same questions we discussed in the strategy section and make sure your content answers those questions directly. Make sure that you have educational content for the top, middle and bottom of the funnel, and make sure your conversion strategy matches up perfectly with prospects' location in the buying process.
Blogging
If you want to get found, you have to blog. The more you blog, the higher you rank. Again, you have to know what keywords and questions you want to rank for and you have to use them in your blog titles, the first paragraph of your blog, the last paragraph of your blog, the meta tags and the meta descriptions. Make sure your blog has an image with the appropriate tags. Each new blog post you write provides a fresh and indexable page for Google to rank.
Video
You don't need to be a rocket scientist to see how popular video is from a marketing perspective. People would much prefer to watch over read, and they are more likely to share a video, so make sure videos are an active part of your inbound marketing program. Make sure your videos answer specific questions and your keywords are included in the script. Did you know that Google scrapes the audio track from your videos in search of keywords? Make sure the tags and descriptions have your keywords. Make sure those videos are on YouTube and other video sharing sites.
Social Media
You won't be ranked if you don't pay attention to social media. Just because you ranked last month for a keyword doesn't mean you are going to rank this month. You need to be creating content that people share. Shared data is a major component of Google's Hummingbird upgrade. If your blog and other content isn't getting shared, you're not getting ranked.
Don't think you are doing SEO because you have an SEO consultant, SEO expert or you tackle a couple of SEO tasks each month. If you're not thinking about SEO as a broader element of your overall inbound marketing campaign, you are probably missing out on a significant amount of traffic to your website.
Start Today Tip – Put your efforts through a quick SEO audit. Does your SEO effort include socializing content, creating content, adding landing pages to your website, reworking copy on your website, using video and blogging? If it's missing any of these elements, you should consider reallocating some of your budget into these areas.
Square 2 Marketing – Leading The Reality Marketing And Inbound Marketing Revolutions!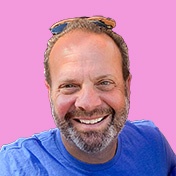 Mike Lieberman, CEO and Chief Revenue Scientist
Mike is the CEO and Chief Revenue Scientist at Square 2. He is passionate about helping people turn their ordinary businesses into businesses people talk about. For more than 25 years, Mike has been working hand-in-hand with CEOs and marketing and sales executives to help them create strategic revenue growth plans, compelling marketing strategies and remarkable sales processes that shorten the sales cycle and increase close rates.