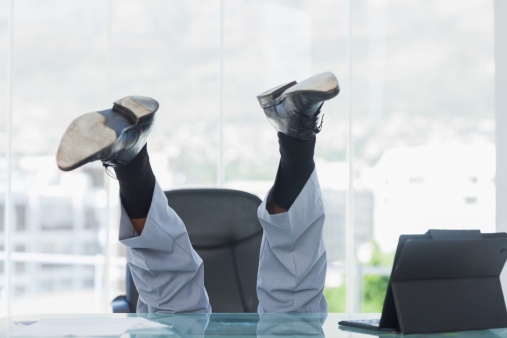 You Can Blame Your Inbound Marketing Agency, But The Real Answer Might Surprise You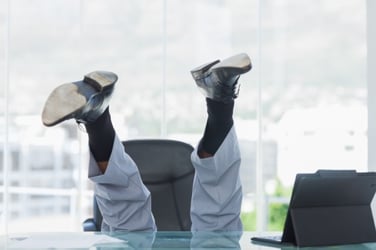 When plans don't come to fruition, it's very frustrating. You started executing inbound marketing 10 months ago, and today's lead flow is a trickle instead of the torrent you were told it would be. Someone has to be to blame, right? Someone has to take the fall.
It might not be as black and white as you think. Having executed more inbound programs for more clients than any other agency on the planet, we've seen it all. In most cases, no one is to blame, and not one party or one single piece contributed to the lower-than-expected flow of leads.
Instead, there are a number of contributing factors that all converge and make it look like perhaps your inbound marketing agency doesn't know what they're doing.
Here's what's actually happening.
Projections Are Just Projections
You want to know exactly what to expect from inbound. How many leads are we going to get, and when? It's a fair question, and we'll do our best to try showing you what one potential scenario might produce for you. Any inbound marketing agency worth considering should be able to do this. But, a projection is NOT a promise, NOT a guarantee and NOT likely to materialize in exactly the same way as predicted.
Don't be alarmed or concerned. No matter how good we are at projecting, there are just too many variables that impact the performance of your inbound program to ever make these projections anything more than educated guesses.
If it takes us two weeks longer than expected to launch your website, it impacts results. If you hold onto copy for a top-of-the-funnel offer or delay an interview with a subject-matter expert, it impacts results. If your competitors up the ante on keywords and change their own website, it impacts results. If the stock market drops 600 points in a single month, it impacts results.
Inbound is an extremely complex exercise that is impacted by a wide range of variables. Yes, projections are important, but instead of looking back at what was projected months ago, look forward and work to drive month-over-month program growth. That's a better measure of success. If you're getting more traffic and more leads each month (even if that increase is modest to start), your program is working.
Letting Your Agency Do The Driving
Who's deciding what to do and when: someone who has only limited experience planning, building and optimizing an inbound program or someone who has extensive experience planning, building and optimizing inbound marketing programs? This has a major impact on the results.
Do you go to the doctor and tell them what treatment you want? Do you go to an attorney and tell them how to handle your case? Of course not. Because those people are professionals with extensive experience. Trust your team, and your program will perform better than if you start telling them what to do.
Patience Is A Must
Since you're not renting an audience's attention like you do with advertising, trade shows and cold calling, you're going to have to be patient. It takes time to earn an audience's attention, but when you do, you've earned it for life.
You're building a Revenue Machine for your business, not simply executing a flight of ads, attending a trade show or getting on the first page of Google. This is going to be a company asset that will produce returns month over month for the rest of your life. It takes time. Brian Halligan, CEO at HubSpot, is quoted in numerous articles as saying, "Inbound is about the size of your brain, not the size of your wallet." So, you're not buying your way into anything. You're working hard to build something.
We've seen clients bail out on their program only to have them call us up months later and say, "What you were doing is starting to work. Can we get it going again?" Inbound is a marathon, not a sprint, and you have to be prepared to be ALL IN.
Skating To Where The Puck Is Going To Be
This might sound harsh, but I'll put it under the category of NO FLUFF. After all, we are the no-fluff agency. Unless you think people are going to start watching more commercials, answering their phones, reading more print magazines and hoping for more ads on the web, you have to start thinking about new ways to market your company.
All of the old-school tactics are going to be producing diminishing returns. In our opinion, most businesses should embrace the principles of inbound today and start working hard to get their own inbound program up and running. It takes time, so the sooner you start, the sooner you'll get to where you want to go, which is predictable, scalable and repeatable lead generation.
Eventually, inbound marketing and inbound sales will be how you sell and market all businesses. Do you want to get ahead or be working from behind?
Understanding All The Contributing Factors
It's important to realize that your inbound program does not exist in a bubble, and that what's going on in and around your business and your industry has a direct impact on your program performance.
For instance, I've had a client tell me that they're not on page one for a specific keyword like they used to be before we started working with them. It's very likely that a drop like that has more to do with what their competitors are doing to rank more highly and what changes Google has made to their algorithms than what we did or didn't do. My point is that we're working in a very dynamic field that has many variables impacting performance.
On top of all the external influences that definitely impact results, inbound requires a very closely integrated and orchestrated program. Any changes to that integration or any adjustments to the way the program is executed will impact results. So, when we recommend monthly long-form content and a client tells us to do quarterly long-form content creation, the results are impacted – and not in a positive way.
With all of this in mind, we can answer, "Who's to blame for a program that underperforms?" It's usually everyone. It's the same answer to the question, "Who's responsible for making sure a program performs?" We view our engagements and our relationships with our clients as a true partnership, and it's usually these engagements that actually produce the best results. But, when clients want to point fingers, place blame and set unrealistic expectations, it's generally both of us that lose in the end. We lose a chance to help a business thrive, and our client loses their chance to build the inbound Revenue Machine they need to grow their business.
Before you start your own inbound effort, make sure you understand all the nuances of how and why the program works.
Start Today Tip – If you're ALL IN, you're ready to go. Make sure you have realistic expectations. Inbound is not a silver bullet or an easy button, and it takes a lot of hard work on both our part and yours. Clients who have invested the time and money to build their program have sold their businesses, doubled their revenue and risen to the top in their field. Trust your inbound agency partner to do what they know how to do, and simply guide them around the technical aspect of your business. This gives you the best chance to be successful with inbound.
Square 2 Marketing – Inbound Results Start With ME!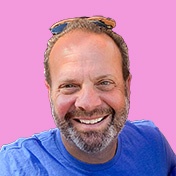 Mike Lieberman, CEO and Chief Revenue Scientist
Mike is the CEO and Chief Revenue Scientist at Square 2. He is passionate about helping people turn their ordinary businesses into businesses people talk about. For more than 25 years, Mike has been working hand-in-hand with CEOs and marketing and sales executives to help them create strategic revenue growth plans, compelling marketing strategies and remarkable sales processes that shorten the sales cycle and increase close rates.