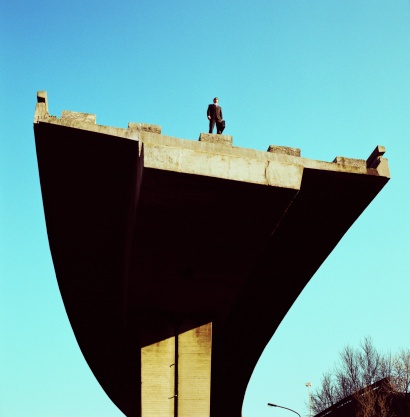 You Need All Aspects Of Inbound Marketing If You Want Leads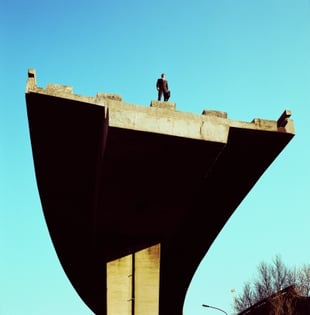 Marketing is one of those skills that everyone thinks they're good at.
I watch TV, so I know what makes a good commercial. I see ads in magazines, so I know what makes a good print ad.
Hopefully, I'm not describing you.
Inbound marketing isn't any different. Just about every day, people who have never executed a single inbound tactic share their opinions on what should be done to drive leads with inbound.
The result of this approach is an inbound marketing effort that's missing some of the key elements required to get leads from the program.
Here are a couple of the most common examples.
Our website is fine. We just did it last year, so run inbound with our existing website.
Your website is the cornerstone of your inbound program. You need every page to be SEO-optimized. You need every page to tell a compelling, emotional story that connects with visitors. You need every page to have at least one offer to convert your visitors. And you need the site to load quickly on every type of device.
Don't ignore the fact that your website design might be strategically deficient in a number of areas and that these deficiencies are likely to have a significant impact on anyone's ability to get you the leads you need to hit your revenue goals. Consider the alternative ...
Think about taking a more agile approach to the site. Let's work on it each month so that it gets better each time. Perhaps we tackle SEO issues the first month, redoing the on-site technical aspects and the content. Next month, maybe we'll test some new messages or redesign the four most popular pages, giving visitors a more remarkable experience when they visit. If the site gets better each month, the results will improve, too.
We'll create the content. You just get us the leads.
I appreciate the ambitiousness of this plan. However, the amount of content marketing needed to get leads is usually substantial. The higher your lead goals, the more content you need. Content comes in a variety of formats, so if you want to take this on, understand that you'll be writing 600- to 2,000-word blog articles at least two or three times a week. You'll be creating whitepapers, e-books and tip sheets monthly. You might also need to produce videos, slide shows, infographics and webinars on a monthly basis.
Each of these pieces of content must be written for response, meaning that people take action as a result of it. Each one needs to be written with search engine optimization in mind so that new people find the content online and then visit your site. And each one needs to be socialized, or packaged to be shared on a variety of social networking sites.
Perhaps most important, this content needs to be written from the perspective of your client or customer. We don't want you and your company to be the hero; we want your customer to be the hero. That's how we get other prospects engaged with your business, and this shift is not easy to do.
So, if this is something you want to take on, fantastic. But, understand exactly what you're agreeing to and make sure you can keep up with the pace associated with publishing enough content to move the needle.
We don't need to be remarkable. We've been fine for the past 20 years anyway.
I'll keep this one simple. If you're not remarkable, your business is invisible. Fine is not enough in 2015 to improve anyone's marketing. If you're satisfied with fine, or you think looking just like your competitors is OK, then don't invest any money in any type of marketing. It's simply going to be a waste. If you don't have anything interesting to say, don't say anything at all.
We have a social media and SEO company, so they'll handle that aspect. You do the rest.
In the old days, individual marketing silos were fine. The SEO firm, website company or social media provider could work independently from any other facet of your marketing. Today, not so much.
The way we help you get found is by creating compelling content that answers questions and includes keywords. We need pages on your website that support these keywords. We need social media marketing sites to publish this content. We need email marketing to remind your existing leads that you're here to help with this new content offer. We need to be working on the website weekly to turn up the conversion rate and drive more leads.
Most important, we need to be delivering the same remarkable messaging across every single tactical deployment in an orchestrated way. The entire effort needs to be quarterbacked and synchronized. It needs to be strategically planned, monitored on a daily basis and then optimized over time to improve performance. There is no way to split it up. Well, I guess you could split it up, but not without impacting the results.
We know we have aggressive revenue goals, but our budget is only so big.
I get it, your budget is your budget. But, if that's the case, you need to lower your expectations around revenue. There is no way around it. You can't invest $2K a month and expect to go from $5M in revenue to $10M in revenue in 12 months. It's mathematically impossible. Think about the reverse: Would you spend $20K a month just to go from $5M in revenue to $5.1M? Of course not. Bigger goals require a bigger investment. If you can't invest more, we understand – but lower your revenue goals and your expectations around leads generated.
The same conversation surfaces around the time it takes to get leads. If you want leads faster and you have a problem being patient, you should consider investing more money. Again, be realistic. We can do twice as much work for $15K a month than we can for $7.5K. That means doing more of everything to get you the leads you want, which results in leads that come more quickly. Smaller budgets still produce leads, but because we do less to drive them, they take longer to be realized. I know this isn't what people want to hear, but it's the truth, and it's based on 10+ years of doing inbound for businesses of all shapes and sizes.
We'd rather give you the NO-FLUFF advice than have you be surprised down the road.
There are many more of these scenarios, but these are some of the most popular. I'm not trying to embarrass anyone or discount anyone else's opinions. What I'm trying to do is point out that we've seen these situations – these actual client and prospect comments – and the results from those types of engagements have always been disappointing.
Not only are the business owners, CEOs and VPs of marketing disappointed, but so are we. We want to generate leads for our clients just as much as our clients want us to generate leads for them. Our missions are perfectly aligned. No hidden agendas or ulterior motives. We want the program to work, and we know how to make it work.
The smartest business people take advice from the people they hire to help them. If you're considering moving to inbound marketing or you're already running an inbound program, consider getting some guidance from people who have proven they know the ins and outs of making an inbound effort work. Then, listen to their advice.
Start Today Tip – It's a good time to take a look at your current marketing for the year. Is it producing results? If not, why? Have you listened to your marketing team? Upon reflection, you might be surprised. If you haven't, give them the opportunity to run with the ball. Let them succeed or fail on their own merits. Set realistic goals and hold the team accountable. You might also want to start moving away from tasks and toward outcomes.
Does it really matter what your marketing team does, as long as you get the leads you need? I'd argue that it's irrelevant. As long as they stay within your budget, it makes no difference whether you get one blog article a week or four. If that one blog post drives enough visitors to get you to your goals, then who really cares? Start thinking differently about what your marketing delivers and what you expect from your internal team or external agency.
Square 2 Marketing – Leading The Reality Marketing, Inbound Marketing And Inbound Sales Revolutions!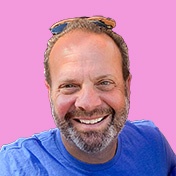 Mike Lieberman, CEO and Chief Revenue Scientist
Mike is the CEO and Chief Revenue Scientist at Square 2. He is passionate about helping people turn their ordinary businesses into businesses people talk about. For more than 25 years, Mike has been working hand-in-hand with CEOs and marketing and sales executives to help them create strategic revenue growth plans, compelling marketing strategies and remarkable sales processes that shorten the sales cycle and increase close rates.