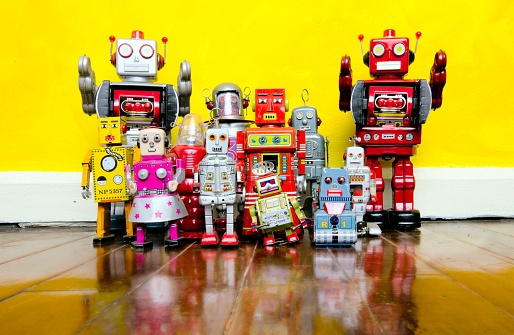 Selecting A Marketing Automation Software Solution Starts With Understanding Your Requirements
Marketing automation tools have become so common these days that it's not about if you need them, it's about which one you need and when you need it. But what's making these decisions more confusing is the influx of consultants offering you their opinions about what's right for you. A lot of the time, their recommendations are based on their needs, not your needs.
Most of these products have their own set of affiliated agencies and consulting companies. These firms have close relationships with the software providers, they have technical skill sets heavy in one of the tools and their teams have expertise with one of the tools. As a result, they provide you with what sounds like advice, when in reality it's just salesmanship for a single product.
The best way to get an agnostic view of the marketing automation landscape is to focus your review on your specific requirements.
Do You Want To Manage Your Website In The Marketing Automation Software?
The last time I checked, only HubSpot offers a CMS/content management system (HubSpot calls it a COS/content optimization system) that's integrated into its software. This is similar to other tools like WordPress, Sitecore or custom content management systems that are built with programing languages like Drupal or Joomla. The advantage of having a CMS/COS right in the tool is that you don't need programing language to make changes to your website.
This means you won't need a web developer or HTML coder to make a simple change to your site. You can do it yourself, and this is a big advantage if you want ultimate control of your site. However, if you're planning on using an agency to help you with your site, making changes might not be important to you. In that case, other tools and a more custom website configuration might be just fine.
Do You Have Complicated Lead Nurturing Or Workflow Needs?
How many lead nurturing campaigns do you expect to have? How complex do you anticipate them to be? If you see them as straightforward and plan on having fewer than 10 unique campaigns, a tool like HubSpot make sense. But if you have custom requirements or need more flexibility in creating these nurtures, Marketo, Eloqua and Pardot are going to give you more of those features and require more technical skill sets to use those features.
How often do you think you're going to be changing your lead nurturing workflows? Again, if you think that once they're set up they'll run autonomously with small adjustments, HubSpot might be right for you. But if you plan on constantly adjusting, adding, removing and optimizing your complex series of nurtures, the three more flexible tools might fit you better.
How Technically Fluent Is Your Team?
Does your marketing team have access to technical support? Is your IT team able to help you with any technical requirements or configurations? Are you able to hire a technical resource to support your marketing automation technology? Can you work with an agency that has a technology practice and team members who support your continuous improvement objectives associated with the software?
Marketo, Pardot and Eloqua all require a more technical skill set to keep the software up to date and optimized. HubSpot can be managed by a less technical resource. People with general marketing experience and people who have basic technical skills can support 90% of the usage requirements in HubSpot.
How Rich Is Your Budget For Marketing Automation Support?
Speaking of technical support, do you have a budget for it? Some Marketo clients pay over $100,000 in technical support to keep their Marketo implementation running smoothly. Some of the clients in our technology practice have ongoing retainers in the $5,000 to $7,000 range just to maintain, optimize and support their installations of Marketo, Eloqua or Pardot.
If your marketing budget is a little tighter, look for software that your existing marketing team can run. This means you can focus your budget on more tactics and on more programmatic assets like your website, content, social media or guest blogging. If you don't need a technical team member, you can have more program managers. This is going to be key when you look at your goals for your marketing and sales effort. If you have aggressive goals, it might be better to invest in tactics and not in technology.
What Are Your Integration Requirements?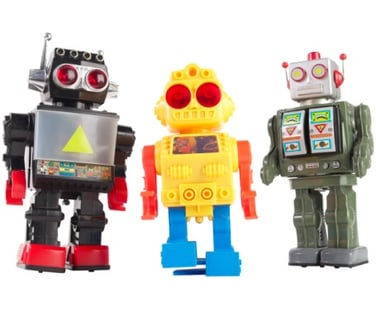 Almost every marketing automation system needs to talk to another system. It could be your CRM system, your ERP system, your financial system or your internal ordering system.
Understanding these requirements is key before you start your search for marketing automation. For example, if you use Salesforce.com, you might want to start your search with Pardot because it's Salesforce.com's marketing automation product. The integration between the two should be perfect.
Sure, almost all of the other products under consideration (HubSpot, Marketo and Eloqua) are relatively easy to integrate with CRM systems like Salesforce.com. But you need to understand the costs and the time associated with getting those integrations locked down. If you're looking for a CRM system as well, make that one of your requirements. HubSpot has its own CRM system. If you don't have a CRM system and you're leaning toward HubSpot, this is an attractive feature set.
Most of the products have the ability to work with integration middleware like Zapier or Bedrock, tools that make it easier to marry two different systems together. The more integrations, the more complex your project and the more costly the investment to complete the integrations.
Do You Have A Large Existing Contact Database?
When it comes to the costs associated with the licensing for these products, a number of factors go into figuring that out. Cost is definitely going to be a consideration, so let's look at some of the differences.
Companies with large databases might be looking at large subscription costs when comparing HubSpot to Marketo. Marketo has historically provided more aggressive pricing for clients with big contact databases. HubSpot pricing can climb up quickly when using its standard pricing model. This makes Marketo more suitable for B2C businesses that could have over one million contacts in their database versus B2B businesses that typically have smaller, more targeted databases.
Regardless of the software you're leaning toward, make sure you get their best price before you make your final decision.
While there are other requirements to keep in mind when evaluating a marketing automation software solution, these five probably represent 80% of the challenges we help our clients with. The other advice I'd offer deals with the evaluation process. When it comes to software, software companies love their demos. Demos are fine, but make sure the software companies are showing you your list of requirements, not theirs. Tell them what you want to see and set the script, then let them run through it. Don't let them set the agenda.
This is going to ensure you see what you need to see, not what they want to show you. Also, make sure you understand the contractual obligations, like the length of the contract, the payment terms, the cancelation clauses and the factors that would contribute to your pricing increasing. For instance, HubSpot can charge you more if your website sees increases in website visitors and if you get more contacts in your contact database. That seems fair, because if those two factors are happening, clearly the software is contributing. Regardless, it's important to be aware of the fine print.
No matter what your requirements are, marketing automation tools are going to help you gain insights into how to drive more leads, more new customers and improvements in revenue generation. This makes the investment a no-brainer.
Square 2 Marketing – Innovating Marketing And Sales To Match Today's Buyer Behavior!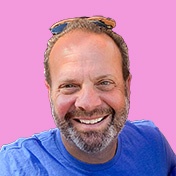 Mike Lieberman, CEO and Chief Revenue Scientist
Mike is the CEO and Chief Revenue Scientist at Square 2. He is passionate about helping people turn their ordinary businesses into businesses people talk about. For more than 25 years, Mike has been working hand-in-hand with CEOs and marketing and sales executives to help them create strategic revenue growth plans, compelling marketing strategies and remarkable sales processes that shorten the sales cycle and increase close rates.