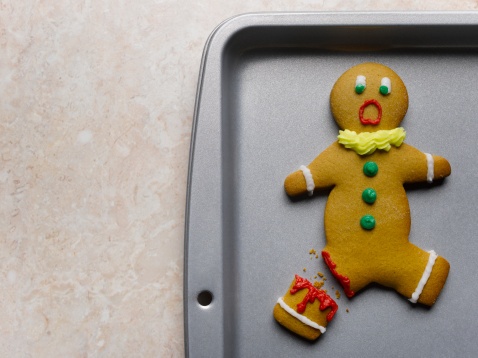 In 15 Minutes, We

'

ll Identify What's Missing And Help You Fix It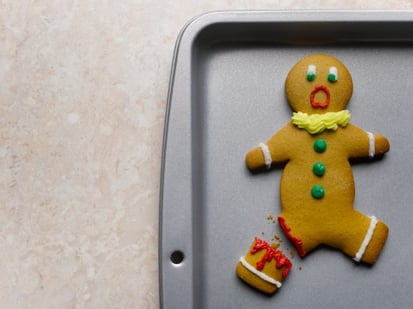 Prospects ask us to review current and ongoing inbound marketing programs all the time. This year we're taking our assessment abilities to INBOUND 2017 and offering them to all of the attendees. We'll be bringing a team of revenue scientists and inbound marketing specialists, and we'll be equipped to do our assessments right there at the conference in real time.
We've created an assessment methodology that we use for our prospects and new clients, and we'll use that same methodology when we review your program at Inbound. In this article, we're sharing some of the tools, techniques and analyses we use when diagnosing a company's inbound marketing results. We're also sharing some of the recommendations we typically make to get a prospect's program to produce more leads, more sales opportunities and more new customers.
How is your inbound marketing program performing? Follow this sequence to see if there are any program improvement opportunities for your company.
Strategy
Program underperforming? Check here first. If you don't have a compelling story, all the rest of the marketing tactics are going to produce weaker than expected results. Your program is going to underperform if you don't have the right message, remarkable differentiation and the messaging assets that marketing and sales can use to tell the same story consistently.
Inbound marketing strategy is more than just straight old-school marketing strategy. It includes knowing what tactics to execute and in what configuration. When it comes to inbound, everything demands such a tight integration, we actually refer to it as orchestration.
The other missing link we see often is a misalignment, or only a partial deployment, of the right tactics, which contributes to underperformance. This is most often caused when there is no baseline or benchmark analysis of current performance, or no understanding of the current metrics. Without benchmarks, there is no way to know if what you're executing is enough – or too much – to get you to your goals. Data and analytics are everything when it comes to inbound, and leveraging that data to configure the tactical plan is a big part of strategy.
Getting People To You
If getting website traffic is a challenge, you need enough firepower in the program to drive new visitors to your site. We've identified a collection of tactics that help us drive traffic for our clients. The configuration of those tactics is directly related to the delta between the visitor traffic you have now and the traffic you need to produce the number of marketing-qualified leads (MQLs) necessary to fill up the top of the funnel.
The only way to know how many of these tactics you need is to do the funnel math all the way down. Website visitor data can be directly correlated to the number of new customers you need and your revenue goals, but only if you have the complete and full picture of your funnel from top to bottom.
Turning Visitors Into Leads
Maybe you're getting people to your website – you can see the visitor numbers are going up month over month – but you're not seeing new leads. Or maybe you're not seeing an increase in new leads proportional to the website visitor growth. Not only should you see site visitors increasing, you should also see the sitewide conversion rate increasing.
If this isn't happening, we usually look at a couple of areas more closely. First is the website itself. It might be ranking, but if it's not delivering a high-impact, educational site experience, people might be bouncing off or leaving without converting. This is an area for improvement.
It might be the content on the site or the pace at which you're adding new content. First, you need content that is strategically designed to answer your prospects' questions at all stages of their buyer journey. And since today's buyers come back to a site a number of times, you need to be constantly adding new content to the site in order to grab their attention and convert them. Again, it's complicated but not hard to do if you've done it before.
Nurturing Leads Into Sales Opportunities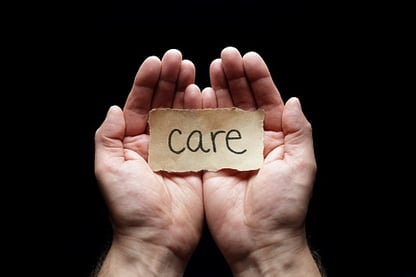 Another common challenge for our prospects is that they're getting leads but not seeing those leads turn into sales opportunities. In other words, they're getting poor quality leads or bad leads.
There are no bad leads, but there are definitely differences in the quality of leads, if you define bottom-of-funnel, sales-ready leads as better. The reality of marketing is that anyone who gives you their email address in exchange for some content is a good lead – they just might not be ready to buy today.
That's where lead nurturing, email marketing and continued content creation become so important. If you want to help move people down and out of the funnel, then you have to actively engage them in conversation (usually via email) and offer them content offers that engage them. You have to gain their trust through education and insight before they'll agree to talk to your sales team. This takes experience, patience and a lot of testing. It's another area where first-time inbound practitioners stumble.
Converting Sales Opportunities Into New Customers
Let's not lose sight of the goal line here. We're not about generating leads; we're all about driving revenue. This means you must generate sales opportunities, and you must be expert at closing those opportunities. If company revenue is not increasing, even 1,000 leads a month is a fail.
Marketers and marketing agencies, especially digital agencies, rarely have the skills to help clients with sales process, sales metrics, sales technology and sales tools. During our assessment, we'll talk sales as much as marketing. We'll identify where you can improve your prospect's sales experience, which will produce shorter sales cycles and higher close rates.
You'll notice that our assessment starts with strategy. We see this missing element in almost 90% of the programs we review. Persona development is only a partial strategy. Without stories, messaging and differentiation, you don't have a complete marketing strategy and your inbound tactics are going to underperform.
You might also notice that getting people to you is more than just inbound; it includes a collection of demand-generation tactics as well. We feel strongly that, in most cases, the right advice is a blend of traditional inbound and inbound-oriented outbound tactics. For example, if you know who your prospects are, then account-based marketing includes both outbound and inbound executables.
Next, you'll notice that our assessment is a revenue assessment, not simply a marketing assessment. We feel strongly that our job isn't done until clients can convert leads into new customers. This means we have to talk about their sales process, their sales team, their sales technology and their ability to create an experience that guides their prospects through their own journey.
Finally, you'll notice we're describing a complex collection of tactics that need to be tightly integrated. Execution has a lot of opportunities for mistakes and missteps. You'll want to try to identify and correct those as quickly as possible. Once you do that and add in what's missing, your inbound marketing should pick up steam and performance should improve. Your first step? Get an assessment from the experts.
WINK! We're also offering prizes, FREE Fire Your Sales Team Today! books and the chance to win a strategic inbound boot camp planning session with Chief Revenue Scientist Mike Lieberman and CMO Eric Keiles. Don't miss out.
Square 2 Marketing – Innovating Marketing And Sales To Match Today's Buyer Behavior!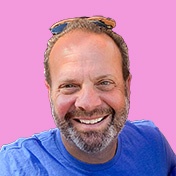 Mike Lieberman, CEO and Chief Revenue Scientist
Mike is the CEO and Chief Revenue Scientist at Square 2. He is passionate about helping people turn their ordinary businesses into businesses people talk about. For more than 25 years, Mike has been working hand-in-hand with CEOs and marketing and sales executives to help them create strategic revenue growth plans, compelling marketing strategies and remarkable sales processes that shorten the sales cycle and increase close rates.